Trusted By Leaders in the Automotive, Diesel, and Collision Industries
What's Included In Your Top Shop Membership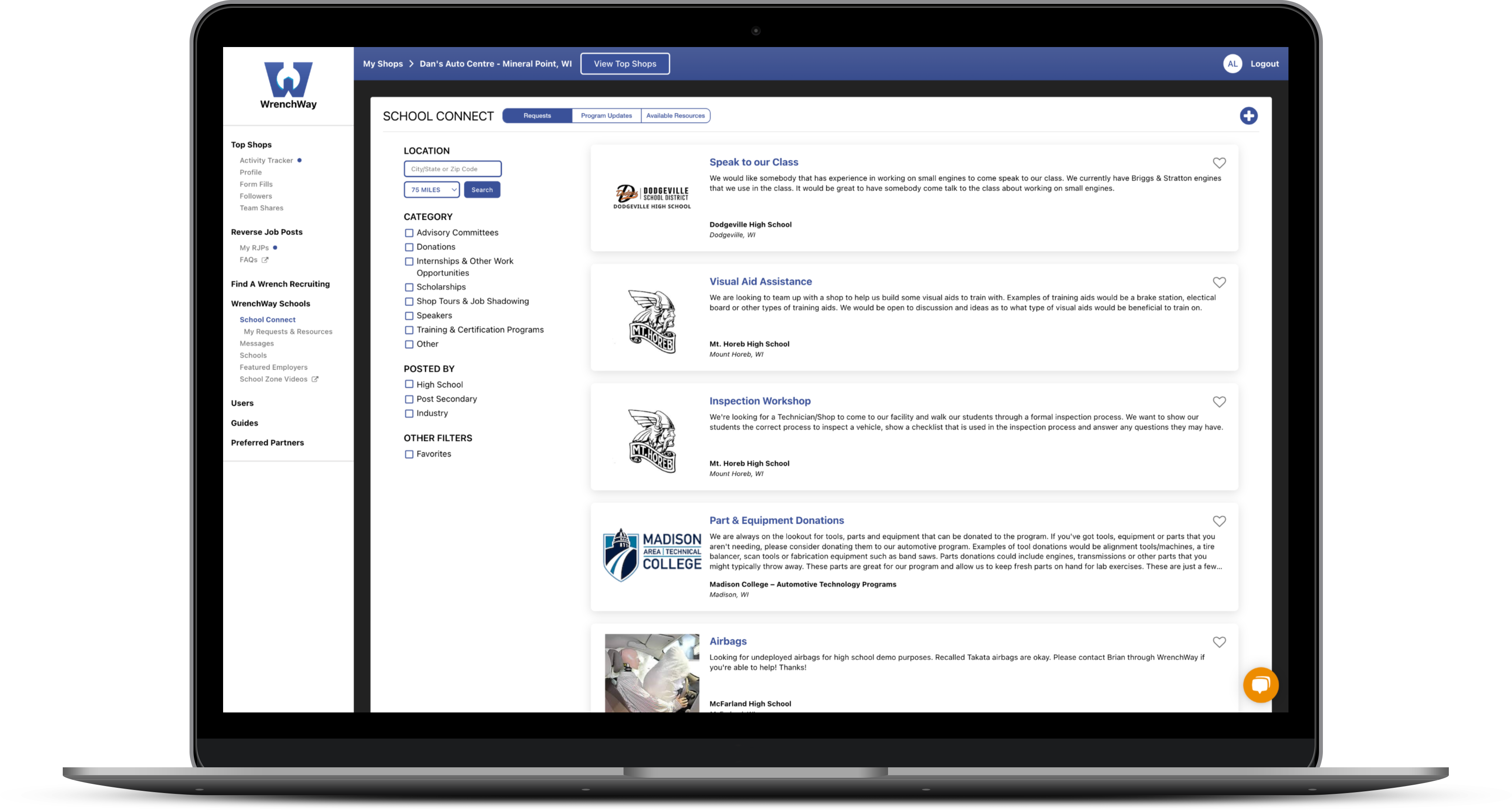 Engage with Multiple Schools on School Connect
WrenchWay School Connect makes it easier for shops to build relationships with schools and support them. With WrenchWay School Connect:
All schools are on one central platform

Instructors post updates about their programs and anything they need help with

Shops and schools can communicate right on the platform
Show Technicians Why You're a Great Place to Work with a Top Shop Page
Your custom Top Shop page gives technicians a detailed look at what it's like to work at your shop, including:
Compensation ranges for all levels and detailed benefits coverage

Photos of the service area and equipment

Videos and posts of your technicians and managers

FAQs on work environment, career development, and hiring process

Open position and quick apply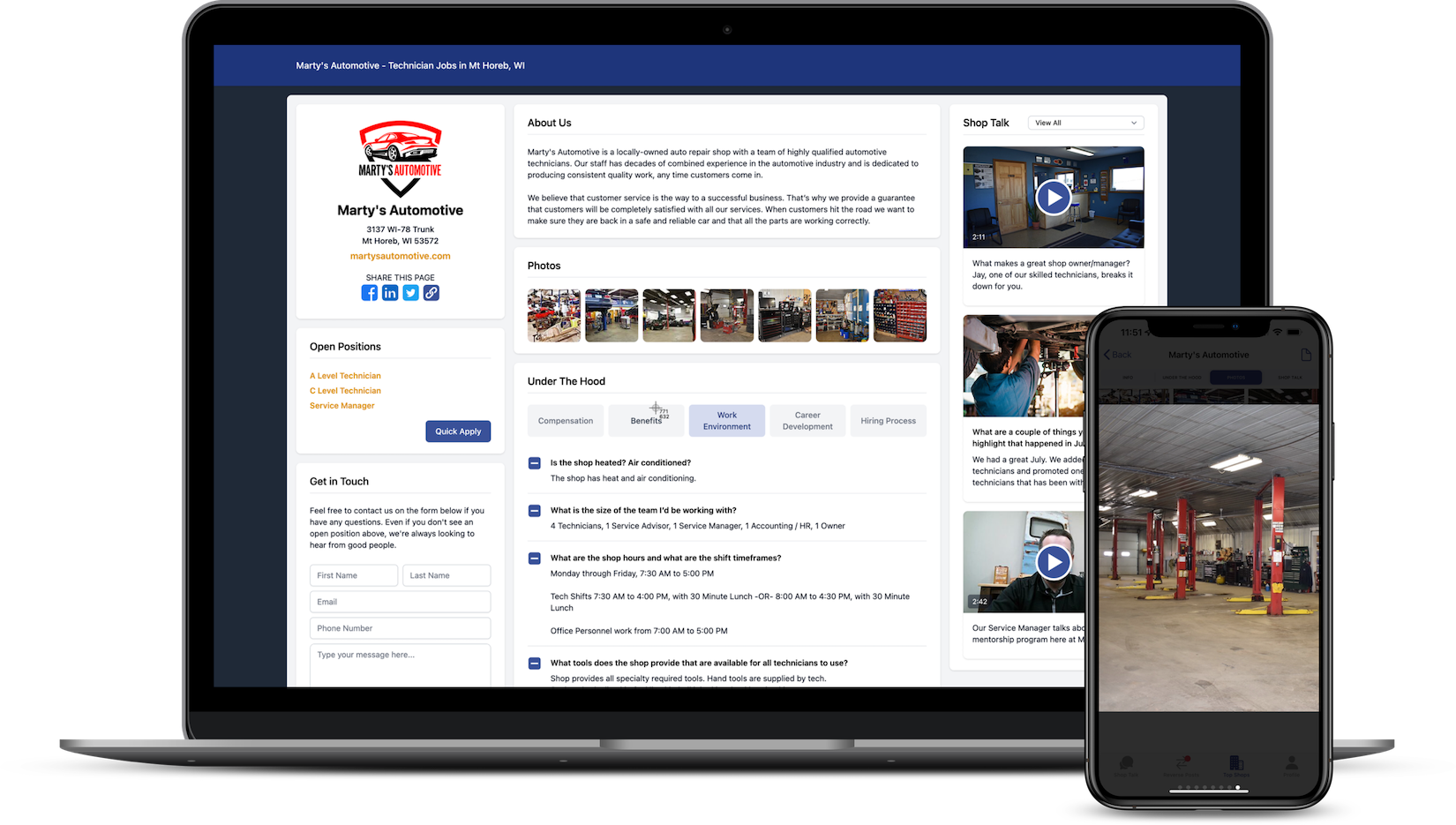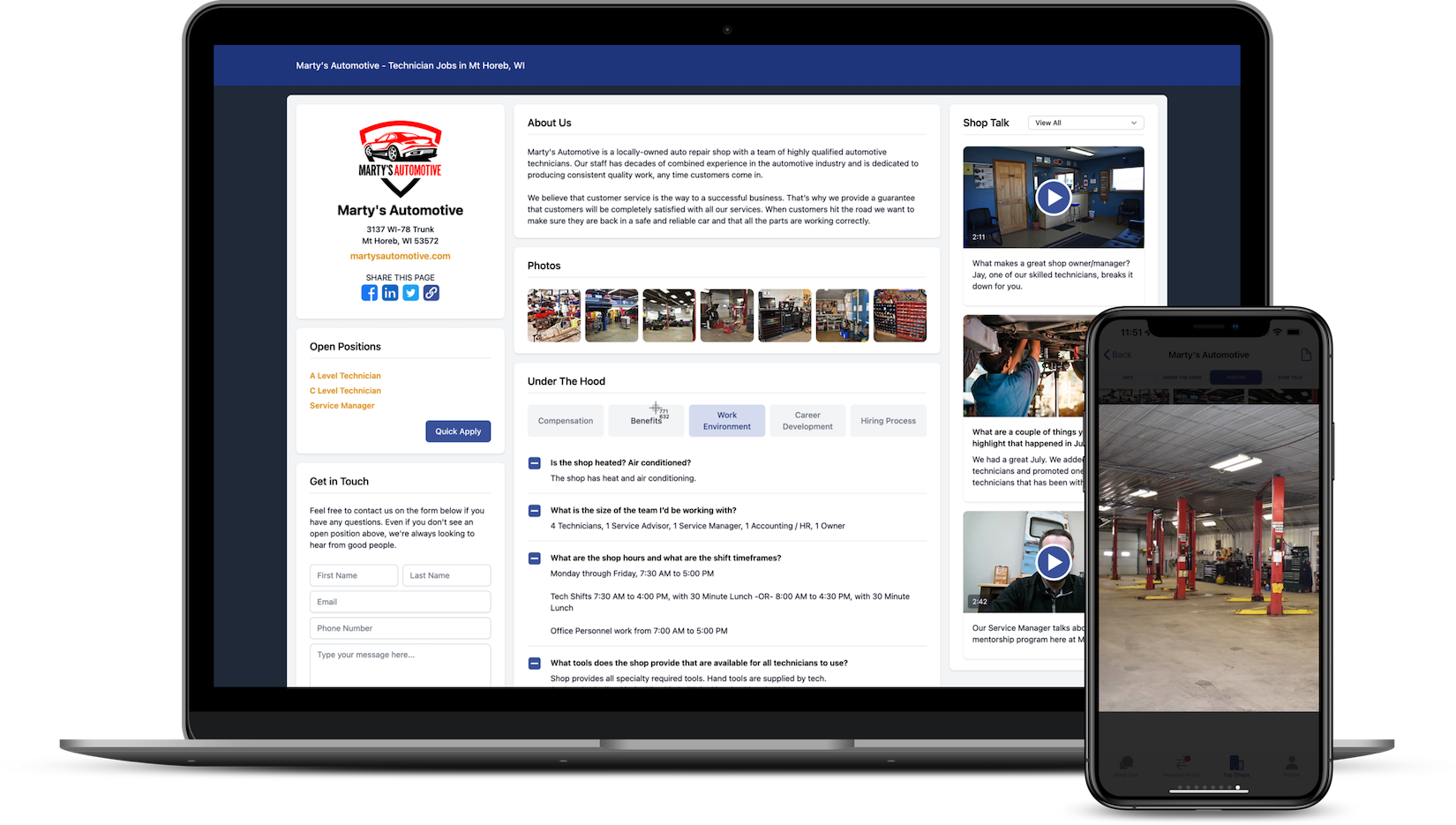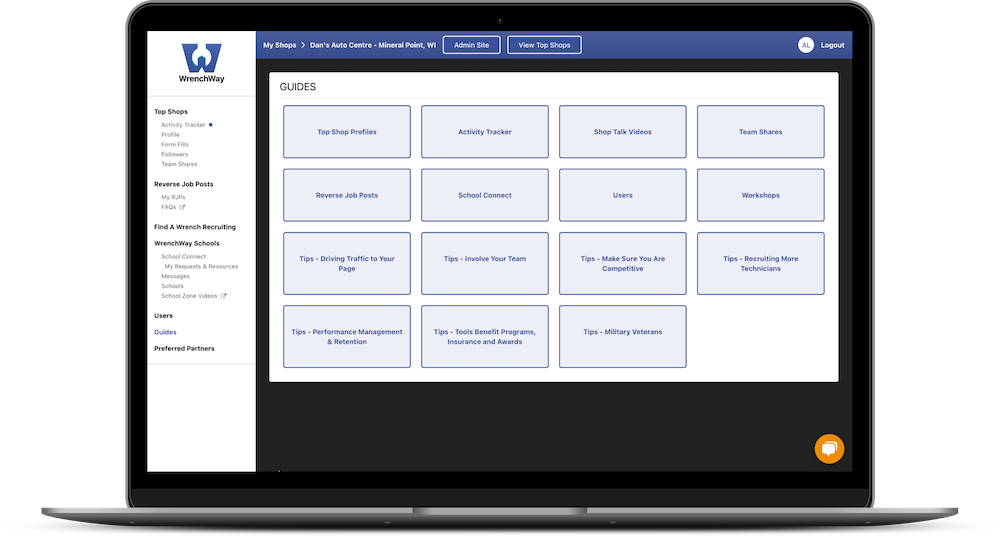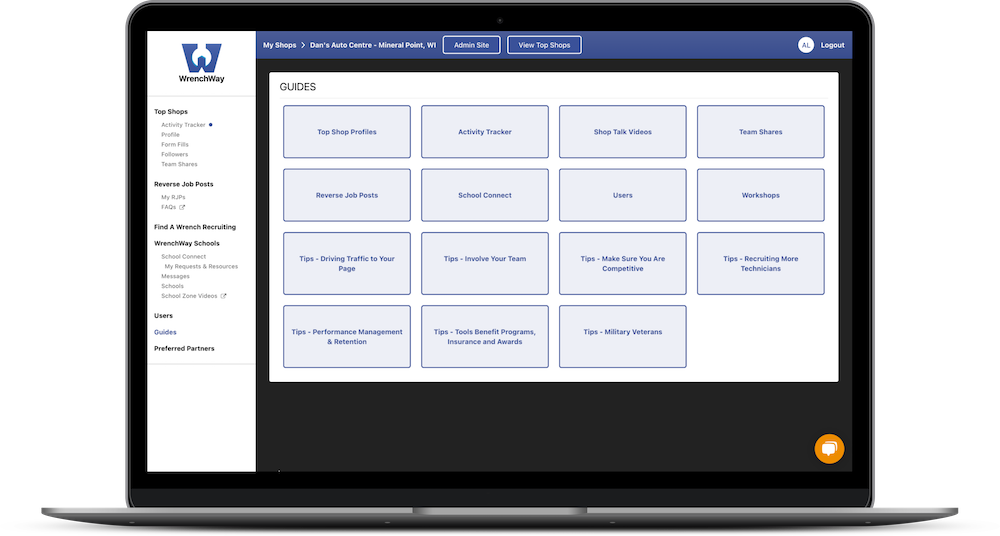 Stay Up-to-Date on Best Practices with WrenchWay Guides
Access our best practice guides around topics that can help you improve your shop. Some examples include:
How To Create An Effective Mentoring Program

Guide to Technician Onboarding

Providing a Tool Benefit for Technicians
Make Better Decisions with WrenchWay Industry Data
Good data is scarce. We take a different approach and provide relevant data that shops actually care about.
We collect data quarterly from our Top Shops around topics like technician salary, door rate, etc. Everyone who answers these short surveys gets access to the aggregated, anonymous data.
We also collect data from technicians about industry topics and share that with our Top Shops.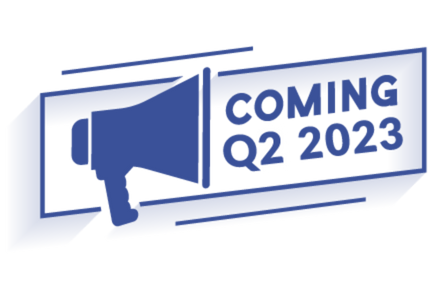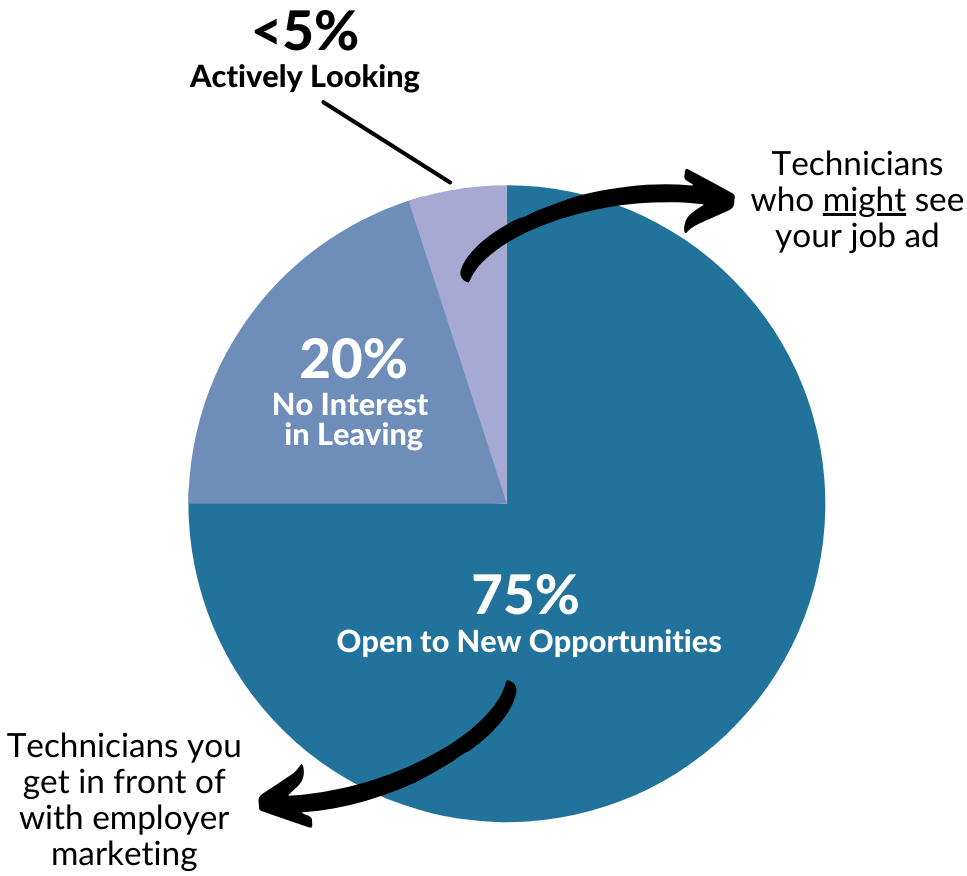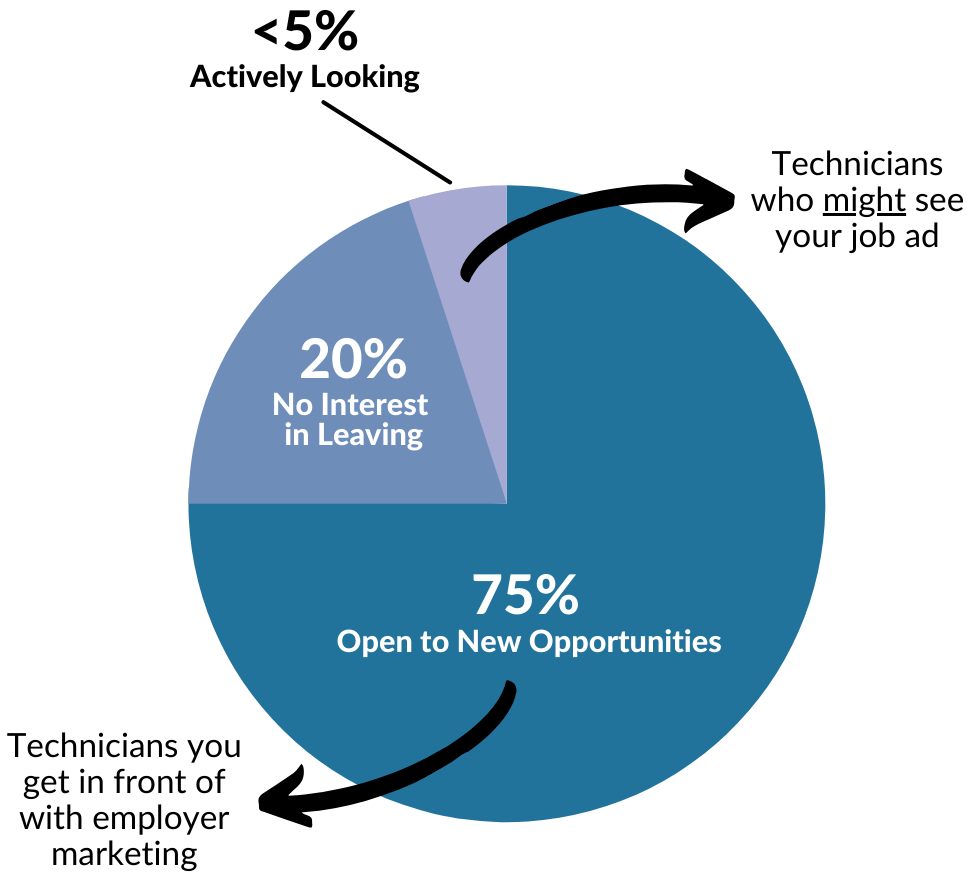 Attract Passive Candidates with Shop Talk Templates
The best technicians likely already have a job and aren't on job boards. If your recruiting strategy starts and ends with job boards, you're not getting in front of most technicians.
WrenchWay provides tools and templates to help you create content that will attract these passive candidates.

Tap Into WrenchWay's Network
Get in front of WrenchWay's growing network. As a Top Shop, you will:

Be included in our listing of Top Shops on our website and mobile app

Be able to post on Shop Talk, the fastest growing area of our website

Get premium access to technicians via Reverse Job Posts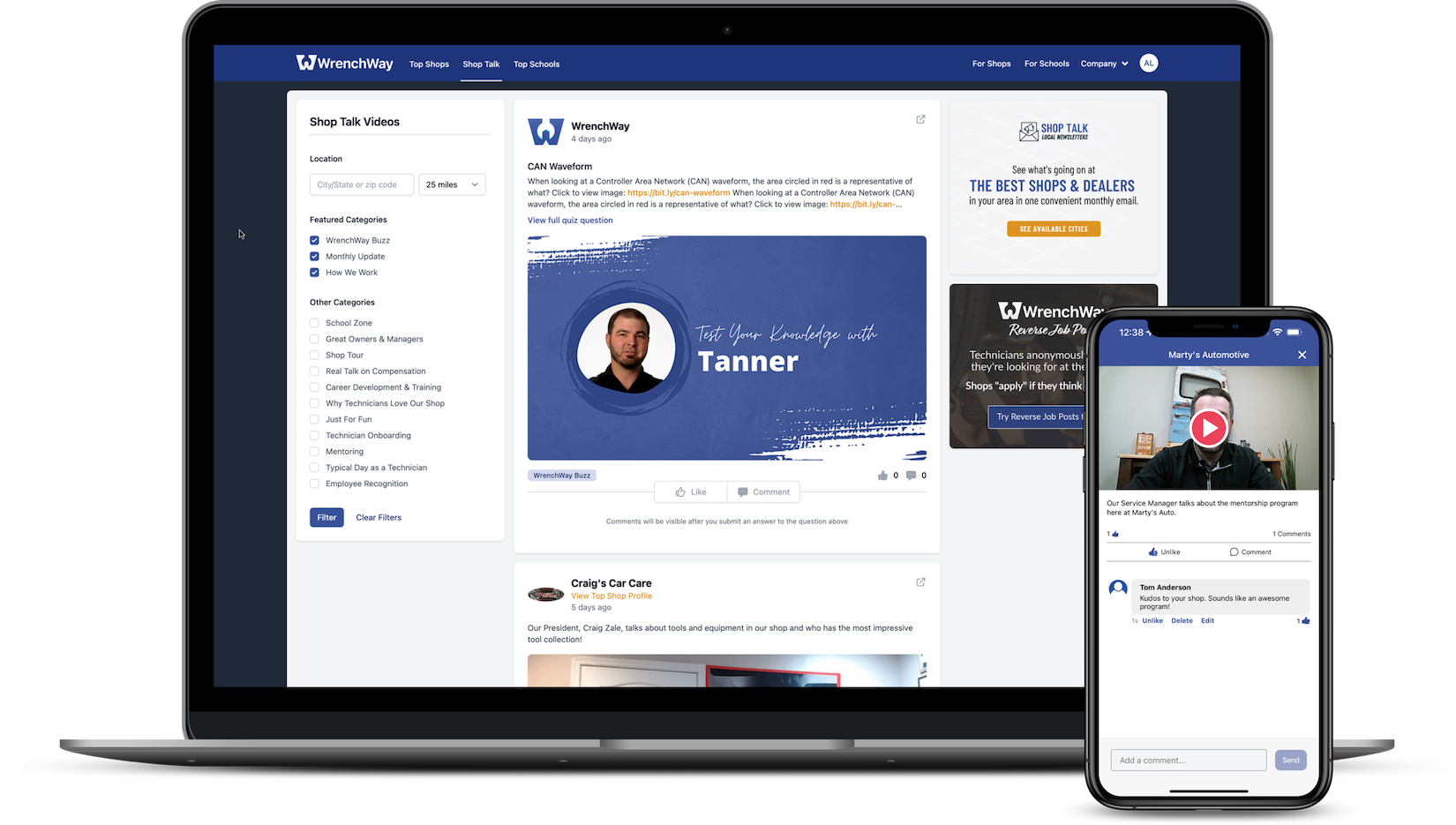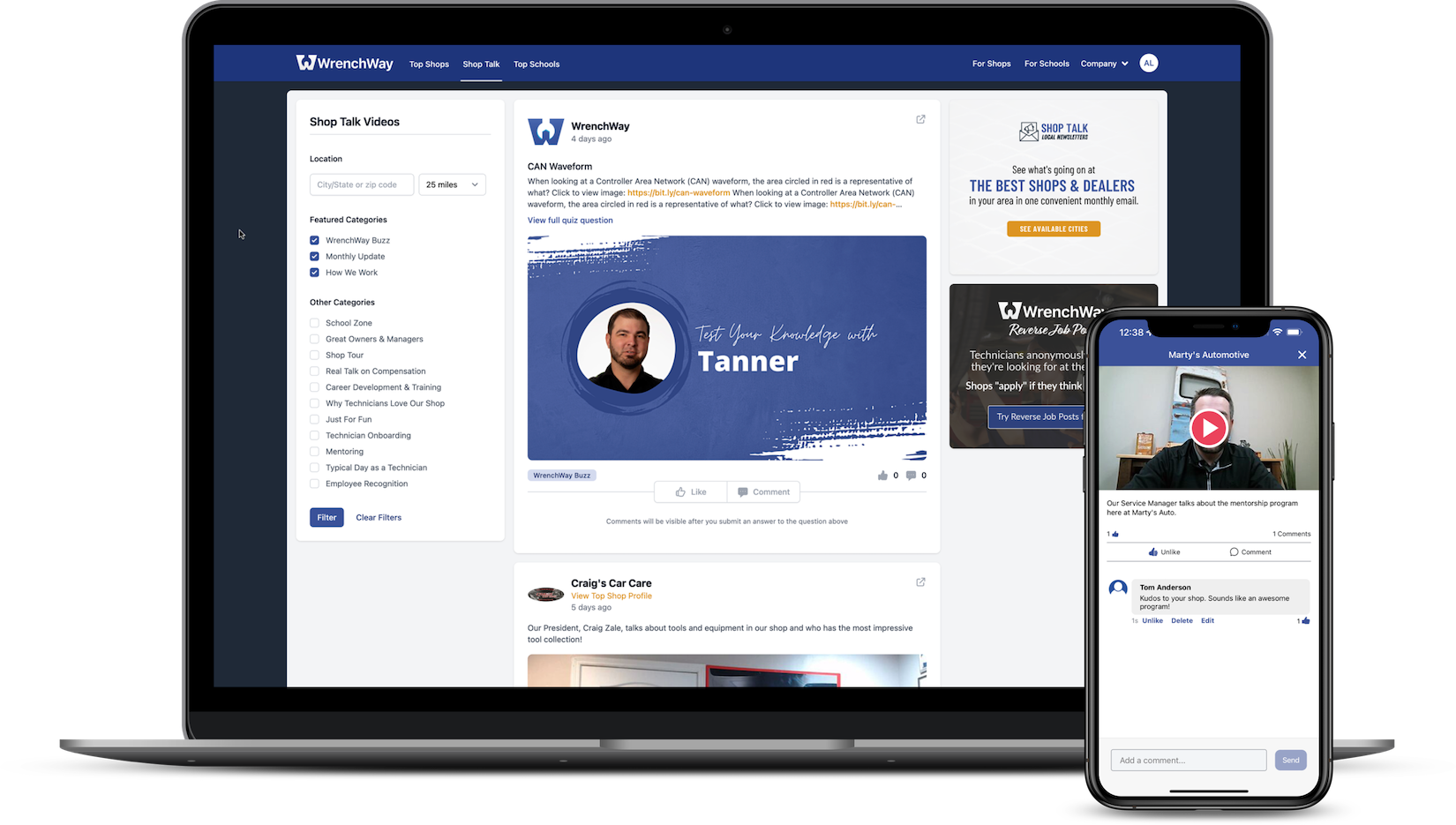 Interested in Becoming a WrenchWay Top Shop?
Fill out the form below, and we'll be in touch soon.