Inside Look at Free Solutions for Schools
WrenchWay's Free Resources for Schools
School Connect
Build relationships with local shops and dealerships, and get the resources you need to attract students to technician programs and educate them about the industry.
Browse available resources from shops and dealerships in your area and post requests for things like:
Tool and equipment donations

Advisory committee members

Shop tours

Speakers

Internships/Apprenticeships/Job shadowing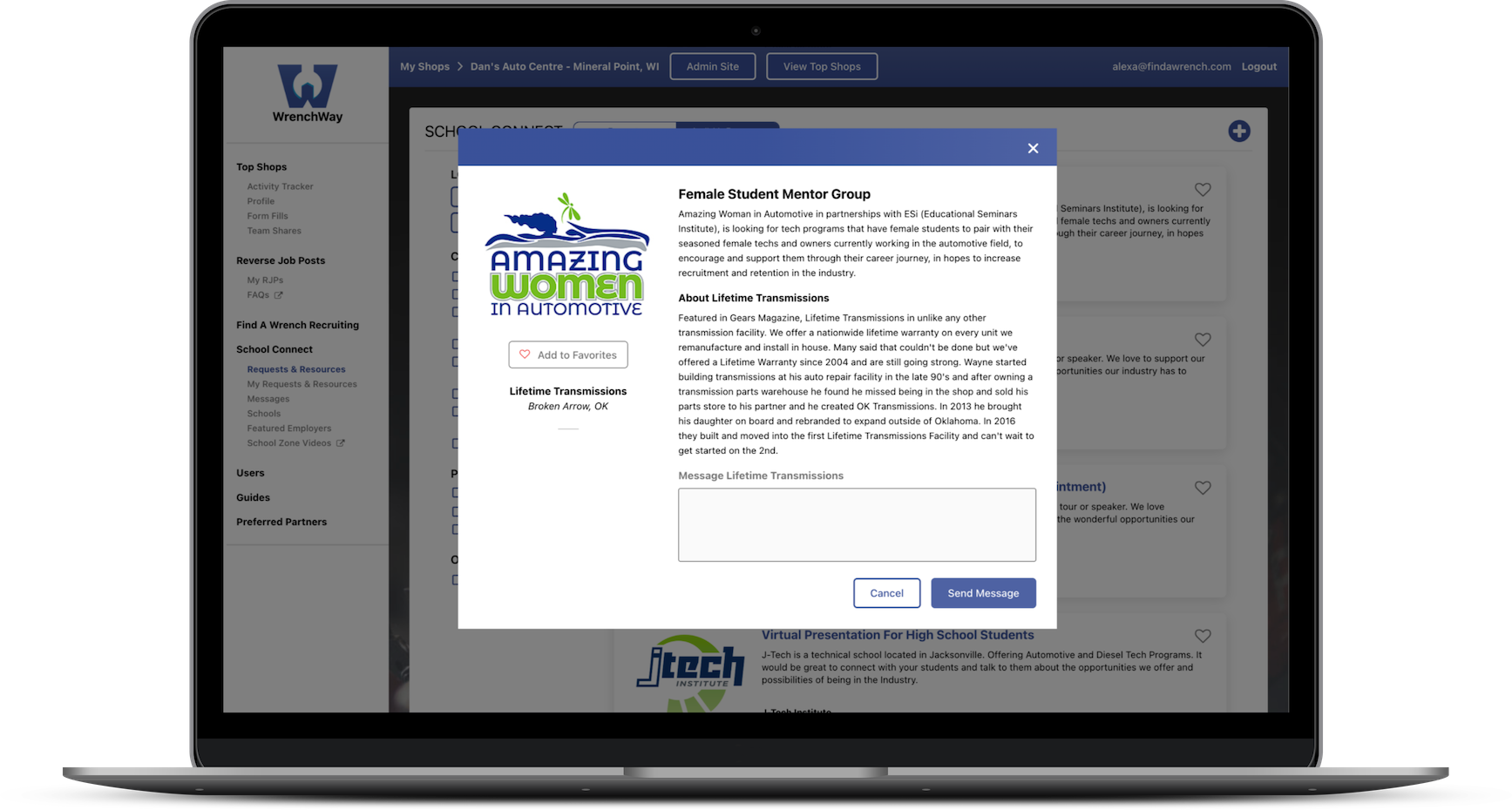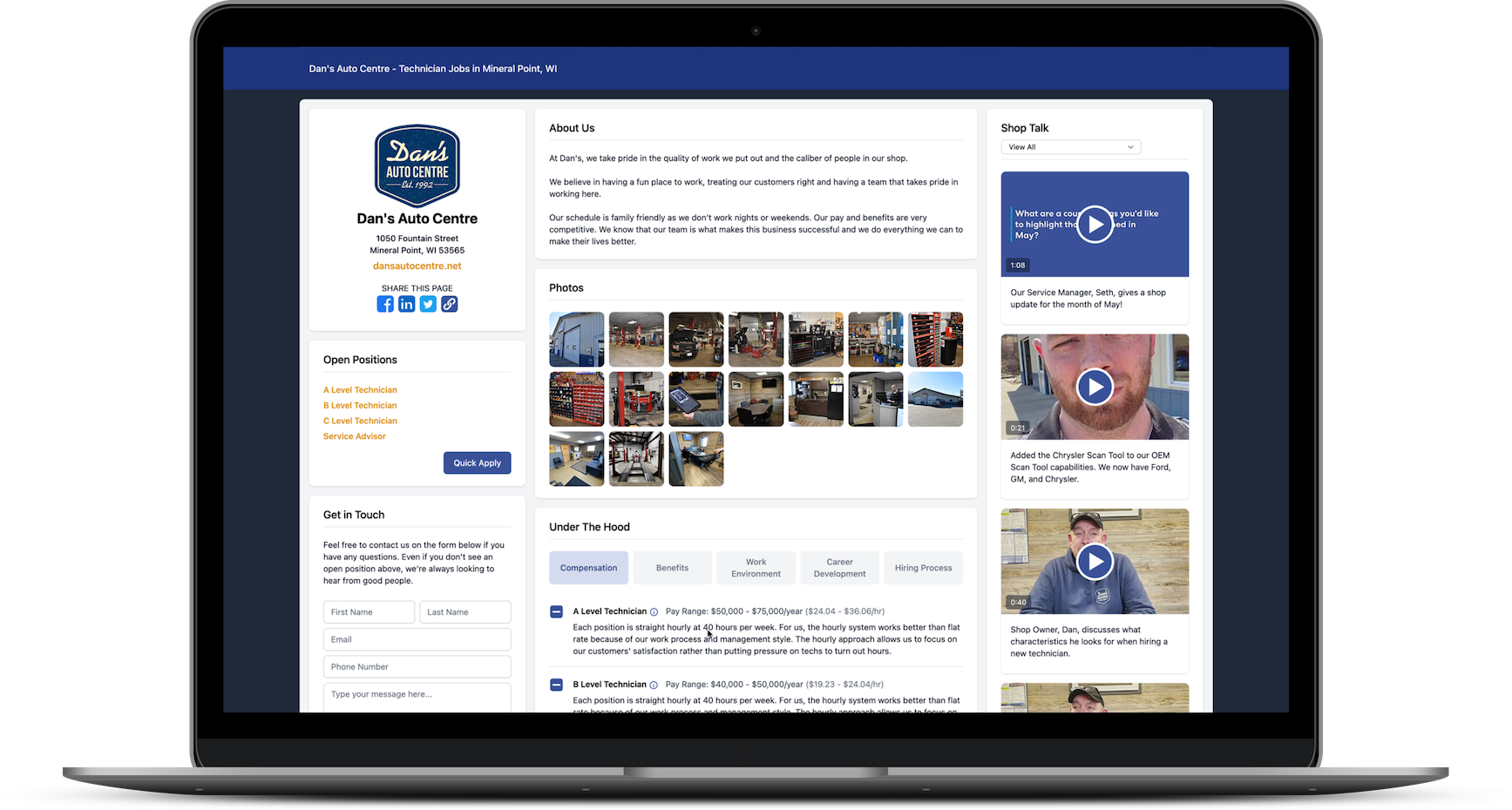 Top Shop Pages
Show your students what it's like working in the best shops and dealerships in your area. This can also be a great tool to show parents. Top Shop pages include information on:

Compensation ranges for all levels and detailed benefits coverage

Photos of the service area and equipment

Videos of technicians and managers

FAQs on work environment, career development, and hiring process

Open position and quick apply
Student Reverse Job Posts
Help your students gain shop experience. Students studying to become technicians can create a Reverse Job Post and shops will reach out to them with job opportunities.

Students post their skills and what they're looking to learn in a shop. No resume needed, and contact information is kept 100% anonymous.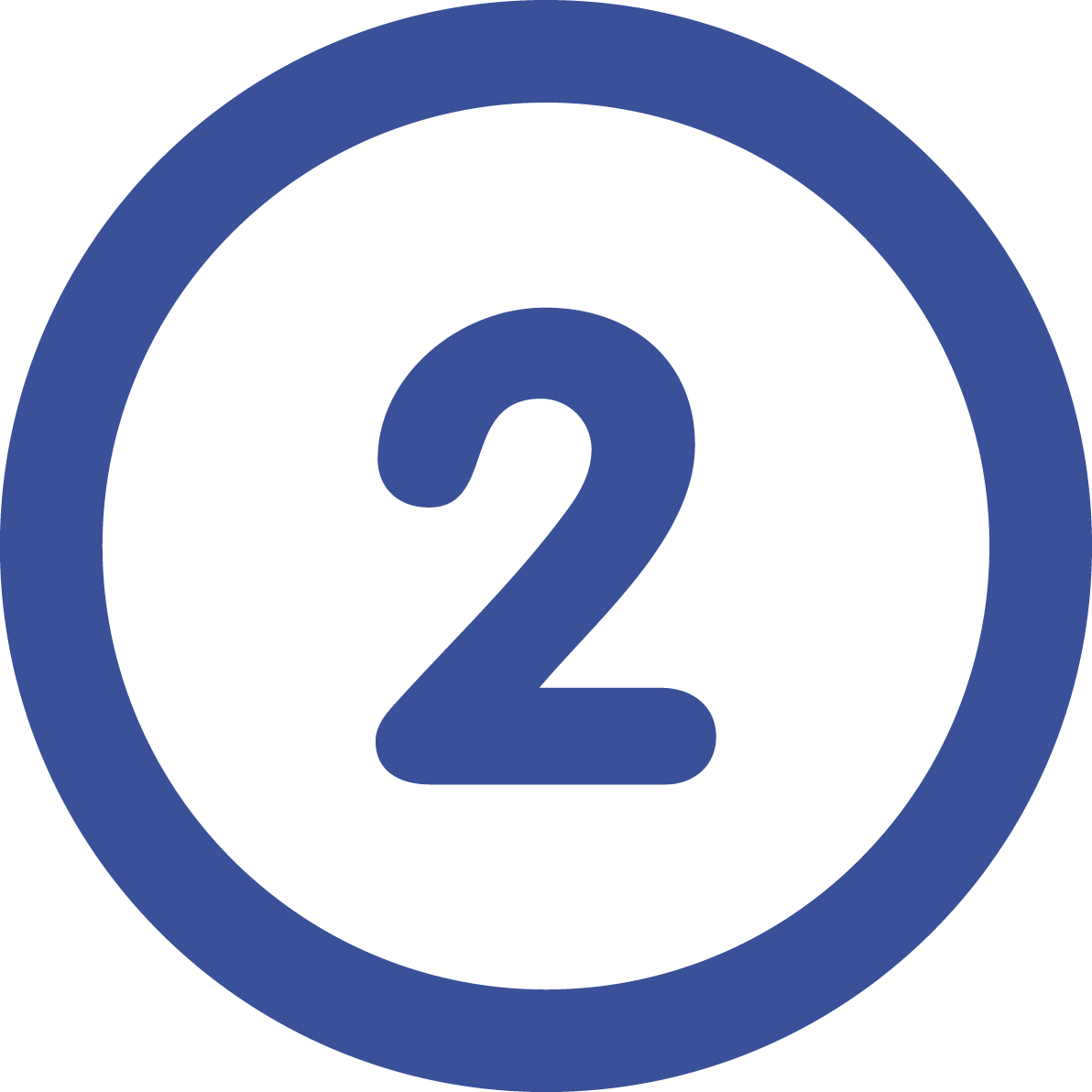 Shops initiate the conversation. They will reach out to you with opportunities.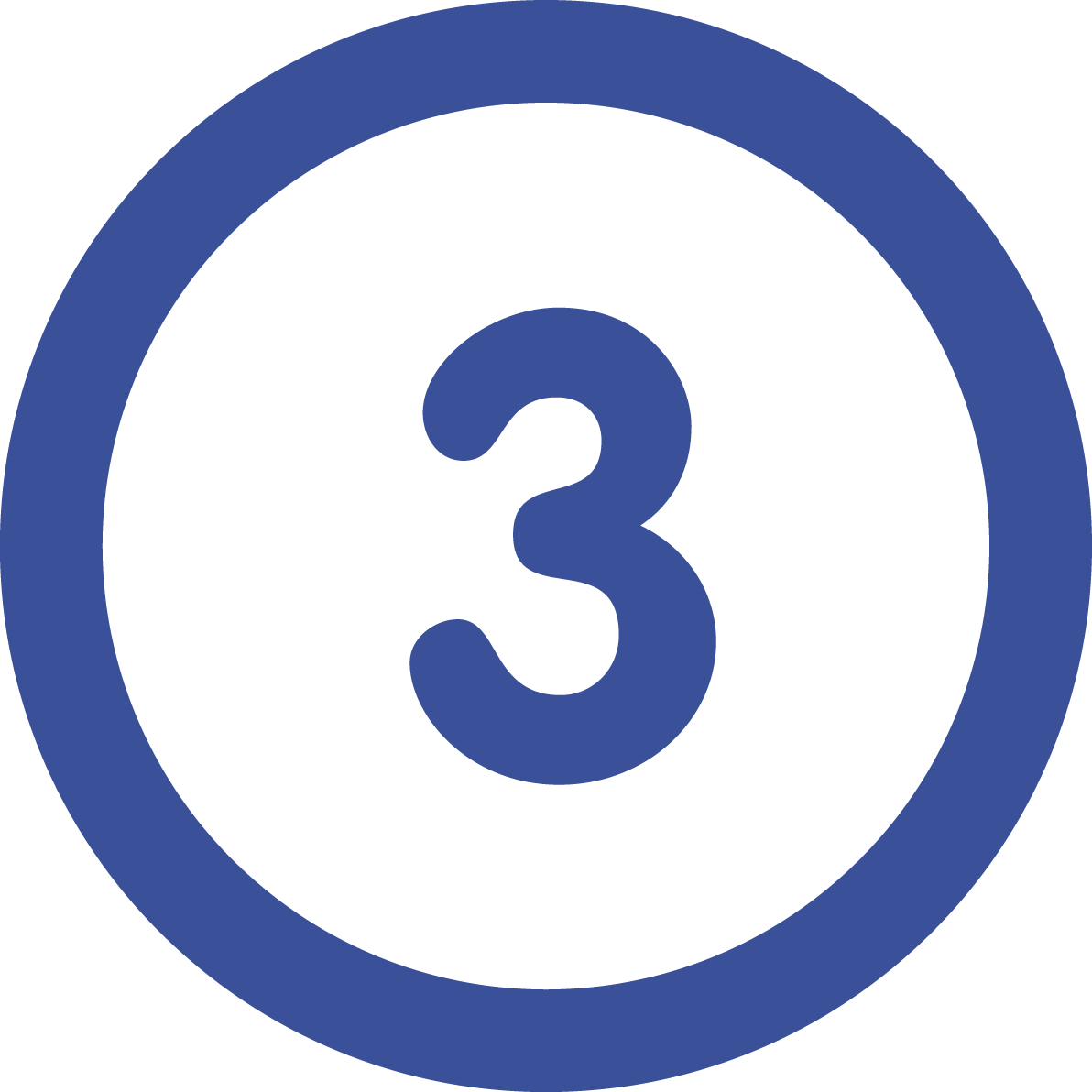 They choose when to share their contact information.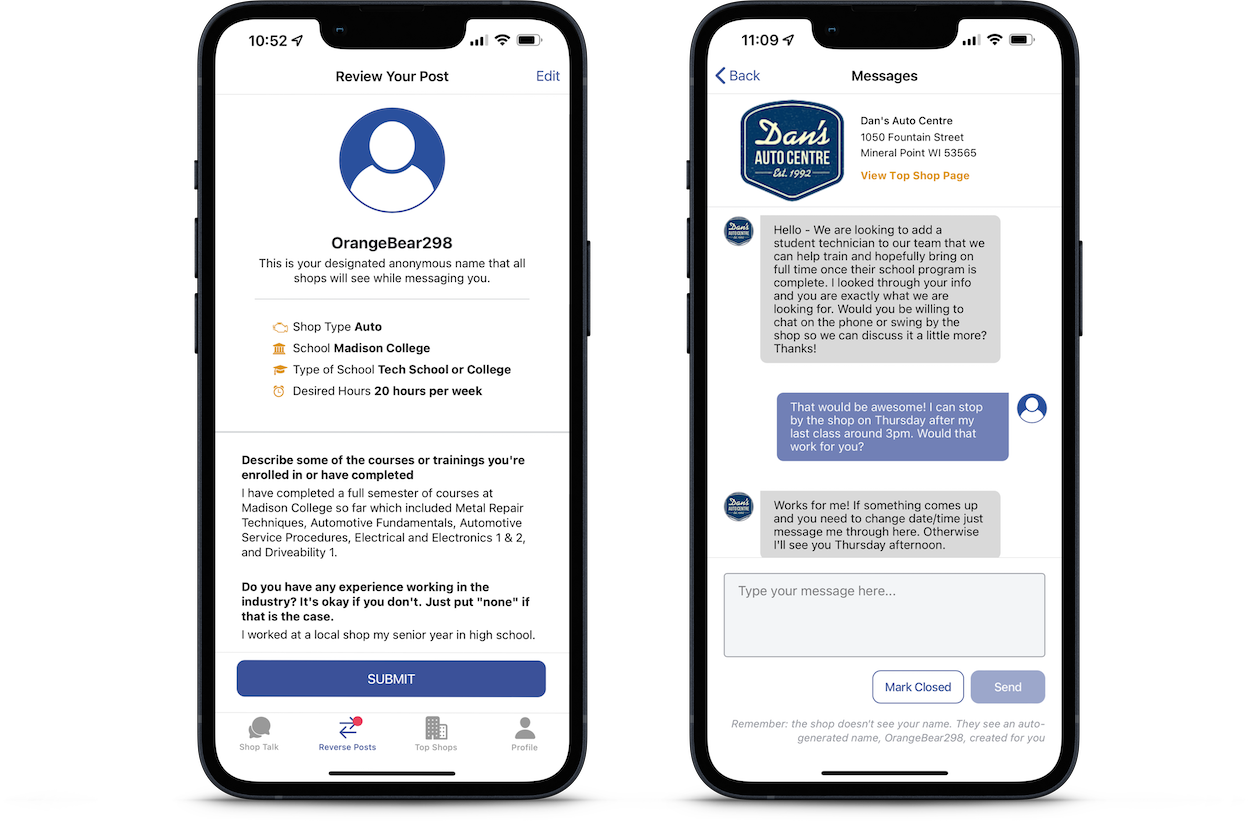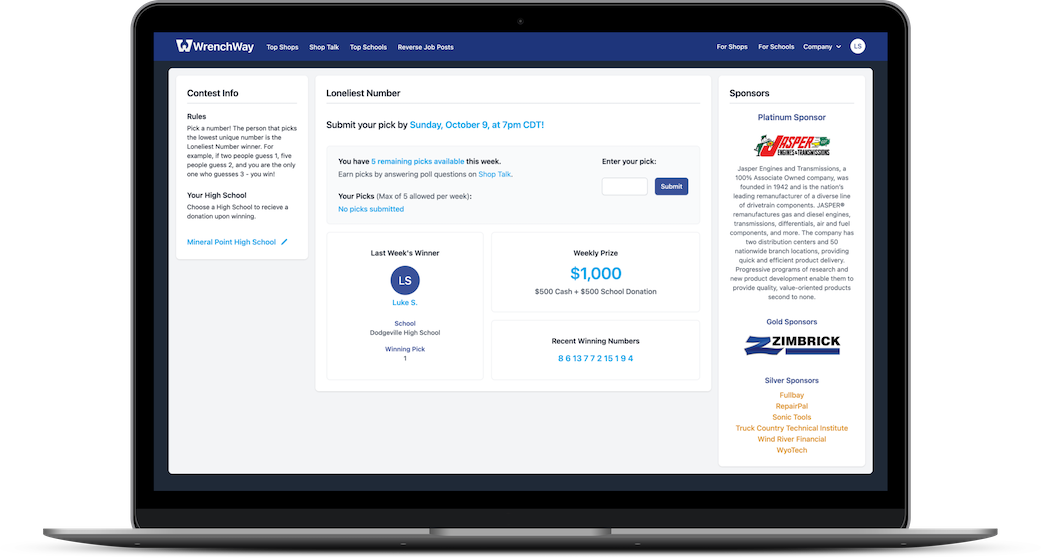 $500 Monthly Giveaways

*For High Schools Only*
Every month, one lucky winner gets $500 and then they get to choose a local high school to receive an additional $500. Here's how it works:

All high schools signed up for a free WrenchWay Schools account are automatically entered.

Each week, we post poll questions seeking feedback from technicians, students, and industry professionals.

Everyone who answers the questions earns entries in our monthly drawing.

The winner gets $500 and chooses a school to receive the other $500.

Increase your chances of winning by encouraging your students, staff, and alumni to sign up for a free WrenchWay account.
Get Started — Sign Up For Your Free WrenchWay Schools Account