Fighting the Technician Shortage
Everyone knows the industry is facing a massive technician shortage. Not only are less students enrolling in technician programs, but existing technicians are leaving the industry altogether.
How We Help
WrenchWay focuses on three main areas for helping combat the technician shortage.

Highlight Top Shops

One of the main reasons technicians leave the industry is they've worked at places that do not treat techs well. The problem is it's hard to find the best shops when all job postings look the same. WrenchWay's Top Shop profiles allow the best shops and dealerships to stand out from the rest.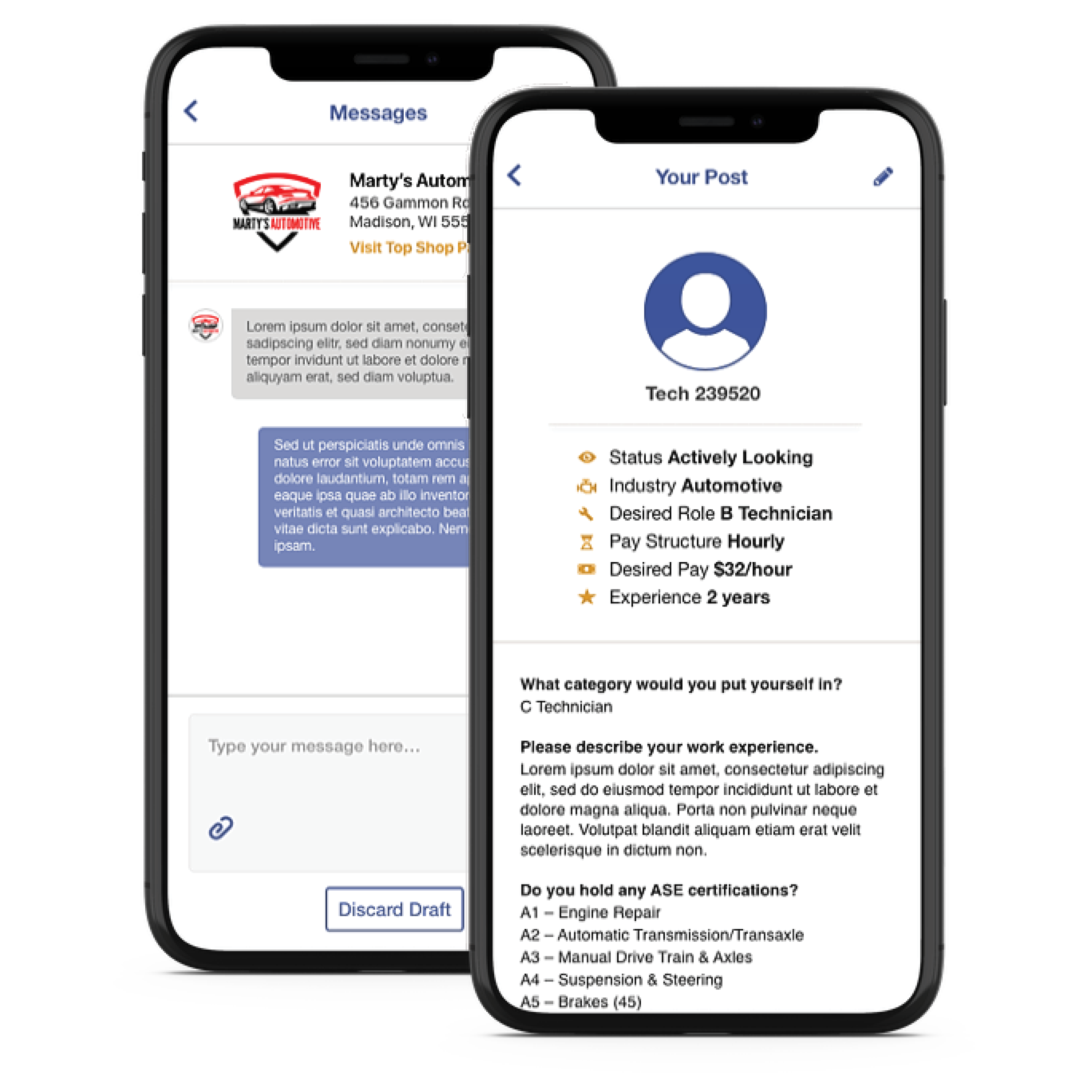 Make It Easier for Technicians to Find Great Shops

Searching for a new job as a technician is not easy. Every shop is hiring, all traditional job posts look the same, and they rarely include the information technicians actually care about. Reverse Job Posts allow technicians to anonymously post information about themselves and what they're looking for in a shop. Shops browse anonymous profiles and can message through the app if interested. The two sides then message back and forth as needed. The technician's name and contact information is not shared at all until they are ready to move forward with the shop.

Get More Future Techs Interested In the Industry

In order to get more future technicians into the industry, we need to focus on local solutions to the national problem. WrenchWay School Connect makes it easy for high schools and technical schools to connect with local shops and dealerships, and get the resources they need to attract students to technician programs and educate them about the industry.
Want to Learn More About WrenchWay?
Fill out the form below, and we'll be in touch soon.