What's Included in a WrenchWay Shop Membership?
Top Shop Profile Page
Let's face it, all job posts look the same. Top Shop profiles are a great way to stand out from the competition and attract more technicians to your shop. Your page can include videos of what it's really like working there, photos of the shop, and commentary on the issues techs care about. We help guide you through the whole process.
Guides on How to Use Your Profile
It's not enough to just create your Top Shop page. You also need to get technicians to look at it. We help by providing best practices and guides to show you how to incorporate your profile into your recruiting efforts. We'll even help drive techs to your site with our Top Shop listing pages.
Always Be Recruiting Tracker & Guide
Most shops know they should be doing more to attract technicians, but it always seems to get put on the back-burner. Our guides and tracker give you ideas on simple, yet effective, things you can be doing — while also holding you and your team accountable.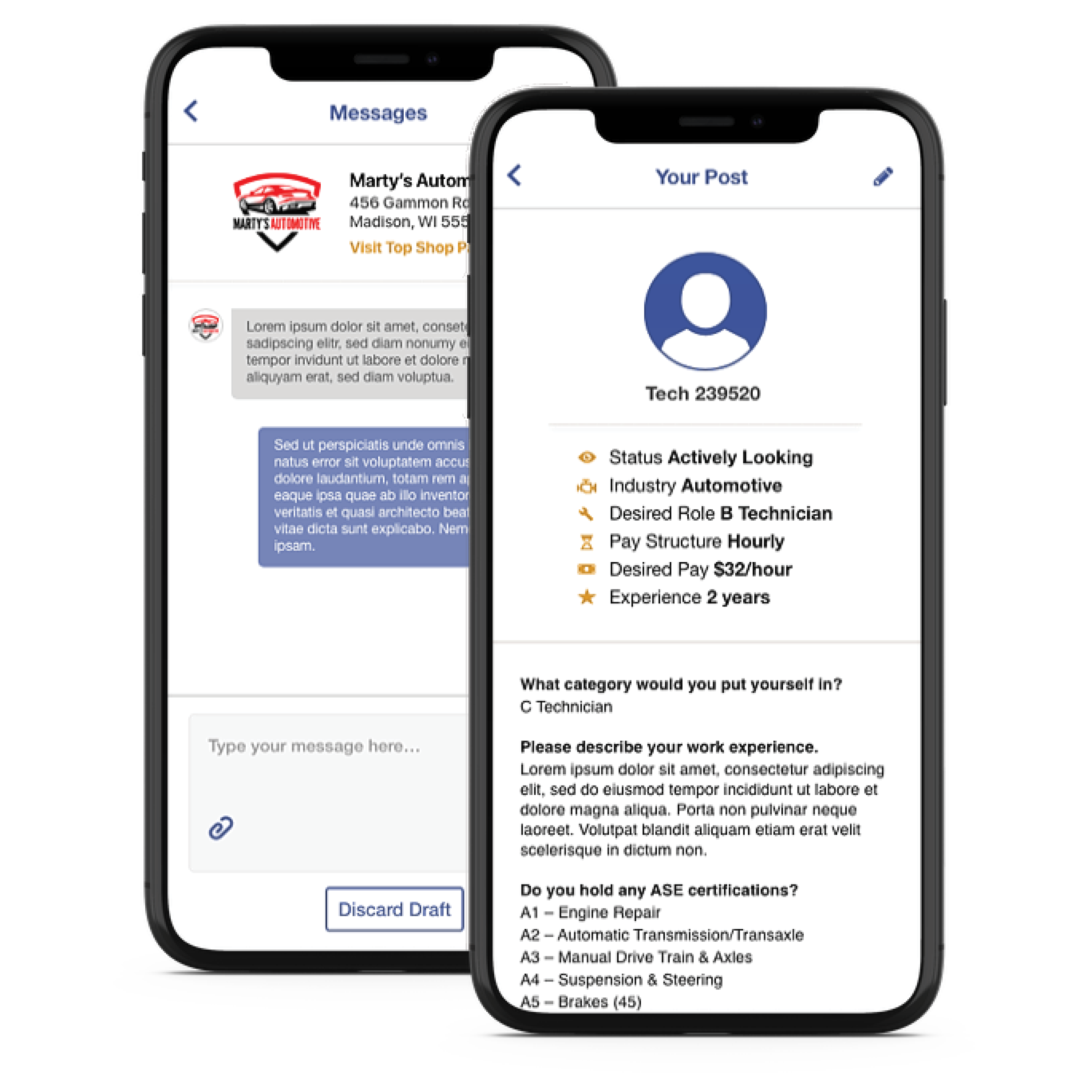 Reverse Job Posts
Reverse Job Posts flip the traditional job board around. Technicians anonymously post their credentials and what they're looking for in a shop, and shops can message the technicians they're interested in.
WrenchWay School Connect
WrenchWay School Connect makes it easy for schools to connect with shops, so they can get the resources they need to attract students to technician programs and educate them about the industry.
Interested in a WrenchWay Shop Membership?
Fill out the form below, and we'll be in touch soon.