What are Reverse Job Posts?
WrenchWay Reverse Job Posts flip the traditional job board around. Instead of searching through hundreds of job posts that all look the same, technicians fill out a short profile and let shops come to them. The best part is technicians remain completely anonymous and never have to deal with recruiters.
Technicians fill out a brief questionnaire
Within WrenchWay's free mobile app, technicians answer questions about their work experience and what they're looking for in a shop. The questionnaire takes 10 minutes to complete, and no resume is needed.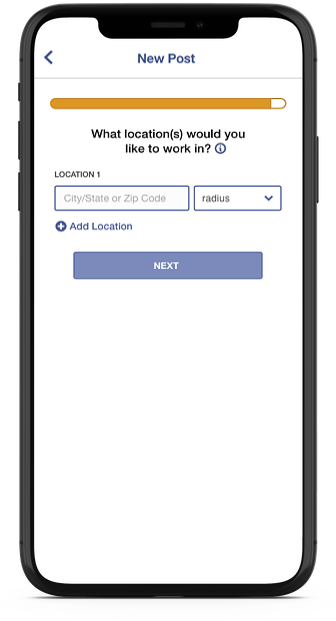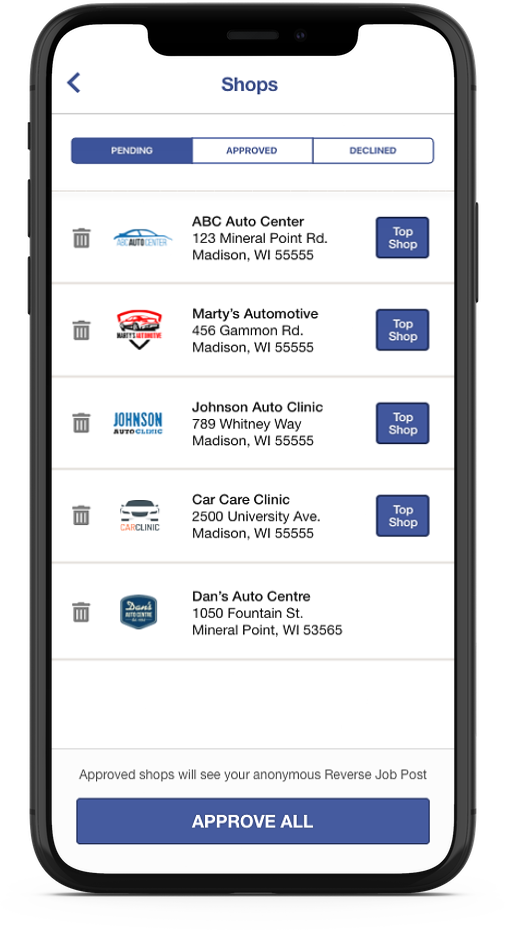 Technicians see a list of matching shops in their area
Based on the information technicians provide, we show a list of shops that meet their criteria. Technicians remove any shops from the list they don't want seeing their post. Once approved, the technician's post will be shown to shops, but their name and contact information will remain anonymous.
Shops browse technicians
Shops view technicians currently looking for new opportunities. Shops can see a technician's experience, skill set, and what they're looking for. However, they do not see any identifiable information such as name, contact information, or current employer.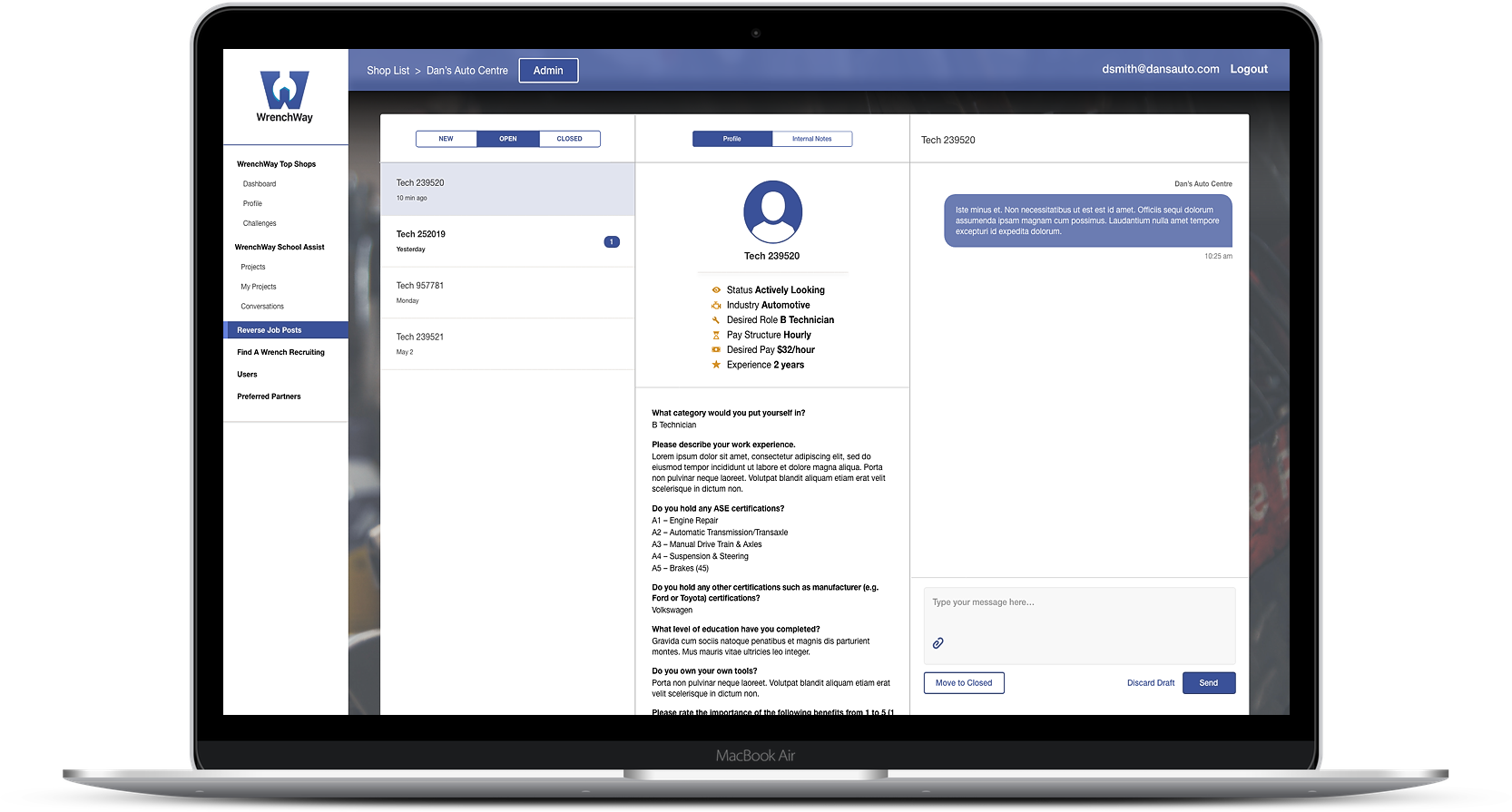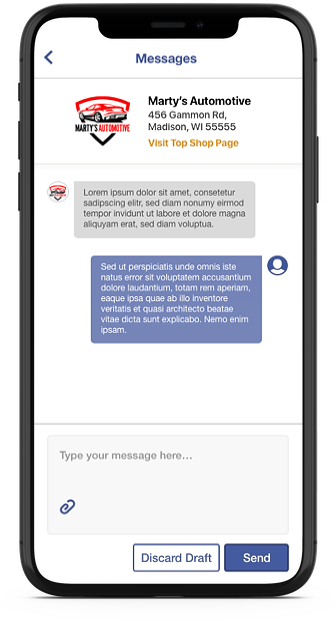 Shops and technicians message within WrenchWay
Shops can send a message within WrenchWay to technicians they're interested in. Technicians and shops can chat back and forth — all while the technicians remain anonymous. When and if the technician wants, they can disclose their contact information and move forward with an interview.
Frequently Asked Questions
Why should technicians use Reverse Job Posts?
Alexa Lindsey
2021-06-10T10:55:38-05:00
Looking for a new job can be a huge pain, especially in an industry like ours where everybody is hiring. All posts on traditional job boards look the same, and you can only find out much of the useful information when you go in for an interview. Reverse Job Posts allow techs to post exactly what they're looking for and have shops come to them. They can then message back and forth to answer additional questions all while remaining anonymous.
Are you a Technician Interested in Creating a Reverse Job Post?
Download the WrenchWay App Now!