WrenchWay Top Schools is a FREE offering that can help you attract more students to your program. WrenchWay works with hundreds of high school instructors across the country. We are creating Top Schools as a way for their students to find the best post-secondary programs.
Everything students want to know about your program in one place:
Program overview

Tuition costs

Faculty team

Featured employers

Photos of facilities and equipment

Videos of staff, students, and alumni

Application link to apply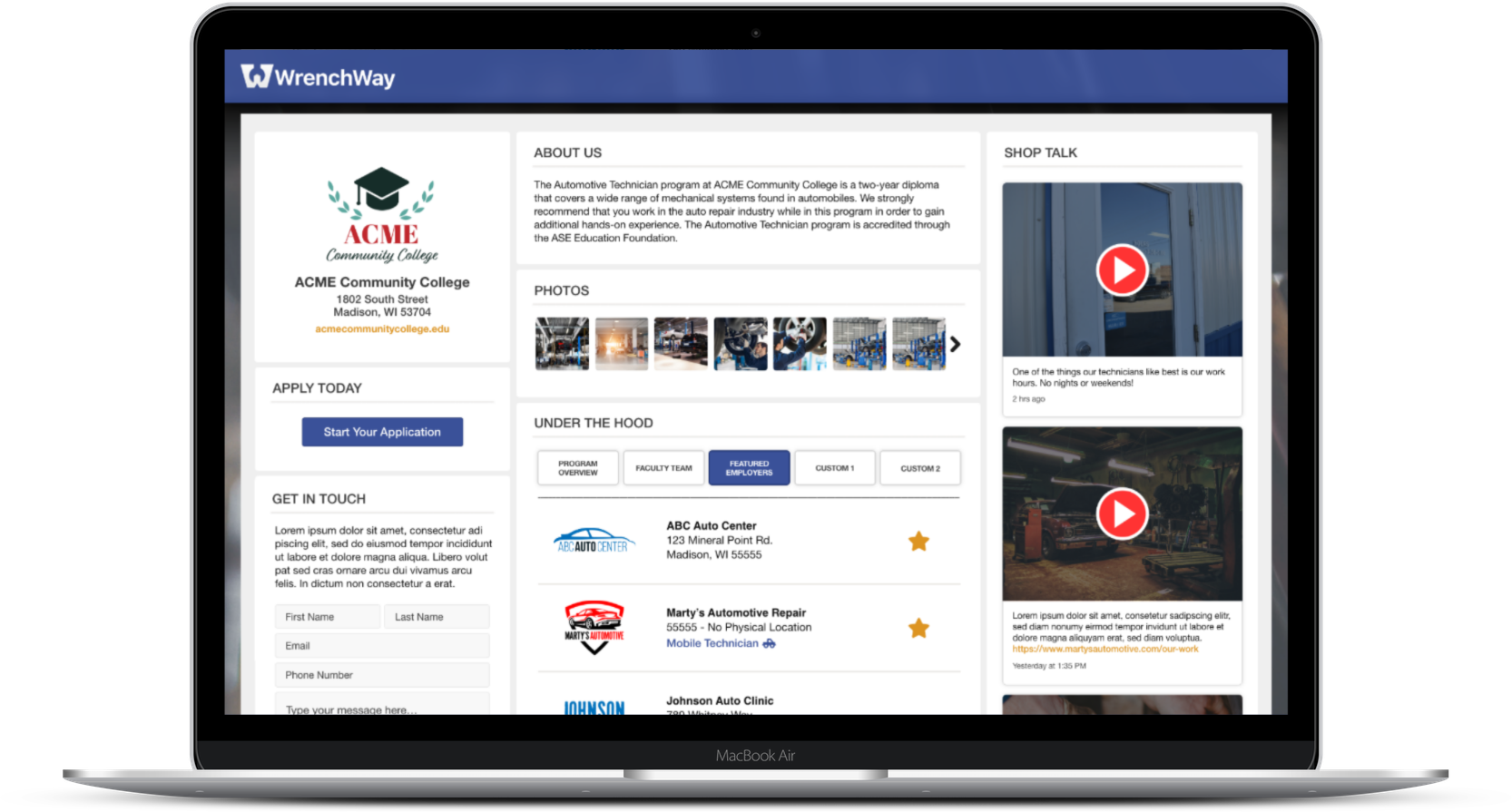 Join WrenchWay Top Schools For Free
Fill out the form below to pre-register for your Top Schools page, and we'll be in touch soon.