Under The Hood
Is the shop heated? Air conditioned?

Swamp cooled and the winter is Phoenix chilly. Our work environment consists of a production assembly line in a large manufacturing building. We also have a smaller team of auto technicians who perform bumper to bumper diagnostics and auto repair. Technical Support & Warranty is in the office and air conditioned.

What is the size of the team I'd be working with?

Varies - on average 4 - 10 for the team who reconditions and works on customer vans. Tech Support & Warranty team is 6 - 10 including supervisor and manager. Production is up to 200 with an average team size of 15-30.

What are the shop hours and what are the shift timeframes?

We operate Monday thru Friday - Yes Weekends off! (Some OT available at times) Service Techs normally work 6:00 am to 2:30 pm. Production runs 4 X 10 - Monday thru Thursday.

What tools does the shop provide that are available for all technicians to use?

Traditional supplies are provided. Service Techs need to bring their own tools and tool box.

What type of break room facility is provided?

Our main breakroom is set up as a mini convenient store and payments is based on the honor system. We provide breakroom's in each location, as well as having a food truck onsite each day. We provide microwaves, refrigerators, coffee, plates etc. Breakrooms are air conditioned.

How many bays does your shop have?

How many repair orders do you average per month?

For customer service only - 20-50. Tech Support & Warranty average about 500 per month.

What is your parts ordering process?

As the manufacturer of the vans, we manufacture parts for warranty and parts sales. Parts are managed well whether for recon, customer service or production. Parts are normally delivered to your work area!

What is your policy on side work?

Case by case with management approval.

Are there any other unique features of the work environment worth noting?

We are an authorized, gold-standard Toyota partner. We are one of 2 authorized outfitters with this certification in our industry! We specifically produce, service and recon wheelchair accessible vehicles. Think of how rewarding it is to provide freedom to those confined to a wheelchair!
Do you offer any skills training or continuing education opportunities?

We are redeveloping our new training platform! Reimbursement for OE brand and ASE certifications. Bring your winning attitude, passion and experience - we'll help you get certified.

Can you describe opportunities for career growth at your business?

As Vantage Mobility is a multi-brand umbrella, career pathing is not limited to being a tech forever. There could be opportunities in supervision, management, engineering etc. Many of our associates started in the production and assembly area, and have been promoted many times to various opportunities.

Can you describe your performance review process?

We are currently updating and will be rolling out a full performance feedback system in 2024.

What type of safety training is required?

All new hires go thru an initial 4 hour safety training prior to going to the floor. Then regular safety training is provided on the job.

Can you describe how Techs work with and mentor younger techs?

Our work instructions are provided and accessible to all employees while shadowing with an experience tech that is familiar with processes.

How does your shop get involved with the local community?

We are actively involved with Veterans and the MDA. Annually we support and provide transportation for the Warrior Games. This is an awesome experience to meet and get to know disabled Veteran athletes!

Do you do anything with local high schools or tech schools to encourage more students to enter the profession?

We actively collaborate with EVIT, UTI, and AAI along with community colleges.

Where do you see the shop in five years?

We have been in business for over 45 years. We are the 2nd largest manufacturer of wheelchair accessible transportation!

Is there anything else you'd like to mention about career development and community?

As a continuous improvement company - we are always encouraging personal and professional growth.
Do you have an application form and how long does it typically take to complete?

We do ask for an application to be completed when invited to interview and takes about 7 minutes.

Do you phone screen applicants before doing in-person interviews?

What do your in-person interviews entail?

We like candidates to come in to see what we do! So along with the friendly, formal interview to discuss experience and skills, we take candidates to the actual work area so they can see it for themselves. They can talk with team members and get their perspectives on the work and the company. Culture is VERY important to us. And so is work ethic and values. We like to have a professionally friendly work environment.

Do you perform background checks, drug screening, or personality tests before hiring an applicant?

Yes. More important is our interaction with the candidate for culture fit. We will contact previous employers to ask about dependability and reliability.

Do you perform a skill assessment before hiring an applicant? If yes, what does it entail?

We do for welding in production. We do for auto painting as well.

After an in-person interview, approximately how long should I expect to wait for a rejection or an offer?

On average, 1 day to 7 days. We realize folks are looking for work for a reason, and we want to provide them with an answer as quickly as possible.

Approximately how long does the full hiring process take from submitting the application to the time of the hiring decision?

It can be immediately to 7 days.

Is there anything else you'd like to mention about your hiring process?

When you come in to our company, observe others already working here. Most important - take the time to compare your resume to the qualifications and experience of the position. Sell yourself in the application process by taking the time to update your resume, or provide a cover sheet.
B Level Technician

B Level Technicians are skilled in mechanical repair and, while not their specialty, have some diagnostic skills. B Level Technicians generally have a fair amount of experience and can be trusted to handle most repairs.

Pay Range: $22 - $31/hour

The "B" Level Service Technician has the responsibility of understanding and completing routine repairs necessary for the repair of customer wheelchair accessible vehicles. This individual will perform general repairs and diagnosis with some assistance. These repairs include but are not limited to light engine work, transmissions, clutches, drive shafts, electrical systems (starters and alternators), HVAC systems, steering & suspension systems.

Student Tech / Apprentice

Student technicians work on entry level tasks while completing their school programs.

Pay Range: $20 - $22/year

Production positions start at $20/hr. We look for basic mechanical sills.

Collision Painter

Pay Range: $25 - $28/hour

Our auto painters are not painting full body - but particular areas of the van. Paint matching is very important.

Collision Prepper

Pay Range: $20 - $23/hour

This is more paint prepper.

Tech Support & Warranty Team

Pay Range: $22 - $35/hour

Tech Support is a great place for technicians tired of the shop grind yet still have lots of energy and technical knowledge to share. Just need great communication and customer service skills, able to follow processes and experience working with warranty claims. Computer skills - Microsoft Suite intermediate skill level required.
Health Insurance

Offered

Associates can select from 4 Medical plans offered through Cigna Healthcare. 1 PPO; 2 HSA Medical Plans, 1 HRA Eligibility for our healthcare is first of the month following date of hire for salaried/exempt positions. First of the month following 60 days for hourly/non-exempt positions.

Dental Insurance

Offered

Take care of your teeth!!! You can select from 3 different dental plans provided by Cigna Healthcare.

Vision Insurance

Offered

Yes - we offer vision to our associates. Yes - Cigna

Retirement Plan

Offered

401K is provided and administered by Voya. Eligibility is first of the month following 60 days.

Sick Leave

Offered

We provide each associated five paid sick days. You can use by the hour or the whole day.

Vacation

Offered

We know time off to relax is very important. This is why we offer paid vacation after 60 days of employment. We frontload vacation hours at the beginning of each year on January 1. If you start in the middle of the year - vacation hours are prorated to December 31st, and then FULLY front-loaded in January. AND, it is front-loaded based on the years of service you will hit during that calendar year! Year One = Up to 80 Hours Year Three = 120 Hours Year Six = 160 Hours

Paid Holidays

Offered

We recognize the major Holidays throughout the year. Normally 6-8 Days Off.

ST / LT Disability

Offered

Short-term Disability is a voluntary plan that can be elected. Long-Term Disability is provided and paid for in full by Vantage Mobility once you meet Five years of employment.

Life Insurance

Offered

Vantage Mobility provides and pays in full for $25,000 Basic Life and $25,000 of Accidental Death & Dismemberment. We also provide and pay for $5,000 for your spouse and up to $2,000 for each dependent child. We also offer the option to purchase additional life insurance.

Other

Offered

Paytient Card - allows you to borrow up to $1,500 for unexpected medical expenses. You decide how much to pay back each payroll period. So helpful when things happen unexpectedly. Can also be used for dental and vision as well! HSA Savings Account Flexible Spending Account
50/50 Question of the Month
Answer a poll question for a chance to win $500 plus $500 for a local High School.
Shop Talk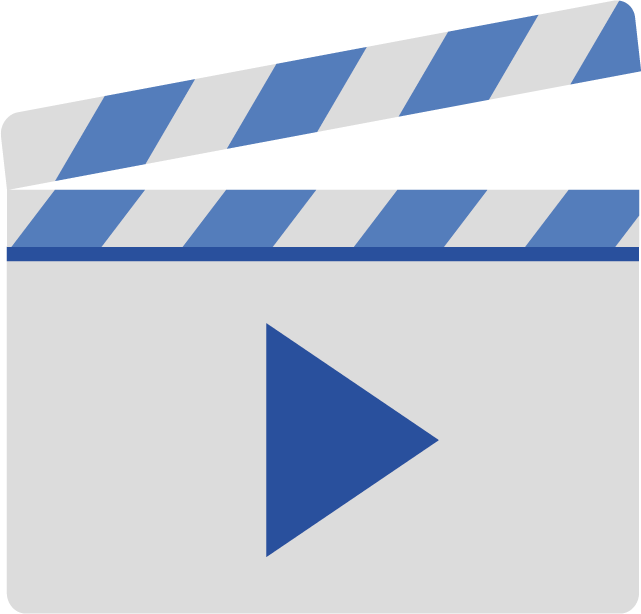 This shop has not yet added any Shop Talk posts.