Under The Hood
Is the shop heated? Air conditioned?

Our state-of-the-art facility is heated and cooled.

What is the size of the team I'd be working with?

What are the shop hours and what are the shift timeframes?

Monday - Friday 7am-6pm Saturday 8am-4pm We will offer and 1st and 2nd shift. Flexible or part time schedules for those attending school.

What tools does the shop provide that are available for all technicians to use?

All specialized and manufacturer tools are provided.

What type of break room facility is provided?

We have a full break room with refrigerator, microwave, tables chairs, climate controlled. Anything and everything you will need while you are on break.

How many bays does your shop have?

28 Bay Main Shop 6 Bay Diesel Shop 9 Bay Quicklane 5 Mobile Trucks located in Birmingham.

How many repair orders do you average per month?

What is your parts ordering process?

We run an electronic ordering process, that runs through CDK Smartt to the parts department. After parts gets the request, they send the quote to the advisor for approval and once approved the parts department delivers the parts to the technicians.

What is your policy on side work?

Are there any other unique features of the work environment worth noting?

Apprenticeship program to grow technicians from Express to Flat Rate technicians. Training at Ford factory training facilities Monthly Fixed Operations appreciation lunch where we give out money and a custom belt. Quarterly events
Do you offer any skills training or continuing education opportunities?

We provide ongoing factory training paid for by the dealership. We will also determine your desired career path and what you want out of a career and work toward that with training and education.

Can you describe opportunities for career growth at your business?

Growth in our dealership is endless for the right employee. With hard work, techs are able to grow in their field, as well as other opportunities if that's desired. We promote from within first before looking outside. We believe in investing in who we have, growing and developing them.

Can you describe your performance review process?

We perform a yearly performance review. The review includes discussions about the things they did well in the prior year, what they can improve, and goals for the next year.

What type of safety training is required?

Various online KPA training and operate our safety procedures according to OSHA guidelines, policy, and standards.

Can you describe how Techs work with and mentor younger techs?

Our senior technicians are afforded the opportunity to mentor new and upcoming technicians. These younger technicians work side by side with our veteran technicians to learn from the experts with a hands-on approach. This process will help young technicians evaluate and determine which specific field they want their expertise to be in. Our Senior technicians are compensated for having an apprentice.

How does your shop get involved with the local community?

We sponsor students at various high schools and technical schools. Also, we volunteer locally in events around our area.

Do you do anything with local high schools or tech schools to encourage more students to enter the profession?

We go to the schools and speak with the students and instructors with a representative from Ford Motor Company, to spark the interest in the students to get in this field.

Where do you see the shop in five years?

The Best in the Business!!!!! We're always looking to grow as a team and company. We stive to be the best and expect the best out of everyone.
Do you have an application form and how long does it typically take to complete?

The applications take as little as 10 minutes to complete.

Do you phone screen applicants before doing in-person interviews?

Once the application is received, the Service Manager will call and have a preliminary phone conversation and invite you into the dealership for an in-person interview.

What do your in-person interviews entail?

During the in-person interview we will discuss your current position, the position that you are applying for, and what your career path will look like when working for Stivers Ford of Birmingham.

Do you perform background checks, drug screening, or personality tests before hiring an applicant?

We do perform background checks and drug test prior to hiring.

Do you perform a skill assessment before hiring an applicant? If yes, what does it entail?

During the interview process we will talk about your experience and what it is that you want to do that pertains to the job we are filling. To better determine the skill set you have and the job you want.

After an in-person interview, approximately how long should I expect to wait for a rejection or an offer?

After the in-person interview an offer could be made at that time or within a day or 2 depending on the position that is being filled.

Approximately how long does the full hiring process take from submitting the application to the time of the hiring decision?

The entire hiring process from the application, interview, and background checks normally take a week to complete in entirety.

Is there anything else you'd like to mention about your hiring process?

We try to keep our hiring process simple to get you started to work faster.
A Level Technician

A Level Technicians are highly skilled technicians that have strengths in their diagnostic and mechanical ability. This level of technician typically has many years of experience and education. We view an A Level Technician as the highest skilled technician in a shop

Pay Range: $70,000 - $110,000/year

($33.65 - $52.88/hr)

Flat rate position with a production bonus for team leads

B Level Technician

B Level Technicians are skilled in mechanical repair and, while not their specialty, have some diagnostic skills. B Level Technicians generally have a fair amount of experience and can be trusted to handle most repairs.

Pay Range: $55,000 - $70,000/year

($26.44 - $33.65/hr)

C Level Technician

C Level Technicians are more of entry level technicians. C Level Technicians' responsibilities typically include basic maintenance, alignments, brake and suspension work, along with other base level repairs.

Pay Range: $40,000 - $55,000/year

($19.23 - $26.44/hr)

Lube Technician

Lube Technicians are entry level technicians that focus on routine maintenance such as oil changes, changing tires, and inspections.

Pay Range: $17 - $24/hour

Flat Rate with upsell bonus

Student Tech / Apprentice

Student technicians work on entry level tasks while completing their school programs.

Pay Range: $15 - $17/hour
Health Insurance

Offered

We offer multiple health insurance plans that range from a traditional PPO to HSA qualifying plans.

Dental Insurance

Offered

MetLife Dental after 60 days

Vision Insurance

Offered

MetLife Vision after 60 days

Retirement Plan

Offered

Retirement plan offered after 6 months of employment.

Vacation

Offered

After 1 year of employment.

Paid Holidays

Offered

We have 5 paid holidays for all employees.

ST / LT Disability

Offered

Short term and Long term is offered after 60 days

Life Insurance

Offered

All employees are eligible to apply for life insurance for themselves and their dependents.

Uniforms

Offered

Uniforms are provided to all of our technicians.
Shop Talk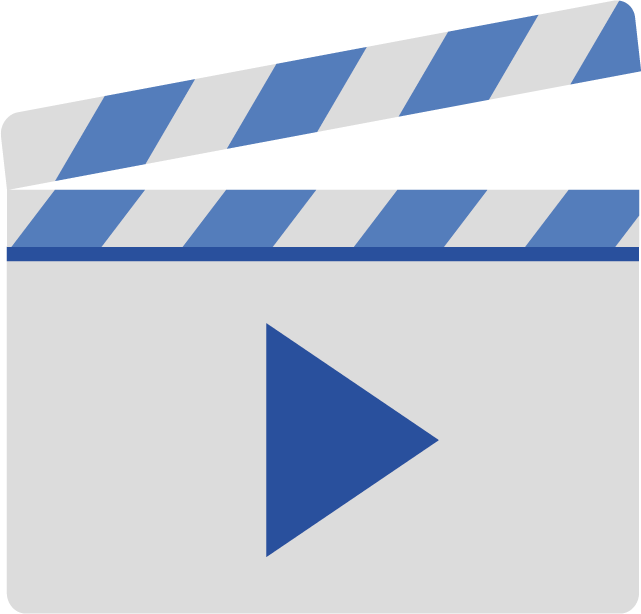 This shop has not yet added any Shop Talk posts.