Under The Hood
Is the shop heated? Air conditioned?

All shops are heated and well ventilated.

What is the size of the team I'd be working with?

Teams vary by size of locations.

What are the shop hours and what are the shift timeframes?

Shop hours are 7:00 AM - 6:00 PM Monday through Friday and 7:00 AM -5:00 PM on Saturday. Shifts vary within those hours and can be tailored to meet family obligations when necessary.

What tools does the shop provide that are available for all technicians to use?

Manufacturer required special tools are provided. Stores offering express service provide entry level tools.

What type of break room facility is provided?

Break room with microwave and refrigerator.

How many bays does your shop have?

Wauwatosa Kia has 19 lifts. Other locations vary from 6 lifts and up.

How many repair orders do you average per month?

1,133 average ROs per month across 15 locations.

What is your parts ordering process?

Special order parts require pre-payment.

What is your policy on side work?

Technicians are permitted to work on personal/family vehicles with prior approval. No side jobs.
Do you offer any skills training or continuing education opportunities?

Can you describe opportunities for career growth at your business?

We offer several career tracks and opportunities for growth. Promoting from within is a core value of our company. Grow from a Lot Attendant or Lube Tech to a Service Advisor, Certified Technician or even a Service Manager.

Can you describe your performance review process?

We conduct 90 day New Hire reviews as well as annual formal Performance Reviews.

What type of safety training is required?

New Hire safety and hazardous communication training as well as ongoing safety training.

Can you describe how Techs work with and mentor younger techs?

Younger techs and lube techs are often paired with master techs or tech "teams" to learn skills.

How does your shop get involved with the local community?

Do you do anything with local high schools or tech schools to encourage more students to enter the profession?

We partner with many local high schools, tech schools and colleges as well as attend several career fairs and expos. We also partner with many apprenticeship programs through tech schools and the State of WI.

Where do you see the shop in five years?

Always growing and advancing.
Do you have an application form and how long does it typically take to complete?

Yes, approximately 10 minutes

Do you phone screen applicants before doing in-person interviews?

What do your in-person interviews entail?

Meeting with hiring manager as well as other team members like General Manager (GM).

Do you perform background checks, drug screening, or personality tests before hiring an applicant?

Yes, all applicants must submit to a pre-employment background check, Motor Vehicle Check (MVR) and drug screen that includes screening for marijuana/THC.

Do you perform a skill assessment before hiring an applicant? If yes, what does it entail?

After an in-person interview, approximately how long should I expect to wait for a rejection or an offer?

Approximately how long does the full hiring process take from submitting the application to the time of the hiring decision?

3 days - 2 weeks, dependent on background check and drug screen processing time.
A Level Technician

A Level Technicians are highly skilled technicians that have strengths in their diagnostic and mechanical ability. This level of technician typically has many years of experience and education. We view an A Level Technician as the highest skilled technician in a shop

Pay Range: $30 - $50/hour

Generous flat rate pay commensurate with experience and certification.

B Level Technician

B Level Technicians are skilled in mechanical repair and, while not their specialty, have some diagnostic skills. B Level Technicians generally have a fair amount of experience and can be trusted to handle most repairs.

Pay Range: $20 - $28/hour

Generous flat rate pay commensurate with experience and certification.

C Level Technician

C Level Technicians are more of entry level technicians. C Level Technicians' responsibilities typically include basic maintenance, alignments, brake and suspension work, along with other base level repairs.

Pay Range: $15 - $20/hour

Generous hourly pay will help you launch your career.

Lube Technician

Lube Technicians are entry level technicians that focus on routine maintenance such as oil changes, changing tires, and inspections.

Pay Range: $15 - $20/hour

Generous hourly pay will help you launch your career.

Service Advisor

Service Advisors are primarily customer focused and, as one of the faces of the shop, they are critical in keeping customers happy. Service Advisors are frequently focused on taking customer calls, relaying information to technicians, and selling repair jobs. Both technical and sales experience are helpful for this position.

Pay Range: $45,000 - $100,000/year

Generous commission pay structure rewards top customer service and sales performance.

Service Manager

Service Managers are responsible for management and overall health of the shop. Service Managers are typically focused on running an efficient shop that meets their financial goals. Other responsibilities can include staffing, performance evaluations, and financial analysis amongst many other responsibilities.

Pay Range: $60,000 - $120,000/year

Generous net profit based pay plans reward top performance in CSI, sales, and expense control.

Student Tech / Apprentice

Student technicians work on entry level tasks while completing their school programs.

Pay Range: $15 - $20/year

($0.01 - $0.01/hr)

Generous hourly pay will help you launch your career.
Health Insurance

Offered

Several affordable health plans including POS and HDHP options

Dental Insurance

Offered

Several affordable dental plans that include Orthodontics!

Vision Insurance

Offered

Robust and affordable Vision Insurance

Retirement Plan

Offered

401k with Employer Match after 6 months of full time employment

Vacation

Offered

1 week of PTO immediately upon hire! Earn up to 4 weeks as you gain yearly tenure with Russ Darrow!

Paid Holidays

Offered

Paid US Holidays

ST / LT Disability

Offered

Guardian Supplementary Coverages offered to full time employees

Life Insurance

Offered

Guardian Supplementary Coverages offered to full time employees

Uniforms

Offered

Uniforms offered

Other

Offered

Employee Assistance Program (EAP), Wellness Program with onsite services like flu shots and biometrics, Health Saving Accounts (HSA), and more!
Shop Talk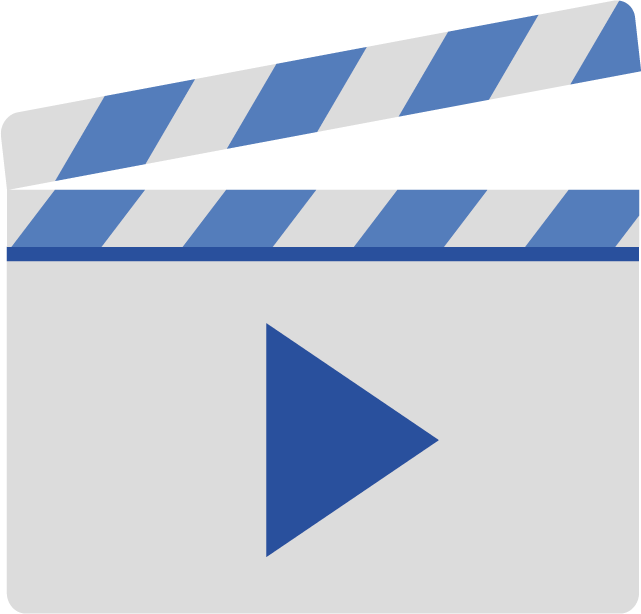 This shop has not yet added any Shop Talk posts.