Under The Hood
Is the shop heated? Air conditioned?

The shop is Heated, but not Air Conditioned.

What is the size of the team I'd be working with?

4 - Transportation Technicians 1 - Shop Manager

What are the shop hours and what are the shift timeframes?

The QLF Transportation Shop Hours are Monday- Friday 8am-5pm.

What tools does the shop provide that are available for all technicians to use?

QLF Transportation provides all specialty tools, and major equipment.

What type of break room facility is provided?

Transportation Shop - Fridge, Microwave, TV with Table & Chairs Corporate Office - Full Kitchen & Bar Area with TV

How many bays does your shop have?

2 - Pull Through Bays 1 - Back In Door with 2 Stalls

How many repair orders do you average per month?

We only repair our own equipment. Repairs Orders change depending on the needs of our fleet.

What is your parts ordering process?

The special order parts are ordered through the Shop Manager. We have most of our parts in our inventory at the Shop.

What is your policy on side work?

We do not allow side work in the QLF Transportation Shop.
Do you offer any skills training or continuing education opportunities?

QLF will offer training in certain areas dependent on business needs. Were also always willing to listen about training opportunities for our techs

Can you describe opportunities for career growth at your business?

QLF is a company with very few levels of management, however an endless supply of growth opportunities are available within our Company as we believe people grow by the value they bring to our team. The more you are willing to learn and share responsibility in the more growth opportunities there are for individuals.

Can you describe your performance review process?

QLF believes in providing feedback along the career path so questions, corrections needed and celebrating achievements are as they happen. We typically also do an annual review between the individual and their direct supervisor, that should be an actual review of the prior review times events as well as setting any new goals going forward.

What type of safety training is required?

QLF provides the OSHA and DOT required training.

Can you describe how Techs work with and mentor younger techs?

Our younger Technicians will work along side our experienced Technicians to gain as much knowledge, and skill to grow.

How does your shop get involved with the local community?

Do you do anything with local high schools or tech schools to encourage more students to enter the profession?

Not at this time but look forward to developing a relationship with both the local High School, and Tech School.

Where do you see the shop in five years?

We look to continue to grow our team, and help develop experienced technicians .

Is there anything else you'd like to mention about career development and community?
Do you have an application form and how long does it typically take to complete?

Yes, we ask that you apply at our careers website at https://qlf.bamboohr.com/careers. This process usually takes between 5 - 15 minutes if you have your job history information readily available.

Do you phone screen applicants before doing in-person interviews?

Yes, QLF believes it's helpful to take a few short minutes on the phone with an applicant to allow for questions and initial dialogue to determine if moving forward with an in person interview makes sense for both the individual and QLF.

What do your in-person interviews entail?

We schedule in person interviews at our office in Dodgeville with our head of Transportation, Department leader and Human Resources team.

Do you perform background checks, drug screening, or personality tests before hiring an applicant?

QLF does pre-employment drug testing at the time the position is offered to an individual. Employment is contingent on passing the drug test.

Do you perform a skill assessment before hiring an applicant? If yes, what does it entail?

After an in-person interview, approximately how long should I expect to wait for a rejection or an offer?

Depending on the number of applicants and number of open positions, QLF prefers to make decisions as timely as possible, typically with in 1-2 weeks.

Approximately how long does the full hiring process take from submitting the application to the time of the hiring decision?

This typically takes 1-3 weeks depending on the number of applicants.

Is there anything else you'd like to mention about your hiring process?

At QLF it is just as important for you to get to know us as it is for us to get to know you. We want to do our best to make sure we are the best fit for you as well.
Transportation Technician

Pay Range: $24 - $26/hour

Competitive pay starting at $24.00 per hour. Pay based on experience

Transportation Maintenace Coordinator

Pay Range: $50,000 - $55,000/year

Competitive pay with starting salary at $50,000. Pay based on experience
Health Insurance

Offered

QLF pays 100% of the Employee's Health premium for Employee Health Coverage. Our coverage is currently with Anthem Blue Cross Blue Shield. We offer coverage for your dependents, with QLF paying a large portion of their premiums as well.

Dental Insurance

Offered

QLF currently offers dental insurance at our group rates.

Vision Insurance

Offered

QLF currently offers vision insurance at our group rates.

Retirement Plan

Offered

QLF offers a 401k retirement plan with an employer match at a year of employment. You are eligible to contribute your own dollars immediately upon hire.

Sick Leave

Offered

Sick leave is included in the Paid Time Off provided.

Vacation

Offered

Vacation is included in the Paid Time Off provided.

Paid Holidays

Offered

QLF provides paid Holidays to our full time employees.

ST / LT Disability

Offered

QLF provides paid Short-Term and Long-Term disability benefits to our full-time employees.

Life Insurance

Offered

QLF provides $20,000.00 of paid life insurance for all full time employees. Employees are eligible to purchase additional life insurance at our group rates. Additional life insurance available for your dependents as well.

Uniforms

Offered

QLF provides uniforms at no cost to our employees.

Other

Offered

QLF offers PTO (Paid Time Off) for our full-time employees to provide paid time off to have a work life balance. Additionally QLF offers, accident, critical illness and hospital indemnity insurance at our group rates.
50/50 Question of the Month
Answer a poll question for a chance to win $500 plus $500 for a local High School.
Shop Talk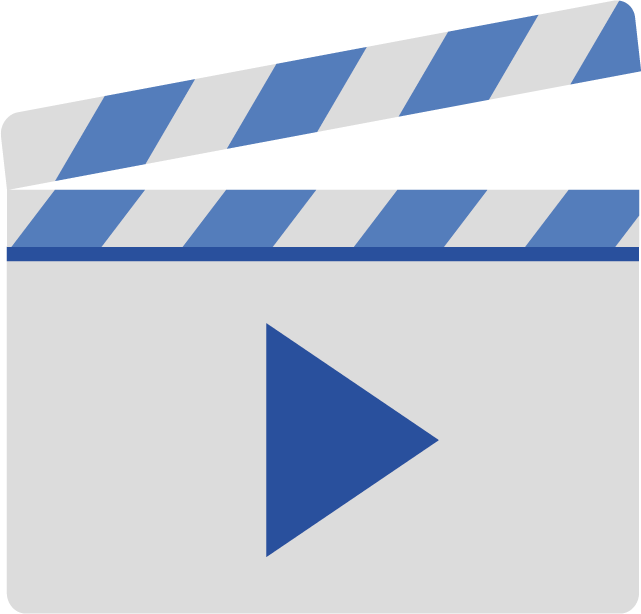 This shop has not yet added any Shop Talk posts.