Under The Hood
Is the shop heated? Air conditioned?

Our shop is both heated and cooled.

What is the size of the team I'd be working with?

Your team will consist of over 25+ technicians with a four tech trainees.

What are the shop hours and what are the shift timeframes?

Park Place Jaguar Land Rover DFW Shop Hours - M-F: 7:00AM - 6:00PM SAT: 8:00AM - 5:00PM SUN: Closed We have two shifts: 7:00AM - 5:00PM and 8:00AM - 6:00PM. We operate on a Saturday rotation, where you will work roughly 1 Saturday per month.

What tools does the shop provide that are available for all technicians to use?

Our shop provides all special tools from the manufacturer, but our technicians are responsible for their day to day tools. We also provide a tool box for each technician.

What type of break room facility is provided?

Park Place provides a premium facility to not just our clients, but our members. Our break room provides our team with TV's, vending machines, microwaves, air fryers, a full sink, coffee machines, filtered water and more...

How many bays does your shop have?

We have a total of 32 service bays and one alignment rack.

How many repair orders do you average per month?

We average 1400 repair orders per month.

What is your parts ordering process?

Our parts are requested by the technician at their bay or can be accessed and ordered with the help from our Parts Center located in the back of the shop. Parts are then picked up from the parts shelf when ready to the technician for installation.

What is your policy on side work?

No side work is permitted in accordance with our Member Handbook.

Are there any other unique features of the work environment worth noting?

Park Place Land Rover DFW is the largest and cleanest Land Rover shop in the state of Texas. We are a 2022 Pinnacle Award Recipient which is given to the top three Land Rover dealers in the nation.
Do you offer any skills training or continuing education opportunities?

We have a Tech Trainee program. The Trainee will train under an experienced technician learning bumper to bumper repairs. They are paid a guaranteed 40 hours per week for at least 12 weeks, longer if necessary and approved.

Can you describe opportunities for career growth at your business?

Tech Trainees can promote to B-Technicians once they are trained and able to flag enough hours on their own. From the A-Technician position, members have promoted to Tech Team Leads, the Shop Foreman, Service Manager, and potentially Service Director roles.

Can you describe your performance review process?

Performance reviews are done annually by the members supervisor.

What type of safety training is required?

Hazard Communication Training plus any type of safety training that may arise in the dealership or is recommended by Risk Management.

Can you describe how Techs work with and mentor younger techs?

We have designated Trainers and Team Leads that work closely with trainees/technicians to mentor and train on how to not only service repairs, but also on policies, processes, performance.

How does your shop get involved with the local community?

Park Place Dealerships is heavily involved within the DFW community that we live and work in. Through our Park Place Cares initiative, we focus on giving and volunteering to focus on our core pillars through Advocacy, Arts, Education and Medical Research. Our 1,400+ members contribute to over 400 volunteer hours each year and we support over 200 charitable organization throughout DFW. After six (6) month with Park Place, you will receive five (5) Volunteer Time Off (VTO) days to used on various volunteer opportunities throughout the year.

Do you do anything with local high schools or tech schools to encourage more students to enter the profession?

We attend UTI career fairs. 

Where do you see the shop in five years?

As business continues to grow, more technicians will be needed to join our teams. The size of the dealership, the manufacturer, and economy all impact this growth.
Do you have an application form and how long does it typically take to complete?

Applicants can apply through Indeed Apply by simply submitting their resume.  Applicants can also apply through the careers page. The application is not a long application.  It is always helpful to have a resume attached to the application process.

Do you phone screen applicants before doing in-person interviews?

What do your in-person interviews entail?

We generally review experience, availability, why the candidate is interested.

Do you perform background checks, drug screening, or personality tests before hiring an applicant?

Yes. All candidates must complete the Caliper Assessment before they can be hired. Tech candidates must complete a Bennett Mechanical Aptitude assessment. We do a background check, which does include MVR and criminal history, as well as a drug screen.

Do you perform a skill assessment before hiring an applicant? If yes, what does it entail?

After an in-person interview, approximately how long should I expect to wait for a rejection or an offer?

Approximately how long does the full hiring process take from submitting the application to the time of the hiring decision?

Is there anything else you'd like to mention about your hiring process?

We ask that candidates take the process seriously as well as the assessments they are asked to complete as we do use them as part of the selection process.
A Level Technician

A Level Technicians are highly skilled technicians that have strengths in their diagnostic and mechanical ability. This level of technician typically has many years of experience and education. We view an A Level Technician as the highest skilled technician in a shop

Pay Range: $34 - $40/hour

1. Have current training status ( As available) 2. Participation in Master Certification Testing ( As available) 3. Over five years automotive experience 4. Minimum average score of 97% in Mandatory E-learning (As available) 5. Rechecks at preset level 6. Flag minimum of 50 hours, 45 hours if group leader (Monthly avg.) 7. Bumper to bumper qualified. 8. State Inspection certification within 6 months of hire date 9. Ability to diagnose and repair the most difficult problems with minimal assistance from shop foreman 10. Exhibits ability and willingness to assist other technicians

B Level Technician

B Level Technicians are skilled in mechanical repair and, while not their specialty, have some diagnostic skills. B Level Technicians generally have a fair amount of experience and can be trusted to handle most repairs.

Pay Range: $23 - $34/hour

1. Own basic tools 2. Attend Jaguar land Rover academy. (As available) 3. Minimum one year automotive experience 4. Minimum average score of 97% on all E-learning and virtual classes available. 5. State Inspection certification within 6 months of hire date 6. Expectation to become bumper to bumper qualified. 7. Must be qualified in: brakes, base A/C-heater maintenance, basic electrical, engine performance, able to perform all general repairs (i.e. R & R water pump, routine oil leaks, etc.) and demonstrate the ability to perform diagnostic procedures using a factory shop manual with minimal assistance from shop foreman

C Level Technician

C Level Technicians are more of entry level technicians. C Level Technicians' responsibilities typically include basic maintenance, alignments, brake and suspension work, along with other base level repairs.

Pay Range: $20 - $24/hour

1. Have all E-learnings done for both Jaguar and Land rover. (When available) 2. State Inspection certification within 6 months of hire date 3. A/C certification within 6 months of hire date 4. In house training period of one to two years 5. Attendance as per handbook 6. Automotive trade / vocational / mechanical school or equivalent experience preferred 7. Texas drivers license 8. Basic tool set 9. Pass a basic mechanical aptitude test
Health Insurance

Offered

More information with our Benefits Specialist

Dental Insurance

Offered

More information with our Benefits Specialist

Vision Insurance

Offered

More information with our Benefits Specialist

Retirement Plan

Offered

401K

Sick Leave

Not Offered

Sick leave is included in vacation time.

Vacation

Offered

PTO encompasses all time off including sick and vacation.

Paid Holidays

Offered

All major holidays except Memorial Day. You are given a floating holiday on your work anniversary to use on any day of the year. Total of six (6) paid holidays.

ST / LT Disability

Offered

More information with our Benefits Specialist

Life Insurance

Offered

More information with our Benefits Specialist

Uniforms

Offered

More information with you Service Manager

Other

Offered

We offer paid Volunteer Time Off (five days), critical illness, hospital indemnity, supplemental life insurance on self/spouse/child, accident insurance, FSA, Holiday Savings Program, and Identity Guard.
Shop Talk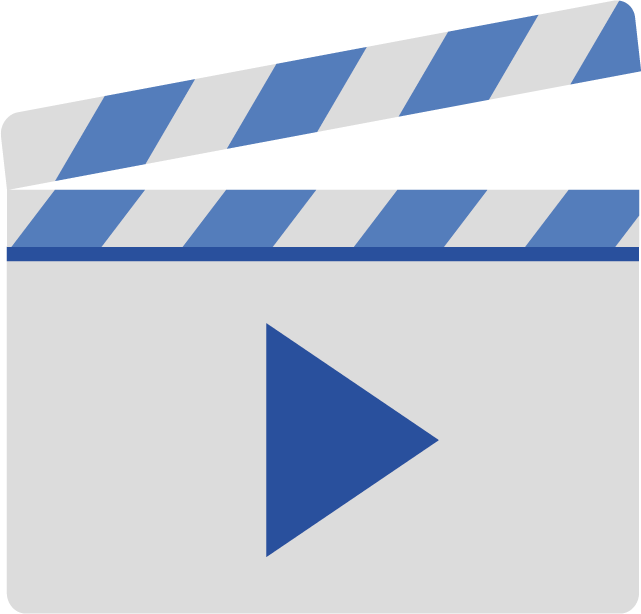 This shop has not yet added any Shop Talk posts.