Under The Hood
Is the shop heated? Air conditioned?

All our shop locations are heated and Air Conditioned

What is the size of the team I'd be working with?

We currently have 4 Main Shop Teams, Express Team & Used Car Team. Each Tram consists of 4 to 5 techs per Service Writer

What are the shop hours and what are the shift timeframes?

Technician hours are 8:00am to 5:00pm, Monday thru Friday. Saturday is 8:00am to 5:00pm. (Main shop Technicians off on Saturdays) We have 1 shift only.

What tools does the shop provide that are available for all technicians to use?

We provide all factory specialty tools, we provide the tool boxes.

What type of break room facility is provided?

We have a Technician Breakroom that has a mini kitchen, in addition we have a bigger break room located on the 2nd floor.

How many bays does your shop have?

We currently have 3 locations that we use. Our main store has a total of 24 bays, the other 2 locations 18 bays and we have 8 Commercial Vehicle Bays @ our Conshohocken Location

How many repair orders do you average per month?

We are 2700 repair orders a month.

What is your parts ordering process?

All parts are order through the Parts Department. We have a very high fill rate with parts, one of the best in the Delaware Valley.

What is your policy on side work?

Side work is permitted on your personal, spouse or child. A Repair Order must be written anytime a vehicle is in the shop. If you choose to work on relatives or friends vehicles, this would be done through the store at a discounted labor and parts rate.

Are there any other unique features of the work environment worth noting?

We have a full size weight room for employees to use, we also have a game room including a bar were we throw happy hour partied for Service Techs and staff. We also hold 2 shop meetings per month with lunch provided. Main shop employees do not work Saturday's.
Do you offer any skills training or continuing education opportunities?

We have ongoing quarterly training that is released by the factory. Most of training is web based, we do have a training facility nearby that we do send technicians too.

Can you describe opportunities for career growth at your business?

We as a company like to promote people within our current organization, instead of hiring outside.

Can you describe your performance review process?

We try to review technicians on an annually basis. Most time conversations will happen at a particular good or bad moment.

What type of safety training is required?

Training is provided by shop foreman's and test that are required through HR.

Can you describe how Techs work with and mentor younger techs?

We currently have an Express Team that consist of 5 Express Technicians, they work with one of our season technicians who prepares them to work on a main team. They are taught, how to review a vehicle for upsells, how to use all equipment and helps guide them through jobs that they have no familiarity with.

How does your shop get involved with the local community?

Our Dealership does various sponsorships with local business

Do you do anything with local high schools or tech schools to encourage more students to enter the profession?

The Service Director is evolved with Lincoln Technical Institute & ATC Training Center. These Technicians will usually start off with Express.

Where do you see the shop in five years?

I believe we still have more work that we can handle with the current staffing levels, would like to add an additional team of 4 technicians.
Do you have an application form and how long does it typically take to complete?

Yes, most times I will communicate with potential employee and send application via email.

Do you phone screen applicants before doing in-person interviews?

Yes, I try to gauge the knowledge of the individual and listen to prior work experiences.

What do your in-person interviews entail?

You would meet with the Service Manager & Shop Foreman, at times Service Director will join. We review application, do a deeper dive on what the candidate can do in the shop setting.

Do you perform background checks, drug screening, or personality tests before hiring an applicant?

Do you perform a skill assessment before hiring an applicant? If yes, what does it entail?

No, we provide all new employees with 90 days to prove there worth, after the 90 days is over, we meet with the technician to discuss the future.

After an in-person interview, approximately how long should I expect to wait for a rejection or an offer?

We normally make any or all considerations within 3 days.

Approximately how long does the full hiring process take from submitting the application to the time of the hiring decision?

The process is seamless and done on-line. You would receive an email from our HR Departments which instructions on handling all on-boarding paperwork online.

Is there anything else you'd like to mention about your hiring process?

When hired, it is a requirement to have any new employee get through their base training.
A Level Technician

A Level Technicians are highly skilled technicians that have strengths in their diagnostic and mechanical ability. This level of technician typically has many years of experience and education. We view an A Level Technician as the highest skilled technician in a shop

Pay Range: $28 - $35/hour

Production bonus up to $7.00 an hour from the 1st hour turned

B Level Technician

B Level Technicians are skilled in mechanical repair and, while not their specialty, have some diagnostic skills. B Level Technicians generally have a fair amount of experience and can be trusted to handle most repairs.

Pay Range: $23 - $27/hour

Production bonus up to $7.00 an hour from the 1st hour turned

C Level Technician

C Level Technicians are more of entry level technicians. C Level Technicians' responsibilities typically include basic maintenance, alignments, brake and suspension work, along with other base level repairs.

Pay Range: $18 - $22/hour

Production bonus up to $7.00 an hour from the 1st hour turned

Lube Technician

Lube Technicians are entry level technicians that focus on routine maintenance such as oil changes, changing tires, and inspections.

Pay Range: $16 - $18/hour

Production bonus up to $7.00 an hour from the 1st hour turned

Service Advisor

Service Advisors are primarily customer focused and, as one of the faces of the shop, they are critical in keeping customers happy. Service Advisors are frequently focused on taking customer calls, relaying information to technicians, and selling repair jobs. Both technical and sales experience are helpful for this position.

Pay Range: $40,000 - $125,000/year

Commissions checks are paid once a month and are based on team production with a base salary.

Student Tech / Apprentice

Student technicians work on entry level tasks while completing their school programs.

Pay Range: $16 - $17/hour

entry level position, this normally is a mixture of shop cleaning and light Express work on Saturdays.
Health Insurance

Offered

We are currently with Meritain Health, we have 3 tiers of Insurance.

Dental Insurance

Offered

Coverage is provided by United Concordia, 2 plans to choose from

Vision Insurance

Offered

Vision is through Davis Vision

Retirement Plan

Offered

You are eligible for our 401K plan after 1 year of service.

Sick Leave

Offered

You receive 5 personal days a year starting on the 1st full calendar year.

Vacation

Offered

Vacations are paid. 1st year- 1 week vacation 2nd year- 2 weeks vacation 10 years- 3 weeks vacation

Paid Holidays

Offered

All holidays are paid unless you call out before or after an holiday. You need to have a vacation day available to take off before or after a holiday or the holiday pay is forfeited

ST / LT Disability

Offered

We offer short & long term through Prudential Insurance

Life Insurance

Offered

Prudential

Uniforms

Offered

We provide uniforms through Cintas, and T shirts during the summer.

Other

Offered

Other benefits offered- accidental insurance, legal shield & identity theft for additional charges.
Shop Talk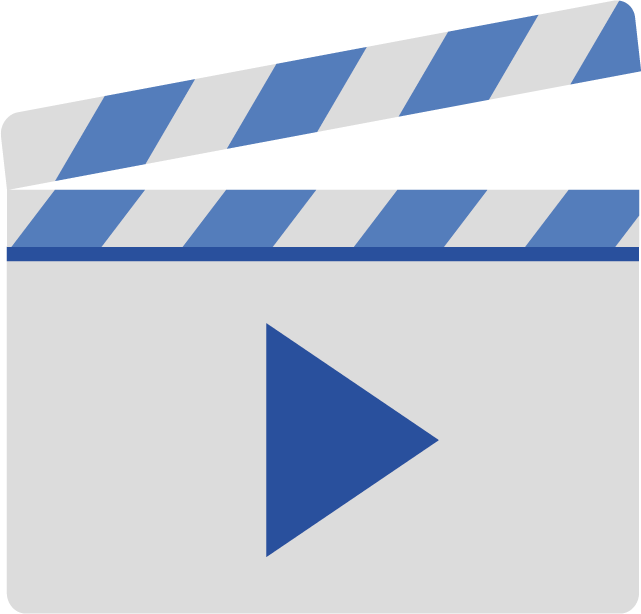 This shop has not yet added any Shop Talk posts.