Under The Hood
Is the shop heated? Air conditioned?

Yes, the shop has both heating and air conditioning. Additionally, the Technician room and waiting/office area are heated and air conditioned.

What is the size of the team I'd be working with?

When full staffed, we have two service writers and five technicians. Also, throughout the year we may have 1-2 high school students gearing up for technical school working as shop porters.

What are the shop hours and what are the shift timeframes?

We work Monday-Friday 8AM-5PM with an hour allotted for lunch.

What tools does the shop provide that are available for all technicians to use?

The shop will provide several different diagnostic tools and specialty tools; timing tools, bushing release, strut tools, fuel pump pullers, etc. to name a few.

What type of break room facility is provided?

Technicians have a room located on the south side of the shop, this comes with a refrigerator and microwave, as well as a separate restroom from the shop area (hand washing room).

How many bays does your shop have?

We have 5 indoor lifts, 1 outdoor lift, and 1 alignment rack.

How many repair orders do you average per month?

The shop typically closes out 175 repair orders per month.

What is your parts ordering process?

For BMW parts, majority of maintenance items (filters, spark plugs, fluids) are kept on hand. We try to keep at least 2-3 oil filters for all the vehicles we work on. Otherwise, we use local dealerships and WorldPac to supply items not on hand.

What is your policy on side work?

Technicians are responsible for keeping their bay's clean and tidy. We ask that the technicians inform the service writers if they are opening the last oil barrel, brake clean, cleaning supply, etc. so that we can always have back ups of these items ready to go.
Do you offer any skills training or continuing education opportunities?

We do not offer any in-house continuing education at this time, but we are more than happy to reimburse our technicians who would like to continue developing their skills. This can include web seminars or in-person seminars, if the technicians choose to attend these types of skills trainings.

Can you describe opportunities for career growth at your business?

We do encourage our technicians to become stronger, more proficient as their careers progress. Although this can look different for each individual, we try to find what helps our technicians succeed further in this career and help them reach their individual goals as much as possible.

Can you describe your performance review process?

After the first couple weeks, and we as well as the technician believe Lindsey Bimmer Service will be a good fit, the technician will receive a 90-day review. From there we will touch base on performance at 6 months, and then again annually as long as the employment continues. In the event there is an issue or significant change in pace that arises, the technicians can also request an earlier performance review.

What type of safety training is required?

OSHA General Industry training and knowledge should be a minimum met by our employees. Awareness of the different fluids and chemicals, hazardous waste and materials, and other on site safety is also required. Most of our employees complete this training prior to arriving at Lindsey Bimmer Service, however if there is lack of knowledge we would have the employees finish a safety training course with OSHA, with reimbursement from Lindsey Bimmer Service once training is completed.

Can you describe how Techs work with and mentor younger techs?

In the event we have a high school student, or technical student working part-time in the Shop Porter position, the technicians will alternate spending time with the student. The students purpose at this time is to observe the repair processes, assist technicians- becoming familiar with different tools and fluids used, and becoming aware of the mundane parts of working inside an automotive shop. Otherwise, most technicians that we will hire for full-time employment should have a minimum of 5-10 years experience working on the vehicles we specialize in.

How does your shop get involved with the local community?

In the past, we have been sponsors or donors in several events in the local community; Cedar Park Rodeo, Leander High School AFJROTC Car Show, Glenn HS FFA, Glenn HS Musical Theatre, and Glenn HS Wrestling, to name a few.

Do you do anything with local high schools or tech schools to encourage more students to enter the profession?

We are always open to having students interested in this field work part-time as Shop Porter to familiarize themselves with the industry.

Where do you see the shop in five years?

We continue to strive towards proficiency, excellence, and growth with each passing year.
Do you have an application form and how long does it typically take to complete?

We do not currently have an application form. We request all applicants have a resume ready for review with relevant knowledge and experience for the position they are applying for.

Do you phone screen applicants before doing in-person interviews?

We have performed phone screen's before, but the in-person interview will always give us a better idea if Lindsey Bimmer Service will be a good fit for both employer and employee.

What do your in-person interviews entail?

We ask for experience, previous employers, reasons for leaving previous employment, strengths and weakness' with the vehicles we specialize, along with other various follow ups questions.

Do you perform background checks, drug screening, or personality tests before hiring an applicant?

We do have an application on Indeed that has a skills assessment for technicians to take. Depending on the resume, we will occasionally reach out to former employers for performance based questions.

Do you perform a skill assessment before hiring an applicant? If yes, what does it entail?

Yes, this is located on Indeed. Various basic maintenance and repairs items are questioned.

After an in-person interview, approximately how long should I expect to wait for a rejection or an offer?

Typically, the job offer or rejection will be sent within 1-2 business days after the in-person interview.

Approximately how long does the full hiring process take from submitting the application to the time of the hiring decision?

We have had employees hired and active in the shop within 1-2 weeks from the resume submission/in-person interview.
Lube Technician

Lube Technicians are entry level technicians that focus on routine maintenance such as oil changes, changing tires, and inspections.

Pay Range: $15 - $20/hour

This position is the base line our of services. Oil and filter changes, brake fluid flushes, and other maintenance items such as air filters and spark plugs need to be mastered before this employee will be moved to more in-depth repairs.

Student Tech / Apprentice

Student technicians work on entry level tasks while completing their school programs.

Pay Range: $7 - $10/hour

Students who are employed as the shop porter will be responsible for observing our trained technicians in their repairs, as well as keeping up with shop maintenance. This position is more-or-less paid for on the job training and familiarizing the next generation of automotive technicians with the in's and out's of the job.

Experienced European Automotive Technician

Pay Range: $71,500 - $115,000/year

This position has a large range because knowledge, experience, proficiency speak very loudly for our trained technicians. We take several items into consideration when offering a position and coming to an agreement on the composition for the work expected. This is tailored to each individual employee and will be discussed at the in-person interview.
Health Insurance

Not Offered

Dental Insurance

Not Offered

Vision Insurance

Not Offered

Retirement Plan

Not Offered

Vacation

Offered

After completing your first 90-days with Lindsey Bimmer Service, Technicians will have 5 days of paid vacation that they can choose to use; after the first full year of employment the technicians will receive another 5 days of paid vacation. After 2 full years of employment, Technicians receive 7 days of paid vacation. Three or more years of employment, but less than five years, technicians will have 10 days of paid vacation. Five years or more of employment, but less than 10 years, technicians will have 15 days of paid vacation.

Paid Holidays

Offered

Technicians will be paid for all federal holidays that the banks are closed. Additionally, if the shop is closed for additional days around holidays (i.e. Black Friday, Christmas Eve, etc..) the technicians will also be compensated.

ST / LT Disability

Not Offered

Life Insurance

Not Offered

Uniforms

Offered

Lindsey Bimmer Service does provide work shirts for technicians who prefer to wear these instead of their own clothes. Technicians can wear items other than the provided work shirts, as long as they are appropriate for the job at hand.
Shop Talk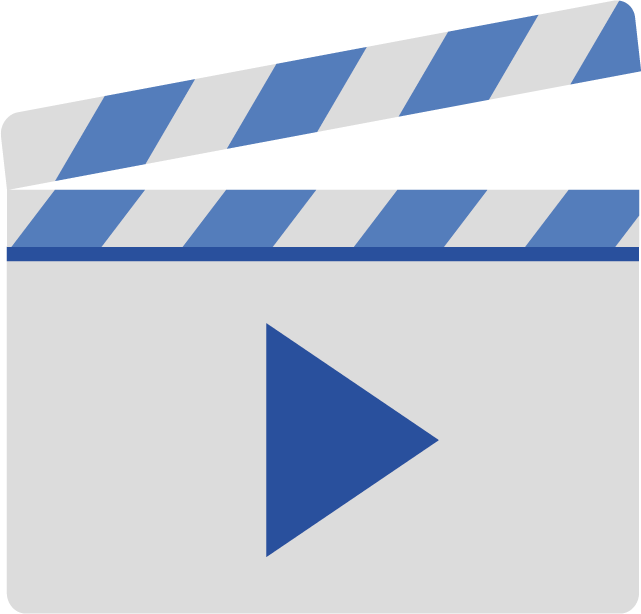 This shop has not yet added any Shop Talk posts.