Under The Hood
Is the shop heated? Air conditioned?

The shop is heated, but not air conditioned. We do have air conditioned break room and office area.

What is the size of the team I'd be working with?

Small. Typically 4-6 people

What are the shop hours and what are the shift timeframes?

It's Monday through Friday (NO WEEKENDS!!!) 7:30 am to 5:30 pm. Technicians will typically work 8:00 am to 5:00 pm. But, hours can be flexible, especially if there's the work.

What tools does the shop provide that are available for all technicians to use?

We provide most to all of the diagnostic equipment (up to date scan tools, computers, lap tops, fuel and ignition testing equipment), maintenance machines (coolant flush, transmission flush, etc) and also some specialty tools required for the more complicated jobs. For the entry level technicians, though we prefer them to have an assortment of tools, we do have a selection of basic tools they can use for oil changes and inspections.

What type of break room facility is provided?

Newly remodeled. Clean and comfortable. Seats 4-5 comfortably. Typically technicians do not take their breaks at the same time, so it's never crowded. There's even a TV!

How many bays does your shop have?

6 bays, 7 lifts. One lube rack, 4 regular service bays, one outside lift, one alignment rack

How many repair orders do you average per month?

As many as we can accommodate. Average is 150-200

What is your parts ordering process?

A verbal/writeen communication from the tech to the service manager or writer. The service manager/writer handles the parts ordering and will deliver parts to the technician.

What is your policy on side work?

Unless it's authorized by the shop, it's company policy that moonlighting is not acceptable. We also will not tolerate using shop time and/or equipment to inspect friends/family of technician's vehicles so they can do the repairs on the side.

Are there any other unique features of the work environment worth noting?

It's a relaxed but fast paced environment. We work within a team to accomplish one goal. There isn't a competition within our group
Do you offer any skills training or continuing education opportunities?

Yes we do. There are several training classes that go on throughout the year that we send techs to free of charge. This includes both skills and equipment training. And compenstated ASE certifications

Can you describe opportunities for career growth at your business?

There's always room for advancement. From going from a shop cleaner to a tech, from an entry level tech to lead tech, from a tech to a service manager. We've had all of it. The limitation is in the technician's ambition.

Can you describe your performance review process?

It's a simple 30 minute sit down, face to face review, where the tech's performance and progress are evaluated. The technician's pay compensation is also discussed at this time.

What type of safety training is required?

We don't mandate safety training. But we do have company policies in place, such as, safety glasses, steel toe boots, ear protection, etc.

Can you describe how Techs work with and mentor younger techs?

It is typically one on one and step by step. We let the younger techs try to figure things out by themselves (trial and error process) when time allows, but there is always someone available with experience to help guide them. We work as a team.

How does your shop get involved with the local community?

We are involved in with many charities, donations and (usually) church organizations. We have done lubeathons for charity in the past. Since COVID-19, we have reached out to the most vulnerable and offered our services that aren't even automotive related, such as, getting the them groceries and supplies.

Do you do anything with local high schools or tech schools to encourage more students to enter the profession?

We try to. We have reached out to the tech schools mostly. High schools, the interest and programs seem like they're diminishing in this area.

Where do you see the shop in five years?

As strong as it ever was. New upgrades, new equipment, new technology and ways of progressing into the future.

Is there anything else you'd like to mention about career development and community?

We have been serving this community (and their vehicles) for the past 30 years. Our goal is to keep doing it for the next 30 years.
Do you have an application form and how long does it typically take to complete?

Yes we do. Typically about 15 minutes. It's a standard employment application. We offer an online application, but may request a resume along with it as the online may not be as thorough as a paper copy.

Do you phone screen applicants before doing in-person interviews?

Sometimes. If there is a candidate that has an application or resume that stands out, we may call them ahead of scheduling a face to face interview.

What do your in-person interviews entail?

We want to know about your work experience, skills and qualifications. We want to know about you as a person because you'll be working with a small group of people that we call a team. We also want to know strengths and weaknesses as that helps us to know where to fit you in the shop and what to expect from you.

Do you perform background checks, drug screening, or personality tests before hiring an applicant?

Typically no. We have and reserve the right to. If a technician gets injured on the job that requires a hospital/emergency room visit, then we will require a drug test at that time.

Do you perform a skill assessment before hiring an applicant? If yes, what does it entail?

No we don't. We will question a technician on his/her abilities and knowledge, but we have a 30 day probation period after the person gets hired so we can evaluate their performance.

After an in-person interview, approximately how long should I expect to wait for a rejection or an offer?

Typically within a day or so. Sometimes the right candidate will be hired on the spot.

Approximately how long does the full hiring process take from submitting the application to the time of the hiring decision?

As quickly as we can make it. It takes some review and multiple party decision making, but as a small company there's no HR to have to go through.

Is there anything else you'd like to mention about your hiring process?

We don't do anything off the wall. We keep things casual and simple.
A Level Technician

A Level Technicians are highly skilled technicians that have strengths in their diagnostic and mechanical ability. This level of technician typically has many years of experience and education. We view an A Level Technician as the highest skilled technician in a shop

Pay Range: $45,000 - $62,500/year

($21.63 - $30.05/hr)

We pay straight hourly, no flat rate. Bonuses available. Pay range can vary and is all depending on tech's skills and qualifications

B Level Technician

B Level Technicians are skilled in mechanical repair and, while not their specialty, have some diagnostic skills. B Level Technicians generally have a fair amount of experience and can be trusted to handle most repairs.

Pay Range: $40,000 - $50,000/year

($19.23 - $24.04/hr)

We pay straight hourly, no flat rate. Bonuses available. Pay range can vary and is all depending on tech's skills and qualifications

C Level Technician

C Level Technicians are more of entry level technicians. C Level Technicians' responsibilities typically include basic maintenance, alignments, brake and suspension work, along with other base level repairs.

Pay Range: $35,000 - $45,000/year

($16.83 - $21.63/hr)

We pay straight hourly, no flat rate. Bonuses available. Pay range can vary and is all depending on tech's skills and qualifications

Lube Technician

Lube Technicians are entry level technicians that focus on routine maintenance such as oil changes, changing tires, and inspections.

Pay Range: $30,000 - $40,000/year

($14.42 - $19.23/hr)

Pay rate for the lube tech will vary. Lube techs will be doing a good majority of inspections and good inspections lead to more shop productivity which lead to more pay. Lube technicians have the most room for advancement per their own ambition, dedication and willingness to learn.

Student Tech / Apprentice

Student technicians work on entry level tasks while completing their school programs.

Pay Range: $13 - $15/hour
Health Insurance

Offered

We have one of the best health insurance programs offered by anyone in the area. 80%/20%, with around $1,500 deductible for a single plan. Our insurance does have family plans available as well and more details for that upon request.

Dental Insurance

Not Offered

Vision Insurance

Not Offered

Retirement Plan

Offered

We offer an employer matched (up to 3%) IRA. Employees are free to put in any amount they choose.

Sick Leave

Not Offered

Accrued over time

Vacation

Offered

Paid vacation. This starts at 1 paid week after 1 year of employment.

Paid Holidays

Offered

Any holidays that land on a normal work day are paid (Christmas, New Years, Memorial Day, Fourth of July, Labor Day, Thanksgiving, etc. Days that are NOT paid would be any additional day off following a holiday, such as 'Black Friday'.

ST / LT Disability

Offered

As part of our health insurance program

Life Insurance

Offered

We do have a flexible life insurance benefit offered. More details on that upon request

Uniforms

Offered

Uniforms, jackets and hats provided, along with shop rags, floor mats and fender covers

Other

Offered

Only working Monday - Friday until 5:00 PM. NO NIGHTS OR WEEKENDS. For the techs that want additional, we have a tow business as well where there's opportunity for additional work/pay.
Shop Talk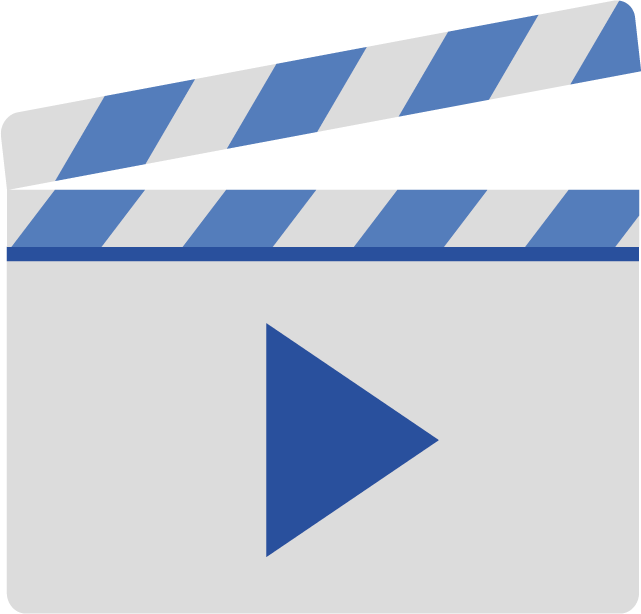 This shop has not yet added any Shop Talk posts.