Under The Hood
Is the shop heated? Air conditioned?

Our current shop is not heated or air conditioned. It is outside and we provide swamp coolers. We are building a new state of the art shop that we expect to be in by first quarter 2024. It is enclosed with central air.

What is the size of the team I'd be working with?

We presently have 4 main shop techs, 1 recon tech and 2 apprentices

What are the shop hours and what are the shift timeframes?

The shop hours are M-F 7-6. I have techs that work 6:30-3:30 and 8:00-5:00 we are flexible with that.

What tools does the shop provide that are available for all technicians to use?

We provide the Mopar repair specific specialty tools, Diagnostic pod and access to the Wi-tech system that is Chrysler diagnostic tool. The technician must have their own tools.

What type of break room facility is provided?

We have 2 rooms that are break rooms with a microwave and there are refrigerators through the shop. We provide water and Gatorade to the techs.

How many bays does your shop have?

How many repair orders do you average per month?

We average 700 -800 but are actively growing that number

What is your parts ordering process?

Right now the techs put in parts requests through CDK. We are transitioning to using Wi-Advisor which is Chryslers service drive tool. It incorporates the write up, parts quotes, sending estimates to the customer as well as ordering parts.

What is your policy on side work?

We do not allow side work. A tech can bring their vehicle in and have it written up to work on it after hours or on Saturday if they are not scheduled.

Are there any other unique features of the work environment worth noting?

We are in a small town and have a great group of people working here. It is very family oriented.
Do you offer any skills training or continuing education opportunities?

College and Trade School tuition reimbursement Tool reimbursement Self-growth book/audio reimbursement Factory training both online and in-person In-house technician development training program

Can you describe opportunities for career growth at your business?

Can you describe your performance review process?

We continuously work with you on monitoring and growing your skill set with monthly updates and annual reviews.

What type of safety training is required?

We ensure compliance with all OSHA safety requirements through online training and in-person training.

Can you describe how Techs work with and mentor younger techs?

Younger techs can shadow more experienced techs through our mentorship program. During this program, younger techs will assist the experienced techs with repairs. All necessary tools will be provided to younger techs so they can reach their full potential.

How does your shop get involved with the local community?

We perform various charities and fundraisers for the community

Do you do anything with local high schools or tech schools to encourage more students to enter the profession?

Yes, we visit local high/tech school career fairs and provide students with the necessary resources

Where do you see the shop in five years?

As mentioned in other areas, we will be opening our brand new stores in the early part of 2024. These new shops will have the latest technology for technicians to complete repairs with ease and comfort. This growth allows more flexibility in shifts and available shop hours. The area of advanced EV Technology will continue to provide more growth for our technicians and our dealership.

Is there anything else you'd like to mention about career development and community?

Our In-house technician development training program is an excellent opportunity for younger techs to learn and grow by providing the necessary tools and expertise to get them there.
Do you have an application form and how long does it typically take to complete?

Yes. It typically takes 5-10 minutes.

Do you phone screen applicants before doing in-person interviews?

What do your in-person interviews entail?

During the in-person interview, you will meet with the hiring manager to discuss your background and the position you applied for and answer any questions you may have.

Do you perform background checks, drug screening, or personality tests before hiring an applicant?

Yes. Each applicant who is offered a position must pass a background check, drug screening, and complete our personality assessment.

Do you perform a skill assessment before hiring an applicant? If yes, what does it entail?

Yes. During the interview process, we administer a skill assessment called Prevue.

After an in-person interview, approximately how long should I expect to wait for a rejection or an offer?

We aim to offer or reject an applicant within 24-48 hours of when the applicant completes all of the required assessments and interviews.

Approximately how long does the full hiring process take from submitting the application to the time of the hiring decision?

We are fast to get you in the shop so depending on completion of required screenings it will take approximately 1 week.

Is there anything else you'd like to mention about your hiring process?

We would love to get you in the shop for a tour and spend a few hours seeing our we do business and having lunch. We also encourage you to meet the team you are going to be working with each day.
A Level Technician

A Level Technicians are highly skilled technicians that have strengths in their diagnostic and mechanical ability. This level of technician typically has many years of experience and education. We view an A Level Technician as the highest skilled technician in a shop

Pay Range: $70,000 - $100,000/year

Flat rate plus incentives, including year-end technician loyalty bonus.

B Level Technician

B Level Technicians are skilled in mechanical repair and, while not their specialty, have some diagnostic skills. B Level Technicians generally have a fair amount of experience and can be trusted to handle most repairs.

Pay Range: $50,000 - $75,000/year

Flat rate plus incentives, including year-end technician loyalty bonus.

C Level Technician

C Level Technicians are more of entry level technicians. C Level Technicians' responsibilities typically include basic maintenance, alignments, brake and suspension work, along with other base level repairs.

Pay Range: $32,000 - $45,000/year

Flat rate plus incentives, including year-end technician loyalty bonus.

Lube Technician

Lube Technicians are entry level technicians that focus on routine maintenance such as oil changes, changing tires, and inspections.

Pay Range: $30,000 - $38,000/year

Flat rate plus incentives, including year-end technician loyalty bonus.

Service Advisor

Service Advisors are primarily customer focused and, as one of the faces of the shop, they are critical in keeping customers happy. Service Advisors are frequently focused on taking customer calls, relaying information to technicians, and selling repair jobs. Both technical and sales experience are helpful for this position.

Pay Range: $50,000 - $120,000/year

Commission plus incentives
Health Insurance

Offered

UMR Health Plans offer our employees many options including traditional health plans and high deductible health plans. Depending on your plan choice, we offer a 125k Flexible Spending Account or a Health Saving Account with company contribution.

Dental Insurance

Offered

Dental Select provides employees two options for dental coverage including orthodontia.

Vision Insurance

Offered

Davis Vision ensures our employees have great access to vision care, glasses and contacts.

Retirement Plan

Offered

Fidelity Investments provides our employees a great lineup of investment options and retirement planning services to help our employees plan for the future. Employees are eligible after only 30 days of employment and we offer a dealership match on contributions.

Sick Leave

Offered

Paid sick leave

Vacation

Offered

Paid vacation leave. Paid time off accumulates from Day 1

Paid Holidays

Offered

Paid holiday leave.

ST / LT Disability

Offered

Supplemental insurance plans available for accident coverage, disability, life insurance and more.

Life Insurance

Offered

Company paid life insurance

Other

Offered

Closed Sunday Great discounts on vehicle purchases Discounts on parts and accessories Discounts on service and body shop labor Referral bonuses for vehicle purchases Year-end bonus programs Mentor/Mentee pay plans available Input on Future Training Programs Tool assistance program
50/50 Question of the Month
Answer a poll question for a chance to win $500 plus $500 for a local High School.
Shop Talk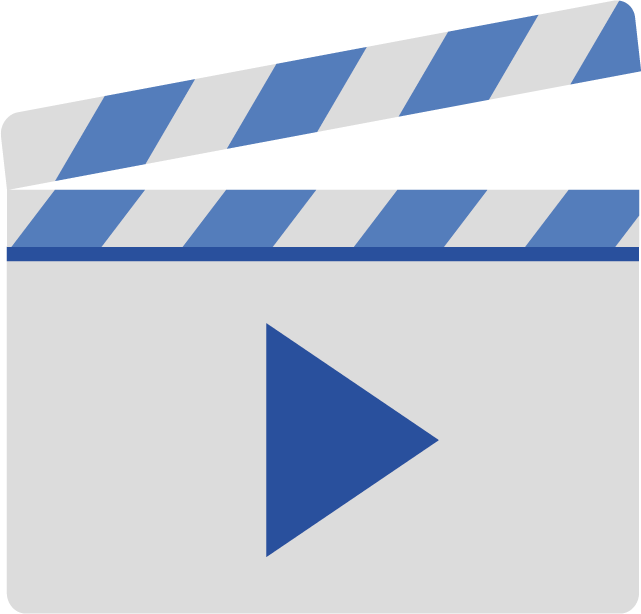 This shop has not yet added any Shop Talk posts.