Under The Hood
Is the shop heated? Air conditioned?

Our shop is heated and air-conditioned.

What is the size of the team I'd be working with?

We are a medium size shop with about 20 employees between our service and parts departments.

What are the shop hours and what are the shift timeframes?

Our technicians typically work 7am-4pm with a monthly Saturday rotation. On Saturdays, the hours are 8am-2pm.

What tools does the shop provide that are available for all technicians to use?

We have all of the latest GM specialty tools available for any technician to use.

What type of break room facility is provided?

Our break room is spacious with ample seating and a kitchenette. It is centrally located within the shop.

How many bays does your shop have?

We have 23 bays. Our technicians typically have 2 bays to work between.

How many repair orders do you average per month?

We average 1100 repair orders/month.

What is your parts ordering process?

Our technicians use an electronic multi point inspection system which allows communication between parts, service advisors and our customers.

What is your policy on side work?

During their non-work time, we allow our technicians to work on their personal or immediate family member's vehicles in the shop.

Are there any other unique features of the work environment worth noting?

EV equipment including chargers are in place. Newly installed John Bean (Snap-on) alignment machine.
Do you offer any skills training or continuing education opportunities?

Can you describe opportunities for career growth at your business?

Our company operates 7 locations throughout the York and Hanover area allowing our employees opportunities for growth and development that smaller organizations may not offer. We strongly support promoting from within.

Can you describe your performance review process?

We have a formal review process annually for all employees. New employees have a less formal review between 60-90 days.

What type of safety training is required?

Paid safety training is required to meet OSHA and insurance guidelines. Training requirements vary by position and are typically completed on an annual basis.

Can you describe how Techs work with and mentor younger techs?

Apprentice/student techs are partnered with an experienced mentor..

How does your shop get involved with the local community?

Our company--Jack Giambalvo Motor Company-- offers support and sponsorship to many non-profit agencies and schools throughout our community.

Do you do anything with local high schools or tech schools to encourage more students to enter the profession?

We partner with local high schools for career days and other events to promote careers in the automotive industry. Our service manager is on the board for Harrisburg Area Community College and York Country School of Technology's automotive education programs.

Where do you see the shop in five years?

We will continue to grow to stay on the leading edge of automotive technology and EV readiness.
Do you have an application form and how long does it typically take to complete?

We have an online application that takes 10-20 minutes to complete.

Do you phone screen applicants before doing in-person interviews?

Our service manager contacts all applicants for an initial phone screen prior to an in- person interview.

What do your in-person interviews entail?

Normal interview questions, tour of the facilities, opportunities to meet the team and ask questions of potential peers.

Do you perform background checks, drug screening, or personality tests before hiring an applicant?

Yes, drug testing, criminal record check and driving history check.

Do you perform a skill assessment before hiring an applicant? If yes, what does it entail?

No. Our service manager asks interview questions to gauge the skills of applicants.

After an in-person interview, approximately how long should I expect to wait for a rejection or an offer?

Approximately how long does the full hiring process take from submitting the application to the time of the hiring decision?
A Level Technician

A Level Technicians are highly skilled technicians that have strengths in their diagnostic and mechanical ability. This level of technician typically has many years of experience and education. We view an A Level Technician as the highest skilled technician in a shop

Pay Range: $27 - $32/hour

Flat Rate hours with productivity bonus

B Level Technician

B Level Technicians are skilled in mechanical repair and, while not their specialty, have some diagnostic skills. B Level Technicians generally have a fair amount of experience and can be trusted to handle most repairs.

Pay Range: $21 - $26/hour

Flat Rate hours with productivity bonus

C Level Technician

C Level Technicians are more of entry level technicians. C Level Technicians' responsibilities typically include basic maintenance, alignments, brake and suspension work, along with other base level repairs.

Pay Range: $16 - $20/hour

Lube Technician

Lube Technicians are entry level technicians that focus on routine maintenance such as oil changes, changing tires, and inspections.

Pay Range: $14 - $15/hour

Student Tech / Apprentice

Student technicians work on entry level tasks while completing their school programs.

Pay Range: $13 - $15/hour
Health Insurance

Offered

Health insurance is offered through Capital Blue Cross. We have a Qualified High deductible plan as well as a standard PPO option available to employees.

Dental Insurance

Offered

Offered for employees and dependents through United Concordia

Vision Insurance

Offered

Offered to employees and dependents through Davis Vision.

Retirement Plan

Offered

After one year of service, we offer employees the option to participate in a 401K plan. Pre-tax and Roth contributions are both available. The company matches 50% for the first 4% and employee contributes.

Sick Leave

Offered

Incorporated with Vacation time into a flexible PTO plan. Employees earn between 12-24 days/year based on their service time.

Vacation

Offered

Incorporated with Vacation time into a flexible PTO plan. Employees earn between 12-24 days/year based on their service time.

Paid Holidays

Offered

We offer 6 paid holidays--New Years Day, Memorial Day, July 4th, Labor Day, Thanksgiving and Christmas.

ST / LT Disability

Offered

Short and long term disability are provided at no cost to the employee after one year of FT service.

Life Insurance

Offered

Life insurance in the amount of $25,000 is provided after 1 year of full time service at no cost to the employee.

Uniforms

Offered

Uniforms are provided at no-cost to the employee.

Other

Offered

Employee discounts, Health savings Account, Employee Assistance Program, Profit Sharing program.
Shop Talk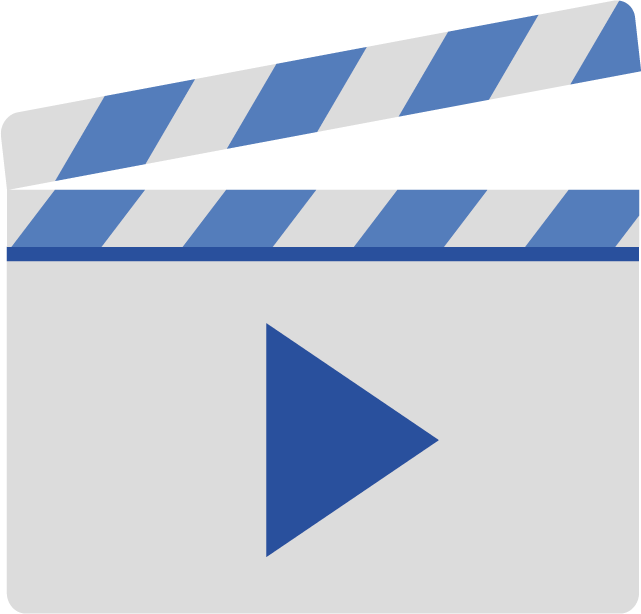 This shop has not yet added any Shop Talk posts.