Under The Hood
Is the shop heated? Air conditioned?

The shop is heated but is not air conditioned.

What is the size of the team I'd be working with?

there are 12 technicians.

What are the shop hours and what are the shift timeframes?

Shop hours are Monday thru Friday (7am-7pm) Saturday (8am-1pm)

What tools does the shop provide that are available for all technicians to use?

There are shop tools available for all technicians.

What type of break room facility is provided?

There is a body shop team member break room.

How many bays does your shop have?

The shop 25 flat stalls and two frame machines.

How many repair orders do you average per month?

500 repair orders a month

What is your parts ordering process?

All parts are ordered through the wholesale parts team located in the same building.

What is your policy on side work?

Side work can be performed after business hours and with a repair order on the vehicle.
Do you offer any skills training or continuing education opportunities?

Huffines conducts on-the-job training, in-house classroom training, access to the online manufacturer and ASE certification courses, and supports career development using external training facilitation.

Can you describe opportunities for career growth at your business?

Entry-level positions in the service department are in Express Lube. The typical entry-level technician will spend the following amount of time at each level before promoting: - Lube Tech (6 months to 1.5years) - Level II Tech (1 to 2 years) - Main Line Tech (2 to 4 years) - Master Certified Tech (4+ years)

Can you describe your performance review process?

Service Technicians at every level are reviewed for performance on a quarterly basis.

What type of safety training is required?

All safety training is administered by KPA.

Can you describe how Techs work with and mentor younger techs?

Huffines promotes Level II Technicians into an apprenticeship program, in which; up-and-coming technicians are mentored by a senior and/or master-certified technician.

How does your shop get involved with the local community?

Huffines has a rich history of providing financial and physical donations to charitable causes around the Dallas metroplex. Huffines encourages all team members to get involved in the local community.

Do you do anything with local high schools or tech schools to encourage more students to enter the profession?

Huffines frequently attends career fairs, job fairs, special interest events, and speaking engagements at the local secondary and post-secondary programs to continually cultivate relationships and promote the automotive service industry career path.

Where do you see the shop in five years?

Huffines service shops have provided premium service, maintenance, and repairs to North Texan's automobiles for many years. Our goal is to continually grow the business. Other than that, we don't see a significant change in the next five years.
Do you have an application form and how long does it typically take to complete?

Huffines has a standard application form. Typically, most candidates will complete the application in 15 minutes or less.

Do you phone screen applicants before doing in-person interviews?

Phone screening is not a standard practice. However, Huffines hiring managers typically have a brief phone conversation with candidates before scheduling in-person interviews.

What do your in-person interviews entail?

In-person interviews will consist of face-to-face interviews with pertinent shop team members including: - Service Drive Manager - Service Director - Shop Foreman - Fixed Operation Corporate Staff - General Manager - Recruiting Director

Do you perform background checks, drug screening, or personality tests before hiring an applicant?

Huffines performs pre-employment drug and background screening for all positions.

Do you perform a skill assessment before hiring an applicant? If yes, what does it entail?

Skills assessments are not part of the standard hiring process.

After an in-person interview, approximately how long should I expect to wait for a rejection or an offer?

Most applicants will receive a status update on their candidacy within 3 business days of interviewing.

Approximately how long does the full hiring process take from submitting the application to the time of the hiring decision?

The Huffines hiring process takes approximately 7-10 business days from the point an application is submitted to the time offers of employment are extended.
Collision Technician - A Level

Pay Range: $22 - $25/hour

- Huffines Collision Technicians are paid weekly.

Collision Painter

Pay Range: $22 - $25/hour

- Huffines Collision painters are paid weekly.

Collision Prepper

Pay Range: $17 - $20/hour

-Huffines Collision Paint prepper are paid weekly.

Certified Automotive Technician (Heavy Line)

Pay Range: $30 - $45/hour

- Certified Technicians are paid weekly. - Earnings are not capped. - Top performers are earning $140k/yr and more!

Main Line Service Technician

Pay Range: $23 - $30/hour

- Huffines Certified Technicians are paid weekly. - Earnings are not capped. - Heavy volume shop with an opportunity to maximize hours.

Level II Technician

Pay Range: $19 - $23/hour

- Huffines Level II Technicians are paid weekly. - Flag hour earnings are not capped. - Hybrid pay structures are sometimes utilized (if eligible). - Combination of flagged work wages and guaranteed hourly. - Typically reserved for the Huffines Main Line Apprenticeship.

Express Service Technician

Pay Range: $16 - $19/hour

- Huffines Express Service Technicians are paid weekly. - Performance evaluations for hourly rate increases are every 90 days.
Health Insurance

Offered

Huffines offers both a co-pay plan and an H.S.A. option for medical coverage. With the H.S.A. option, you can request to create a separate H.S.A. account and contribute funds to it from every paycheck. The H.S.A. spending account can only be used for medical purposes such as glasses, dental work, prescriptions, medical tests, and even long-term care.

Dental Insurance

Offered

Huffines offers a Dental HMO option and a PPO option. The PPO option allows you to choose your own dentist but has a cap of $1,000 per year for services. The DHMO option requires that you visit a dentist within the network but does not have an annual cap.

Vision Insurance

Offered

Huffines offers vision coverage with a small co-pay for the eye exam, a frame allowance of $130 after a $25 co-pay, and discounts on lenses. Exams and lenses are covered every 12 months and frames are covered every 24 months.

Retirement Plan

Offered

Eligibility is after one year of employment with enrollments on January 1 and July 1. Must be 21 to participate. Huffines offers a once-per-year match of the previous year's contributions.

Vacation

Offered

PTO accrues at 6.67 hours per month (80 hours per year), beginning in the first month of employment. After 4 years of employment, it increases to 10 hours per month., or 120 hours per year.

Paid Holidays

Offered

Huffines has 5 paid holidays: New Year's Day, July 4, Labor Day, Thanksgiving, and Christmas.

ST / LT Disability

Offered

Huffines offers both short-term and long-term disability.

Life Insurance

Offered

Huffines offers a company-paid $10,000 basic term life policy to all full-time employees. Full-time employees can also purchase up to $100,000 in term life coverage within their first 90 days with guaranteed insurability, meaning no health questions are asked.

Uniforms

Offered

Uniforms are provided for all Huffines shop technicians
Shop Talk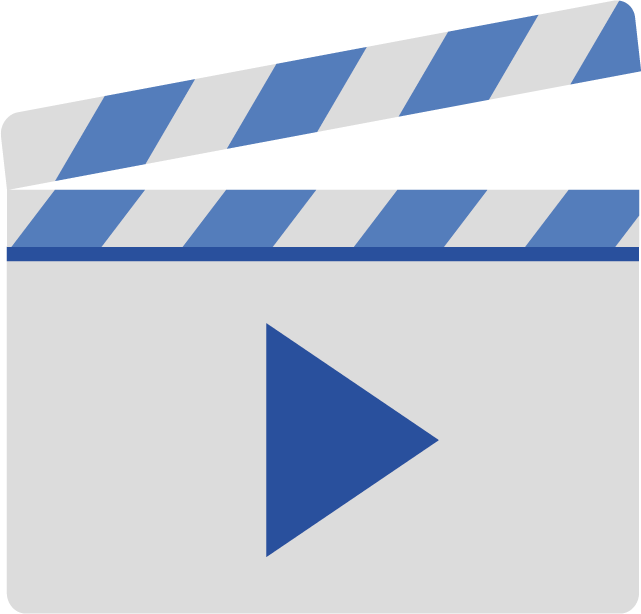 This shop has not yet added any Shop Talk posts.