Under The Hood
Is the shop heated? Air conditioned?

The shop is heated and well ventilated in the summer months

What is the size of the team I'd be working with?

We have 3 Service Advisors working with 8 Technicians and a shop helper. There are 2-3 other support staff that help keep the team moving at full production.

What are the shop hours and what are the shift timeframes?

We are open Monday-Friday 8am-5pm. All staff are on the same schedule of work during the open hours.

What tools does the shop provide that are available for all technicians to use?

We provide a wide array of specialty and diagnostic tools for our technicians. Specifically we have GM, Ford and Chrysler OE diagnostic equipment and programming capability. We have 12 lifts that are maintained for safety and reliability and a full alignment system for both heavy duty and light duty vehicles.

What type of break room facility is provided?

A designated climate controlled break room is provided for all employees

How many bays does your shop have?

How many repair orders do you average per month?

What is your parts ordering process?

We follow a detailed ordering process with our vendors using electronic ordering methods that alerts the parts vendors as soon as the orders are placed and then provides feedback as to when those parts will arrive at our shop

What is your policy on side work?

Techs may use the shop for work on their vehicle or their immediate family's vehicle. All other situations will need discussed with management

Are there any other unique features of the work environment worth noting?

The shop culture fosters growth. Training is provided and required in all positions within the company. Teamwork is expected as its imperative to promote and elevate the shop.
Do you offer any skills training or continuing education opportunities?

Yes, in fact employees are required to attend 30 hours of training annually.

Can you describe opportunities for career growth at your business?

As a technician or front office personnel we are open to hiring with little to no experience and providing training to allow you to grow into a A level technician or senior service advisor. Additionally, we are a multi-shop company so there are store manager positions the advance into as well.

Can you describe your performance review process?

Once per year (at a minimum) we have the team member fill out a review form where they will give a self assessment of their performance and answer some open questions about the business and culture. The supervisor then meets with the team member and they review the form and questions. An action plan is then developed for the following 12 months.

What type of safety training is required?

LIft safety, basic first aid.

Can you describe how Techs work with and mentor younger techs?

For the techs being hired to enter our apprenticeship program there is a 10 stage structure that identifies exactly how involved the mentor is with the tech during their progression. For those techs not in the apprentice program but need mentorship in an area of their job a plan for assistance with a mentor tech is developed for that situation that will identify a timeline of assistance from a senior tech with the intent that the tech seeking training is fully trained by the end of the identified time.

How does your shop get involved with the local community?

We support several events in our community by financial sponsorship or volunteer help. Out biggest community impact comes once per year when we give away a vehicle to someone in the community who is in need of transportation.

Do you do anything with local high schools or tech schools to encourage more students to enter the profession?

We constantly communicate with the instructors of these departments to alert them of career opportunities or intern opportunities that we have in our shop.

Where do you see the shop in five years?

Our shop will continue to grow at a steady and controlled rate with a heavy focus on emerging technology including hybrid and EV as well as ADAS systems that will continue to develop in the driverless vehicle space.
Do you have an application form and how long does it typically take to complete?

Yes, it takes approximately 15 minutes to complete depending on the number of workplaces in your work history.

Do you phone screen applicants before doing in-person interviews?

Yes, we do a short 5-10 minute phone interview

What do your in-person interviews entail?

We start with a 'getting to know you' segment. Move to asking questions about technical capabilities related to the job you are applying for. Followed by discussion around values and character as it relates to the job you are applying for. Finally, we finish with asking the applicant what they are looking for in the job and any other questions they have for us.

Do you perform background checks, drug screening, or personality tests before hiring an applicant?

We do perform background checks and perform a personality test for most positions that we are hiring for.

Do you perform a skill assessment before hiring an applicant? If yes, what does it entail?

We do sometimes offer a skill assessment test if we are unable to assess skill level through the interview or work history provided.

After an in-person interview, approximately how long should I expect to wait for a rejection or an offer?

Typically we make those decision in 7-14 days

Approximately how long does the full hiring process take from submitting the application to the time of the hiring decision?

The process can take up to 3 weeks

Is there anything else you'd like to mention about your hiring process?

For most positions we do like to have at least one interview that includes the spouse or significant other.
A Level Technician

A Level Technicians are highly skilled technicians that have strengths in their diagnostic and mechanical ability. This level of technician typically has many years of experience and education. We view an A Level Technician as the highest skilled technician in a shop

Pay Range: $60,000 - $80,000/year

Hybrid pay plan that offers the technician the best of both worlds. A baseline guarantee with a bonus structure that compensates for productivity.

B Level Technician

B Level Technicians are skilled in mechanical repair and, while not their specialty, have some diagnostic skills. B Level Technicians generally have a fair amount of experience and can be trusted to handle most repairs.

Pay Range: $45,000 - $60,000/year

Hybrid pay plan that offers the technician the best of both worlds. A baseline guarantee with a bonus structure that compensates for productivity.

Lube Technician

Lube Technicians are entry level technicians that focus on routine maintenance such as oil changes, changing tires, and inspections.

Pay Range: $35,000 - $45,000/year

Pay plan that provides a fair base pay with a bonus structure that allows for more earnings as the capability to do more technical jobs improves.

Service Advisor

Service Advisors are primarily customer focused and, as one of the faces of the shop, they are critical in keeping customers happy. Service Advisors are frequently focused on taking customer calls, relaying information to technicians, and selling repair jobs. Both technical and sales experience are helpful for this position.

Pay Range: $60,000 - $80,000/year

Pay plan that offers the Advisor a weekly draw with a bonus structure that compensates for hard work and exceptional customer service
Health Insurance

Offered

We do offer a Health Insurance plan and pay a portion of the monthly premium for the employee. Spouses and family members can be added to the plan at the expense of the employee.

Dental Insurance

Offered

We do offer a Dental Insurance plan and pay a portion of the monthly premium for the employee. Spouses and family members can be added to the plan at the expense of the employee.

Vision Insurance

Offered

We do offer a Vision Insurance plan and pay a portion of the monthly premium for the employee. Spouses and family members can be added to the plan at the expense of the employee.

Retirement Plan

Not Offered

Sick Leave

Offered

We currently offer a Simple IRA plan for the employee where 2% of the employees wages are contributed by the company regardless if the employee contributes anything,

Vacation

Offered

Vacation days are offered and additional vacation days are earned based on time of employment.

Paid Holidays

Offered

We provide each team member with 7 paid holidays: New years day, Memorial day, Independence day, Labor day, Thanksgiving, Christmas and the member's birthday.

ST / LT Disability

Not Offered

Life Insurance

Not Offered
Shop Talk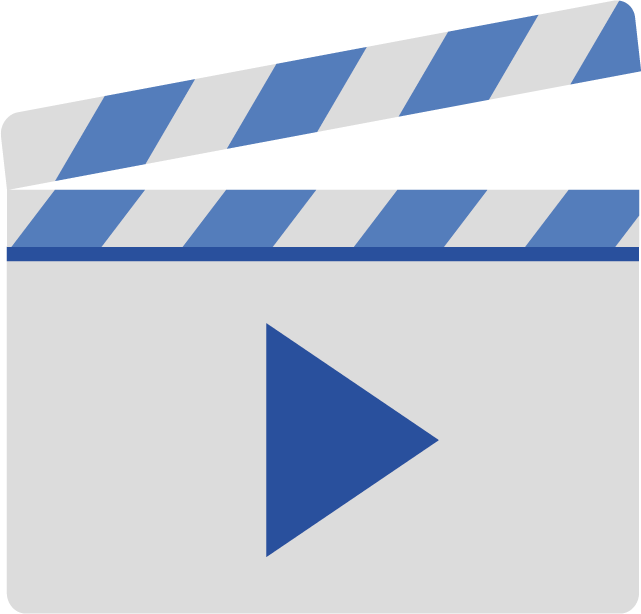 This shop has not yet added any Shop Talk posts.