Under The Hood
Is the shop heated? Air conditioned?

We are an outside shop but do have fans, and shading that drops down during the summer.

What is the size of the team I'd be working with?

Approx. 24 Techs, 6 Advisors and an Express Advisor.

What are the shop hours and what are the shift timeframes?

Monday-Friday 7:00am - 6:00pm Saturday 7:00am - 4:00pm

What tools does the shop provide that are available for all technicians to use?

We have Specialty tools for all departments as well as flush machines.

What type of break room facility is provided?

Break room includes refrigerator, microwave, Direct TV, tables.

How many bays does your shop have?

How many repair orders do you average per month?

On average we run about 65+ cars a day

What is your parts ordering process?

Send in a PNA to parts, then bring that PNA to the advisors and go over repairs needed. The advisor will run the repairs for coverage and if not under warranty will sell the job and then order the parts for the technician.

What is your policy on side work?

Side work is not authorized on company property

Are there any other unique features of the work environment worth noting?

Great group of guys that work well together.
Do you offer any skills training or continuing education opportunities?

We offer training in various ways. We offer both on the job training, while working along side one of highly trained technicians as well as formal training through our factory training programs. The factory training programs are both online and in the classroom to help you stay up to dat with the newest technology that Ford motor company offers. We are also involved in Ford programs such as the Asset and Veteran Programs. Drive your passion and make it a career with the ASSET program. ASSET is the only program with a paid internship allowing you to earn while you learn. Students alternate for six to eight weeks in the classroom and six to eight weeks with their sponsoring Ford or Lincoln dealer over a two year period. At the end of the two years, they earn an Associate's Degree and valuable in dealer experience. The Ford Veteran Careers Program is a 24-month U.S. Department of Labor and GI Bill® approved registered apprenticeship. Every hired candidate will begin their new Ford Technician career with full-time employment at a participating dealership. Once on board at the dealership, the candidate will complete 8 weeks of eLearning and practical exercises prior to attending a 4 week intensive Instructor Led Course at a Ford Service Training Center. Once the training is complete the candidate's learning will continue with selected activities and on the job training at the dealership. Successful participants will become a certified Ford Chassis Technician.

Can you describe opportunities for career growth at your business?

We offer our technicians a change to grow and develop their careers within our organization. With multiple locations and brands their is always room to grow for those that want to advance. We believe in devolving from with in our company is the best way to keep our company values.

Can you describe your performance review process?

We perform an annual evaluation to develope and create road maps to make our employees as successful as possible.

What type of safety training is required?

Safety training is conducted monthly to ensure the highest safety for our staff and customers.

Can you describe how Techs work with and mentor younger techs?

We have a good group of guys that help their peers as a team. The mentorship program that we use allows less skilled techs to work alongside some of the most knowledgeable techs in the industry getting first hand experience as they grow.

How does your shop get involved with the local community?

We are involved in a variety of events with in the community from cars and coffee and sponsoring different events that help attract people to the area.

Do you do anything with local high schools or tech schools to encourage more students to enter the profession?

We are currently working with local high schools, local colleges and UTI to help attract the best of our local young talent to join our team.

Where do you see the shop in five years?

We are constantly growing, we strive to be the leading dealership in the San Diego County area.
Do you have an application form and how long does it typically take to complete?

Yes, the application form typically takes about 20 mins to fill out

Do you phone screen applicants before doing in-person interviews?

This is something that can occur depending on the position that you are looking for, and the availability of the candidate.

What do your in-person interviews entail?

In person interview are with the Service Manager talk about your goals as a technician, how not only you can be an effective member of our team but how we can help you reach your career goals.

Do you perform background checks, drug screening, or personality tests before hiring an applicant?

Yes, we are a drug free employer and we do conduct background screenings.

Do you perform a skill assessment before hiring an applicant? If yes, what does it entail?

No, but we will inquire about your technical skills.

After an in-person interview, approximately how long should I expect to wait for a rejection or an offer?

Approximately how long does the full hiring process take from submitting the application to the time of the hiring decision?

Approximately 1 weeks depending on the background screening
Lube Technician

Lube Technicians are entry level technicians that focus on routine maintenance such as oil changes, changing tires, and inspections.

Pay Range: $36,500 - $60,000/year

Express Technician, perform basic maintenance, tire installs/repairs, flushes for recommend maint intervals.

Service Advisor

Service Advisors are primarily customer focused and, as one of the faces of the shop, they are critical in keeping customers happy. Service Advisors are frequently focused on taking customer calls, relaying information to technicians, and selling repair jobs. Both technical and sales experience are helpful for this position.

Pay Range: $70,000 - $120,000/year

A Service Advisor, or Automotive Service Advisor, is responsible for communicating with customers about their vehicle repair needs and relaying information to the Service Technicians. Their duties include greeting customers and helping them determine repairs and relevant costs, maintaining up-to-date knowledge about their employer's range of services and contacting customers to update them about their vehicle's repair status.

Service Manager

Service Managers are responsible for management and overall health of the shop. Service Managers are typically focused on running an efficient shop that meets their financial goals. Other responsibilities can include staffing, performance evaluations, and financial analysis amongst many other responsibilities.

Pay Range: $95,000 - $140,000/year

An automobile service manager is responsible for directing and coordinating all activities involved in the acquisition, operations and maintenance of automotive equipments.

Student Tech / Apprentice

Student technicians work on entry level tasks while completing their school programs.

Pay Range: $39,500 - $55,000/hour

Mechanic apprentices work under the supervision of mechanics to perform inspections and repairs on vehicles and give advice to customers regarding their vehicles. They generally work in repair shops, oil change shops, car parts stores, and dealerships.

A/C Electrical and Trim Technician

Pay Range: $60,000 - $130,000/year

A technician that specializes in the A/C, electrical and trim department, with 3 or more years of experience.

EEC/Driveability Technician

Pay Range: $60,000 - $130,000/year

A technician that specializes in the EEC/Driveability department, with 3 or more years of experience.

Brake and Front End Technician

Pay Range: $60,000 - $130,000/year

A technician that specializes in the Brake and front end department, with 3 or more years of experience.
Health Insurance

Offered

Up to 75% depending on the health care plan selected.

Dental Insurance

Offered

Up to 75% depending on the health care plan selected.

Vision Insurance

Offered

Up to 75% depending on the health care plan selected.

Retirement Plan

Offered

401K will match up to 3%

Sick Leave

Offered

3 days a year

Vacation

Offered

PTO of 4.67 hour per month starting after first 12 months.

Paid Holidays

Not Offered

ST / LT Disability

Not Offered

Life Insurance

Offered

Life insurance policies are available

Uniforms

Offered

Uniforms are supplied
Shop Talk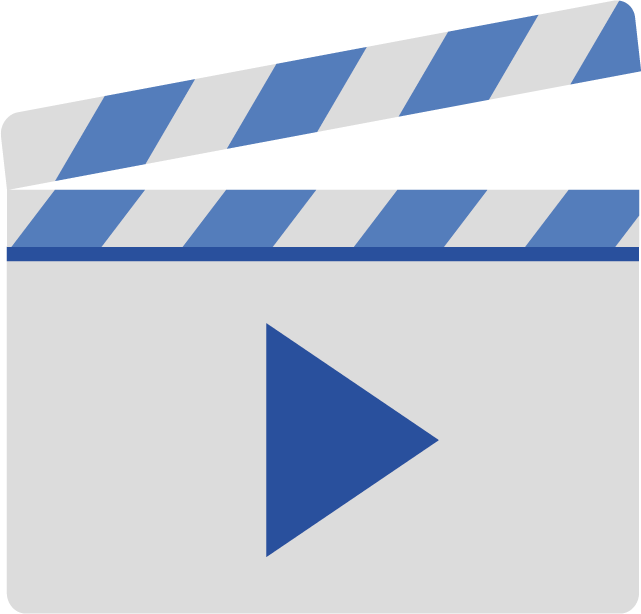 This shop has not yet added any Shop Talk posts.