Under The Hood
Is the shop heated? Air conditioned?

What is the size of the team I'd be working with?

We do not run teams. We are a single tech. usage shop. 5 full techs. & 2 lube techs.

What are the shop hours and what are the shift timeframes?

8 a.m. - 5 p.m. Monday through Friday 8 a.m. - 1 p.m. on Saturdays - Rotate techs. - 2 on each Saturday. Closed - Sundays

What tools does the shop provide that are available for all technicians to use?

Special Chrysler Service tools. Brand new Hunter alignment Machine. Brand new Hunter Revolution (with walk away) tire machine. Brand new Hunter Road Force Balancer.

What type of break room facility is provided?

Break room equipped with Air conditioning & heat, refrigerator, microwave, sink, and TV. His & her locker rooms equipped with showers.

How many bays does your shop have?

How many repair orders do you average per month?

What is your parts ordering process?

All parts are ordered through Chrysler. Techs. use the back counter to get quotes, and forward them to advisors to sell the repair. If parts need to be ordered, at that time Advisor will return to parts for parts ordering.

What is your policy on side work?

Are there any other unique features of the work environment worth noting?

Brand new, state-of-the-art Chrysler Dodge Jeep Ram Dealership. Open for 2 weeks only.
Do you offer any skills training or continuing education opportunities?

Yes, we offer all Chrysler training and all continuing training that is required by Chrysler. We will also pay for ASE testing.

Can you describe opportunities for career growth at your business?

We always look to hire from within first. We have 7 different stores so we are always looking for people in all stores who want to grow in the company.

Can you describe your performance review process?

We sit down yearly to review your production for the year, attendance, and required schooling that needs to be completed.

What type of safety training is required?

No safety training required

Can you describe how Techs work with and mentor younger techs?

We run an in-house apprentice program. They will work 6 weeks with a trainer and 6 weeks in the shop supervised by senior tech

How does your shop get involved with the local community?

We are very involved in the community. sponsoring all kinds of youth teams, we run a trunk or treat event for the kids in the community, and also sponsor numerous events within the community.

Do you do anything with local high schools or tech schools to encourage more students to enter the profession?

Yes, we are very involved with our local high school and the local tech school. We have 8 students working within our company.

Where do you see the shop in five years?

We are starting to look into fleet company repairs and heavy-duty truck repairs which is our growth focus, also with new building increase in inventory and car sales.
Do you have an application form and how long does it typically take to complete?

We do all applications online. Go to Firelands CDJR online and fill out an application. It is quick and easy and you can upload a resume if you would like.

Do you phone screen applicants before doing in-person interviews?

Yes, we like to get a quick review of the applicant, and gauge their interest level in the position

What do your in-person interviews entail?

Myself and our parts and service director sit down with the applicant for about a half hour. We like to get to know the person on a personal level and then we like to go over training, goals, and any other questions that are of importance.

Do you perform background checks, drug screening, or personality tests before hiring an applicant?

Do you perform a skill assessment before hiring an applicant? If yes, what does it entail?

No. It is all verbal assessments.

After an in-person interview, approximately how long should I expect to wait for a rejection or an offer?

Approximately how long does the full hiring process take from submitting the application to the time of the hiring decision?

If we are hiring the applicant, we would usually start off on a fresh week, depending on the day of the interview.
A Level Technician

A Level Technicians are highly skilled technicians that have strengths in their diagnostic and mechanical ability. This level of technician typically has many years of experience and education. We view an A Level Technician as the highest skilled technician in a shop

Pay Range: $30 - $35/hour

$30.00 per flat rate hour turned bonus over 55 hours to retro back to hour 1 at $35.00

B Level Technician

B Level Technicians are skilled in mechanical repair and, while not their specialty, have some diagnostic skills. B Level Technicians generally have a fair amount of experience and can be trusted to handle most repairs.

Pay Range: $27 - $32/hour

$30.00 per flat rate hour turned bonus over 55 hours to retro back to hour 1 at $35.00

C Level Technician

C Level Technicians are more of entry level technicians. C Level Technicians' responsibilities typically include basic maintenance, alignments, brake and suspension work, along with other base level repairs.

Pay Range: $23 - $25/hour

$23.00 per flat rate hour turned bonus over 55 hours to retro back to hour 1 at $25.00

Lube Technician

Lube Technicians are entry level technicians that focus on routine maintenance such as oil changes, changing tires, and inspections.

Pay Range: $13 - $16/hour

We also offer a sales bonus of $2.00 per flat rate hour sold for the shop

Service Advisor

Service Advisors are primarily customer focused and, as one of the faces of the shop, they are critical in keeping customers happy. Service Advisors are frequently focused on taking customer calls, relaying information to technicians, and selling repair jobs. Both technical and sales experience are helpful for this position.

Pay Range: $0 - $0/year

Service Manager

Service Managers are responsible for management and overall health of the shop. Service Managers are typically focused on running an efficient shop that meets their financial goals. Other responsibilities can include staffing, performance evaluations, and financial analysis amongst many other responsibilities.

Pay Range: $0 - $0/year

Student Tech / Apprentice

Student technicians work on entry level tasks while completing their school programs.

Pay Range: $13 - $19/hour

We offer a in house apprentice training here at our dealerships. We purchase the techs first tool box they complete the 2 year training program and the tool box and tools are there's at no charge to them, they are paid for training and and also paid at the time they are working.

Collision Technician - A Level

Pay Range: $0 - $0/year

Collision Technician - B Level

Pay Range: $0 - $0/year

Collision Painter

Pay Range: $0 - $0/year

Collision Prepper

Pay Range: $0 - $0/year
Health Insurance

Offered

MEDICAL MUTUAL INSURANCE

Dental Insurance

Offered

GUARDIAN DENTAL

Vision Insurance

Offered

GUARDIAN VISION

Retirement Plan

Offered

PROFIT SHARING 401K

Vacation

Offered

1 Week after 1 year and 2 weeks after 2 years

Paid Holidays

Offered

Holidays that are paid Christmas Eve, Christmas, New Years, memorial day, labor day, 4th of July

ST / LT Disability

Not Offered

Life Insurance

Offered

offered through the company

Uniforms

Offered

cintas uniforms
Shop Talk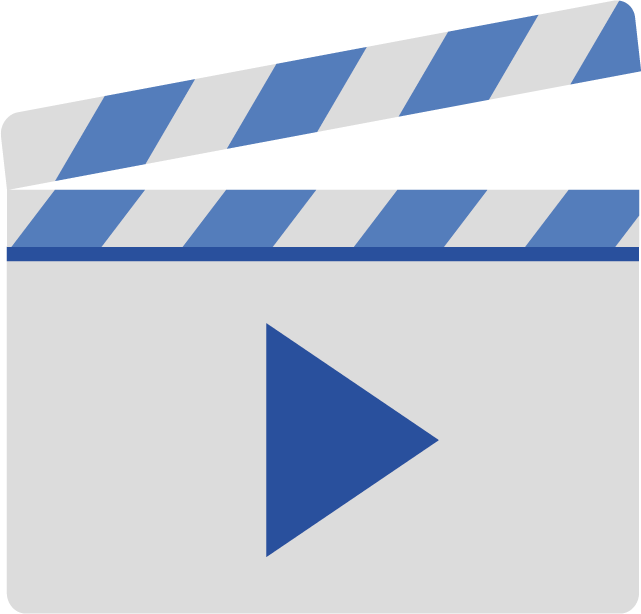 This shop has not yet added any Shop Talk posts.