Under The Hood
Is the shop heated? Air conditioned?

Heated in the winter and has A/C but we do the majority of our work in the field for mobile PMs and Repairs.

What is the size of the team I'd be working with?

We currently have 5 mobile techs, 1 mechanic and 1 shop manager that you would work with directly.

What are the shop hours and what are the shift timeframes?

Our hours vary because of the nature of the work. In a normal week, most business is done Monday-Friday from 7am to 4pm. However we do have occasional jobs that for certain positions would require a 1-2 night hotel stay while completing a list of units.

What tools does the shop provide that are available for all technicians to use?

The shop supplies all industry specific special tools but standard hand tools should be brought by the technician.

What type of break room facility is provided?

Due to the nature of the work this is not applicable. We do have 2 restrooms in the shop and a stocked shop refrigerator.

How many bays does your shop have?

How many repair orders do you average per month?

We service between 75-150 units per month.

What is your parts ordering process?

We have several parts vendors that we work with consistently and parts will be ordered by the service manager in most cases.

What is your policy on side work?

Side work is not allowed using company vehicles or equipment.

Are there any other unique features of the work environment worth noting?

Our techs report that they enjoy the variety of equipment they get to work on and that every day is something different. We have busy days that are balanced with slow days. For those looking for variety and something outside of the traditional single location shop, we offer a unique experience.
Do you offer any skills training or continuing education opportunities?

We do offer training for the first 30 days working with one of our 2 man crews that is already in place. After that you will be working with a lead tech that will always be there to help with any issues and will be working along side you in the field. We also pay for any certification courses or trainings that are required by our customers in order for us to work on their job sites.

Can you describe opportunities for career growth at your business?

Our goal is always for you to work your way up to a leadership role in the company. That can mean going from assistant tech to running your own truck as a lead tech, or showing that you have a unique set up management skills and moving into a supervisor position. We are actively growing and want to reward the people that have put in the work during this time.

Can you describe your performance review process?

All of our services are submitted digitally and tracked during the entire processes. For techs, you will receive feedback from your direct supervisor and mechanics will be tracked on efficiency and call backs.

What type of safety training is required?

Currently all of our tech are required to have H2S and Marathon Oil Contractor HES training. These would be set up and paid for my Elite Fleet Solutions after you are hired if needed.

Can you describe how Techs work with and mentor younger techs?

All of our owners and lead techs have 15 - 20 years of heavy equipment and oil and gas preventative maintenance experience. Our company is set up in a way that allows for constant mentoring. Because we have a minimum of a 2 man crew, a young tech is always paired with an experienced tech until they are promoted to lead their own truck and team.

How does your shop get involved with the local community?

As a young shop we are just beginning this process. We are sponsoring local events and also work with the city by maintaining their emergency fleet.

Do you do anything with local high schools or tech schools to encourage more students to enter the profession?

Our operations manager has attended Skills USA to talk with schools from our area and meet with the teachers and students that are encouraging these professions. Now that we have teamed with Wrenchway, we look forward to making more connections with local tech schools.

Where do you see the shop in five years?

We plan to be double our current size and have a new larger location that we own and have built to our specifications.
Do you have an application form and how long does it typically take to complete?

Application should take 15-30 minutes to complete.

Do you phone screen applicants before doing in-person interviews?

Yes, we typically do one phone call before setting up an in person interview.

What do your in-person interviews entail?

The applicant with typically sit down with the two owner/operators of the company at the shop in order to get a feel for the work environment. It is an informal process where we want to get to know the applicant and see if they would be a good fit for our team.

Do you perform background checks, drug screening, or personality tests before hiring an applicant?

We do perform background checks on applicants.

Do you perform a skill assessment before hiring an applicant? If yes, what does it entail?

This would be dependent on the position. If it is an upper level position, then we would walk around some equipment with the applicant and make sure they are familiar with the type of work that we do on a daily basis.

After an in-person interview, approximately how long should I expect to wait for a rejection or an offer?

Within 1-3 business days.

Approximately how long does the full hiring process take from submitting the application to the time of the hiring decision?

This normally takes 1-2 weeks.
A Level Technician

A Level Technicians are highly skilled technicians that have strengths in their diagnostic and mechanical ability. This level of technician typically has many years of experience and education. We view an A Level Technician as the highest skilled technician in a shop

Pay Range: $65,000 - $100,000/year

($31.25 - $48.08/hr)

Our entry level techs are paid a salary with a per unit bonus.

B Level Technician

B Level Technicians are skilled in mechanical repair and, while not their specialty, have some diagnostic skills. B Level Technicians generally have a fair amount of experience and can be trusted to handle most repairs.

Pay Range: $45,000 - $65,000/year

($21.63 - $31.25/hr)

Our lead techs are paid a salary and receive a larger per unit bonus.
Health Insurance

Offered

Blue Cross Blue Shield of Texas

Dental Insurance

Not Offered

Vision Insurance

Not Offered

Retirement Plan

Offered

401k with company match

Vacation

Offered

Eligible for paid vacation after the first 60 days

Paid Holidays

Offered

We have 5 paid holidays per year.

ST / LT Disability

Not Offered

Life Insurance

Not Offered

Uniforms

Offered

You will be provided with shirts and hats throughout the year. Also any required FR items and site specific safety gear.
Shop Talk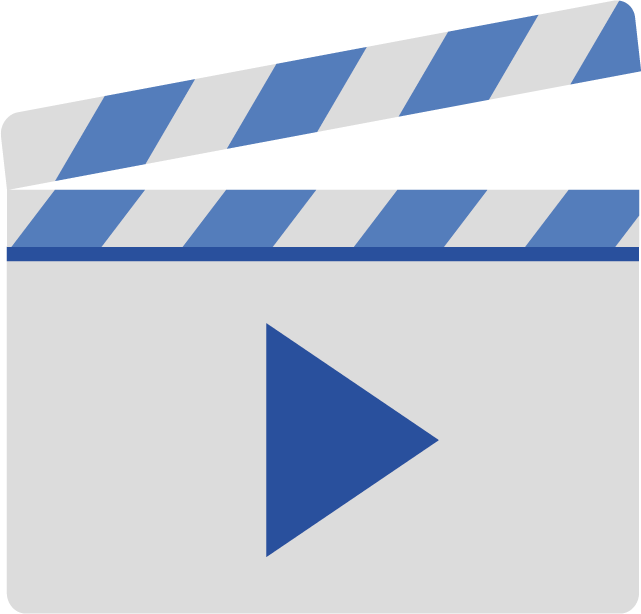 This shop has not yet added any Shop Talk posts.