Under The Hood
Is the shop heated? Air conditioned?

We have heated shops and large fans for air circulation.

What is the size of the team I'd be working with?

6 Technicians: 2 Field Tech, 1 Lube Tech, 1 Compact Equipment Technician and 2 Shop Technicians

What are the shop hours and what are the shift timeframes?

Business hours are Monday - Friday 7:00 to 4:30, but we are flexible with the hours worked. You can start as early as 6:30 and work as late as 5:00.

What tools does the shop provide that are available for all technicians to use?

We provide the larger tools 3/4" and greater, air tools and impact tools, along with speciality tools.

What type of break room facility is provided?

We have an open break room with a microwave and sink. There are a few tables with chairs.

How many bays does your shop have?

12 Bays in the main shop and 3 in the track shop

How many repair orders do you average per month?

What is your parts ordering process?

Parts are ordered with assistance if needed through the Service Manager, otherwise online directly to our Parts department or you can walk up and talk to them if done so quickly.

What is your policy on side work?

You can work on your own vehicles or equipment.
Do you offer any skills training or continuing education opportunities?

All technicians are required to go through John Deere University. Most education is web based trainings. Once initial coursework is complete, you have opportunities to travel to John Deere Training Centers for certifications in equipment training. All expense paid.

Can you describe opportunities for career growth at your business?

Once you have 3 certifications you are eligible for a pay increase. There is always the opportunity to apply for other positions within the company.

Can you describe your performance review process?

We do annual performance reviews in the fall. We discuss efficiencies, continued education, and general knowledge growth over the course of the year along with leadership and teamwork. These all determine any potential annual pay increase.

What type of safety training is required?

Safety training is part of our monthly safety meetings. We review any literature provided for the subject for the month, we review any near misses and injuries that took place in the previous month. We discuss how to prevent these injuries from happening, what took place that cause them and how to be safer so you go home to your family at the end of the day.

Can you describe how Techs work with and mentor younger techs?

New techs are always encouraged to ask the senior techs questions and seek support as needed.

How does your shop get involved with the local community?

Besides donating to nonprofit family related programs, we participate in the Christmas parade, Cornfest parade, we are at Farm Tech Days, Family days at the Farmers Market, and many other events.

Do you do anything with local high schools or tech schools to encourage more students to enter the profession?

We have hosted the Business and Education Partnership, and we also work with Youth Apprenticeship. As part of the advisory committees, we have relationship with the Sun Prairie and Madison Schools, as well as Madison College.

Where do you see the shop in five years?

Our goal is to have a shop technician for each bay we have available to work on. The currently workload is extremely busy, and if we had more technicians, our customers could be served more quickly.
Do you have an application form and how long does it typically take to complete?

Our application is located on our website. Since we are an Affirmative Action employer we are required to have this form completed. It generally takes on average of 8 minutes to complete, less if you have all your information on hand.

Do you phone screen applicants before doing in-person interviews?

Some applications come and we have clarifying questions, so we may do a phone screen in this instance.

What do your in-person interviews entail?

The candidate will meet with the Service Manager and the VP of Aftermarket Sales. The is always in person with the Service Manager and sometimes the VP will call in on a Teams meeting. After a discussion, the Service Manager will give you a tour of the shop, show you around the yard and give you an opportunity to ask any questions along the way.

Do you perform background checks, drug screening, or personality tests before hiring an applicant?

We do look at driving record. Since we do require you to travel to Iowa for equipment training, you have to have a valid license and with little to no blemishes on it. We do a drug screen as well, since we are working with heavy construction equipment and there are no doubt, blind spots, we have to be alert and safety conscious.

Do you perform a skill assessment before hiring an applicant? If yes, what does it entail?

After an in-person interview, approximately how long should I expect to wait for a rejection or an offer?

You should hear from someone within 1 to 2 days at the latest for either a follow up interview, job offer, or decline.

Approximately how long does the full hiring process take from submitting the application to the time of the hiring decision?

This should take less than 2 weeks, depending on availability especially during busy vacation seasons.
A Level Technician

A Level Technicians are highly skilled technicians that have strengths in their diagnostic and mechanical ability. This level of technician typically has many years of experience and education. We view an A Level Technician as the highest skilled technician in a shop

Pay Range: $32 - $40/hour

This is a technician with 10 years + experience on heavy construction equipment, and has their Diesel Technician Degree. They have worked with Brooks Tractor or another Dealership and has nearly completed or completed with all JDU capstone trainings.

B Level Technician

B Level Technicians are skilled in mechanical repair and, while not their specialty, have some diagnostic skills. B Level Technicians generally have a fair amount of experience and can be trusted to handle most repairs.

Pay Range: $28 - $32/hour

This technician that has 5 + years of heavy construction equipment experience. This Individual would have a several JDU Capstones completed.

C Level Technician

C Level Technicians are more of entry level technicians. C Level Technicians' responsibilities typically include basic maintenance, alignments, brake and suspension work, along with other base level repairs.

Pay Range: $20 - $28/hour

This is a technician who recently graduated with their Diesel Tech degree, completed their off-highway diesel tech degree, or graduated from John Deere school.

Lube Technician

Lube Technicians are entry level technicians that focus on routine maintenance such as oil changes, changing tires, and inspections.

Pay Range: $20 - $32/year

This position is based on the technician's experience.

Student Tech / Apprentice

Student technicians work on entry level tasks while completing their school programs.

Pay Range: $15 - $18/hour

Technician who is currently enrolled in a degree program for Off-Highway Diesel Technician or attending John Deere School.

Youth Apprentice (High School) Product Support Technician

Pay Range: $10 - $15/year

This is a high school student participating in the Youth Apprenticeship Program to earn high school credits and hands on experience. Students in this program, can apply for the Sponsorship to continue their education with reimbursement at a local or the John Deere College.
Health Insurance

Offered

We offer regular and wellness premiums multiple tiers: employee only, employee and spouse, employee and children, family

Dental Insurance

Offered

Multiple tiers: employee only, employee and spouse, employee and children, family same coverage regardless if in network or out of network

Vision Insurance

Offered

Multiple tiers: employee only, employee and spouse, employee and children, family

Retirement Plan

Offered

We offer both a 401 (k) with a company match of 25% of your contribution AND Profit Sharing

Vacation

Offered

Sick Leave and Vacation are all under one bucket of Personal Time Off (PTO)

Paid Holidays

Offered

8 paid holidays, New Year's Day, Memorial Day, Independence Day, Labor Day, Thanksgiving day and the day after Thanksgiving, Christmas Eve and Christmas day.

ST / LT Disability

Offered

Employer paid Short Term Disability You can elect the employee paid Long Term Disability

Life Insurance

Offered

Employer paid $50,000 AD&D insurance You can elect an additional $100,000 upon hire with no questions You can elect beyond an additional $100,000 based on your income and subject to Evidence of Insurability

Uniforms

Offered

Employees are provided with 11 uniforms and the cleaning service maintains them

Other

Not Offered

Health Savings Account - with Company contribution Critical Illness Insurance Accident Insurance
50/50 Question of the Month
Answer a poll question for a chance to win $500 plus $500 for a local High School.
Shop Talk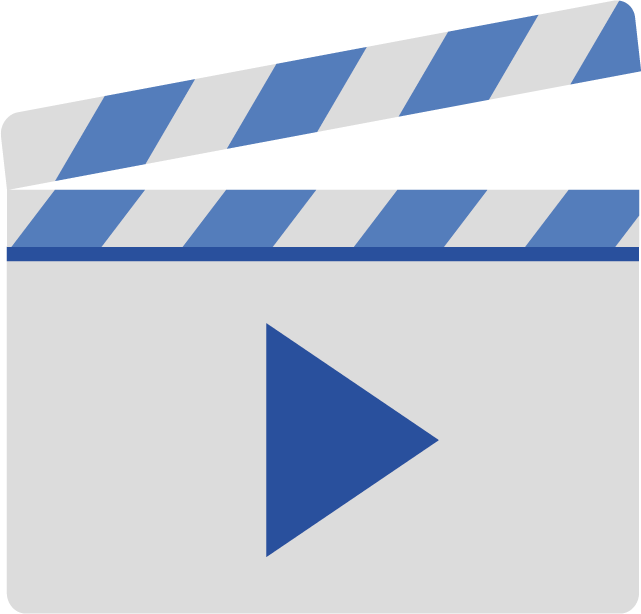 This shop has not yet added any Shop Talk posts.