Under The Hood
Is the shop heated? Air conditioned?

Shop is heated but not air conditioned. We have the big overhead big ass fans installed.

What is the size of the team I'd be working with?

We are a shop that operates with 15-20 technicians.

What are the shop hours and what are the shift timeframes?

Service and Parts Department Hours are 7am-630pm Monday thru Friday and 8am-3pm on Saturdays. Technicians work Monday through Friday 8am-5pm and technicians can come in on Saturdays and work as well as the shop is open until 9pm during the week.

What tools does the shop provide that are available for all technicians to use?

All required Manufacturer tools are available for use as well as fluid exchangers, transmission jacks, and car pushers. Three brake lathes, on car brake lathe, alignment machine, two tire machines and balancers.

What type of break room facility is provided?

We have a large breakroom located in the main shop.

How many bays does your shop have?

I have three different shops totalling 44, one shop has 6 bays with 5 10,000lb lifts and a drive on lift, main shop has 22 bays with 6 12,000lb lifts, 4 15,000 lb lifts, and 2 30,000lb drive on lifts, and old shop has 16 bays with 1 Hunter Alignment, 1 15,000lb lift, 1 12,000lb lift, 5 10,000lb lifts, and 4 9,000lb lifts. We have plenty of space and more service traffic than we can handle.

How many repair orders do you average per month?

What is your parts ordering process?

We utilize the workspace app within the manufacturer website that facilitates work process from write up to active delivery. Once you complete a multi point inspection it then goes to the parts department that puts a estimate together, advisor gets it and contacts the customer for approval or customer can simply approve or decline via phone. Once approved then it goes back to parts department to order the part.

What is your policy on side work?

No outside side work tolerated.

Are there any other unique features of the work environment worth noting?

We have a team of guys that work together and always willing to lend a hand to get repairs completed.
Do you offer any skills training or continuing education opportunities?

We will always keep you up to date with the latest courses provided by the manufacturer and pay you to complete those courses.

Can you describe opportunities for career growth at your business?

Our company firmly believes in promoting from within allowing talents to be found and utilized.

Can you describe your performance review process?

We will complete an annual performance review.

What type of safety training is required?

Periodically, our company will have someone come in a facilitate training that is required by all employees.

Can you describe how Techs work with and mentor younger techs?

We work along and beside the local college recruiting mopar cap students that I utilize for apprenticeship programs.

How does your shop get involved with the local community?

Our dealership is always sponsoring and involved in events around the community such as car shows, rodeos, etc.

Do you do anything with local high schools or tech schools to encourage more students to enter the profession?

We do have a couple of advisory boards that the dealership is on and participates in encouraging new students for an opportunity in the automotive industry.

Where do you see the shop in five years?

As the manufacturers are advancing a product so fast we are in a big need for computer type individuals to repair this new technology. Most repair facilities will see a big increase on automotive computer programmers more than anything,
Do you have an application form and how long does it typically take to complete?

We have a printed employment application that can be emailed to anyone and takes about 10 minutes to complete.

Do you phone screen applicants before doing in-person interviews?

I have and will continue to phone screen applicants before doing in-person interviews.

What do your in-person interviews entail?

I will ask your current location, why you are or willing to relocate, and what are your long-term plans.

Do you perform background checks, drug screening, or personality tests before hiring an applicant?

Every applicant is required to complete a motor vehicle background, background, and drug testing.

Do you perform a skill assessment before hiring an applicant? If yes, what does it entail?

After an in-person interview, approximately how long should I expect to wait for a rejection or an offer?

Approximately how long does the full hiring process take from submitting the application to the time of the hiring decision?

Dependent on the applicant and the background and drug testing results usually within 24-48 hours.
A Level Technician

A Level Technicians are highly skilled technicians that have strengths in their diagnostic and mechanical ability. This level of technician typically has many years of experience and education. We view an A Level Technician as the highest skilled technician in a shop

Pay Range: $50,000 - $100,000/year

B Level Technician

B Level Technicians are skilled in mechanical repair and, while not their specialty, have some diagnostic skills. B Level Technicians generally have a fair amount of experience and can be trusted to handle most repairs.

Pay Range: $29,000 - $34,000/year

C Level Technician

C Level Technicians are more of entry level technicians. C Level Technicians' responsibilities typically include basic maintenance, alignments, brake and suspension work, along with other base level repairs.

Pay Range: $24,000 - $28,000/year

Lube Technician

Lube Technicians are entry level technicians that focus on routine maintenance such as oil changes, changing tires, and inspections.

Pay Range: $24,000 - $28,000/year

($11.54 - $13.46/hr)

Our lube technicians have a base hourly rate and then a bonus pay structure on the flagged hours produced.

Service Advisor

Service Advisors are primarily customer focused and, as one of the faces of the shop, they are critical in keeping customers happy. Service Advisors are frequently focused on taking customer calls, relaying information to technicians, and selling repair jobs. Both technical and sales experience are helpful for this position.

Pay Range: $72,000 - $96,000/year

DUTIES AND RESPONSIBILITIES Greeting customers on the service drive Communicating with customers about their vehicle repair needs Relaying information to service technicians Contacting customers to update them about their vehicles repair status Overseeing and managing the service centers scheduling and workflow Selling scheduled maintenance or service repairs to customers or third-party warranty companies in the event repairs are not covered my manufacturer warranty. Maintain exceptional CSI

Student Tech / Apprentice

Student technicians work on entry level tasks while completing their school programs.

Pay Range: $15,000 - $23,000/year

($7.21 - $11.06/hr)

Student Tech/Apprentice will be enrolled at one of the local automotive schools and work at the dealership part time.
Health Insurance

Offered

Blue Cross Blue Shield - eligible after 90 days of employment

Dental Insurance

Offered

Blue Cross Blue Shield - eligible after 90 days of employment

Vision Insurance

Offered

Unum - eligible after 90 days of employment

Retirement Plan

Offered

401K plan - eligible after 1yr of service and matching based on employment tenure.

Vacation

Offered

You will receive 1 week of vacation following one year of employment, 2 weeks after two years of employment, and 3 weeks following five years of employment.

Paid Holidays

Offered

New Year's Day Independence Day Labor Day Thanksgiving Day Christmas Day

ST / LT Disability

Offered

Unum

Life Insurance

Offered

Unum

Uniforms

Offered

We do pay for and provide uniforms for the technicians
Shop Talk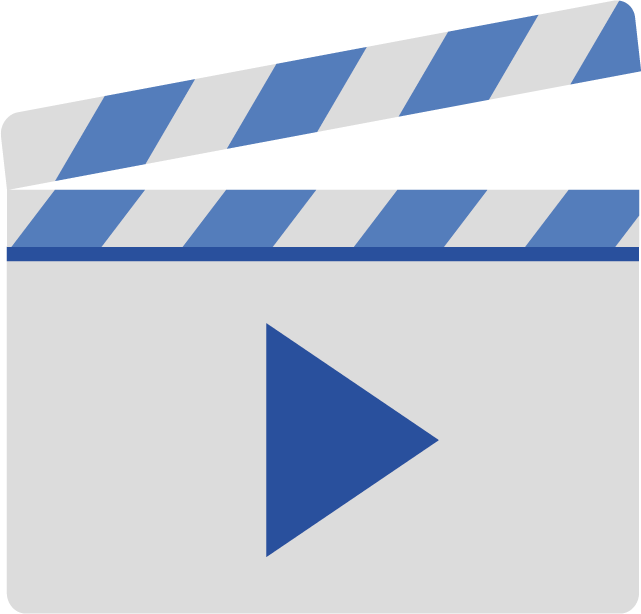 This shop has not yet added any Shop Talk posts.