Take advantage of this opportunity to showcase your company as a leader in the automotive, diesel, and collision industries! Plus, you'll get your brand in front of our audience through:
WrenchWay Shop Talk
Beyond the Wrench Podcast
Preferred Partners Page
WrenchWay's Monthly Game
And more!
Check out our flyer to learn more, or sign up today!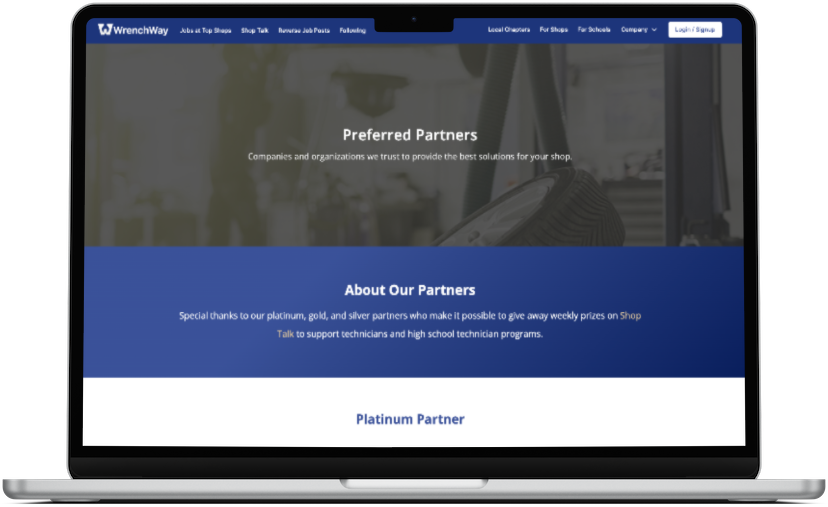 Let us know specifically what you are looking for by completing this brief form. For follow-up inquiries, email info@wrenchway.com.