Become a sponsor of our annual virtual event, TechMission, which typically takes place around October/November. Sponsorship includes:
Listed as a sponsor on our registration page and promotional emails
Dedicated social post
Video commercial during the event
WrenchWay mobile app sponsorship
And more!
Sample: TechMission 2021 Event Page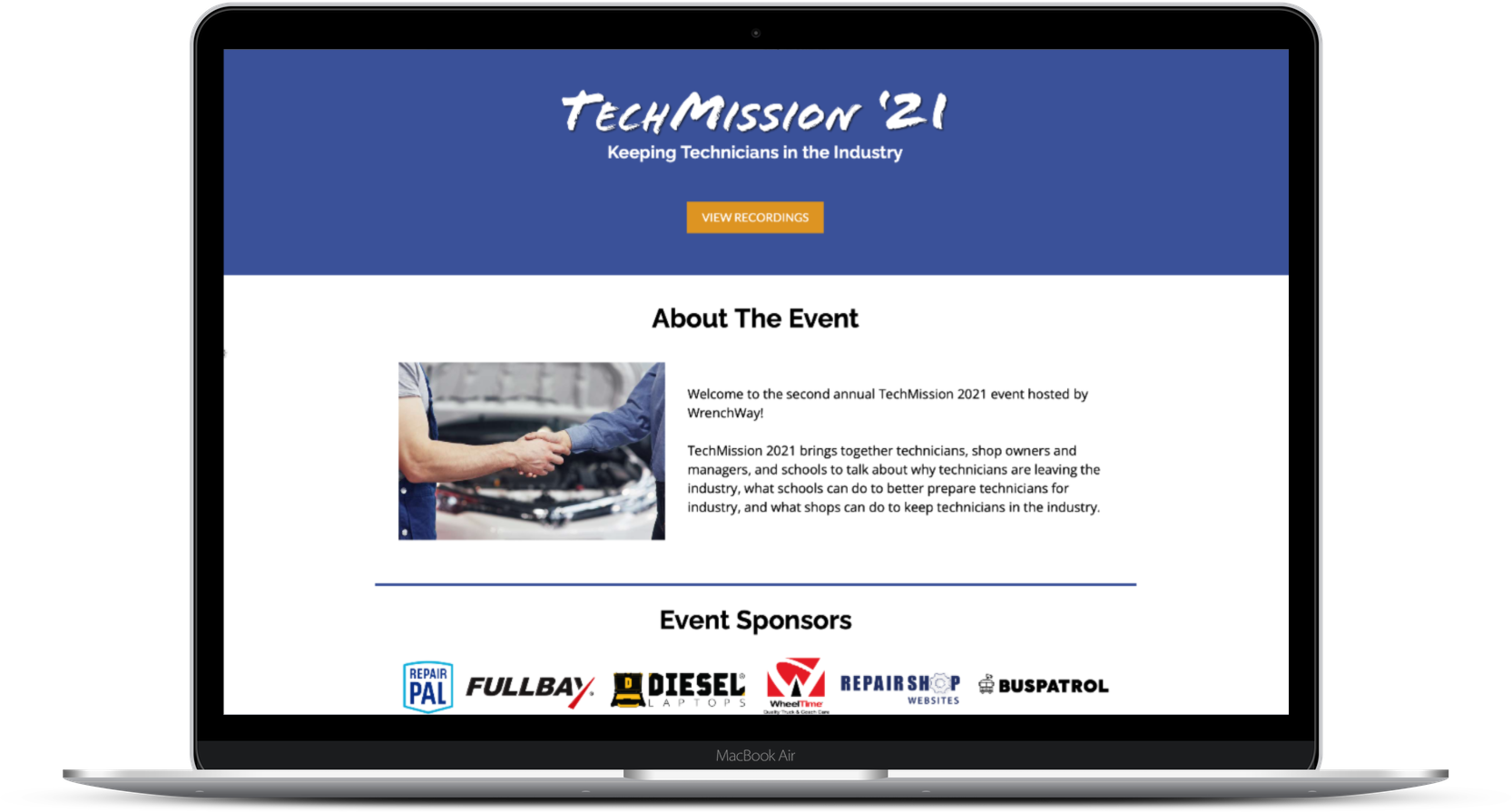 Let us know specifically what you are looking for by completing this brief form. For follow-up inquiries, email info@wrenchway.com.