We're always looking for customer logos to add to the Featured Customers section on our website. Shop logos link directly to your Top Shop page, so it's a great way to drive traffic to your page!
Sample: Featured WrenchWay Customers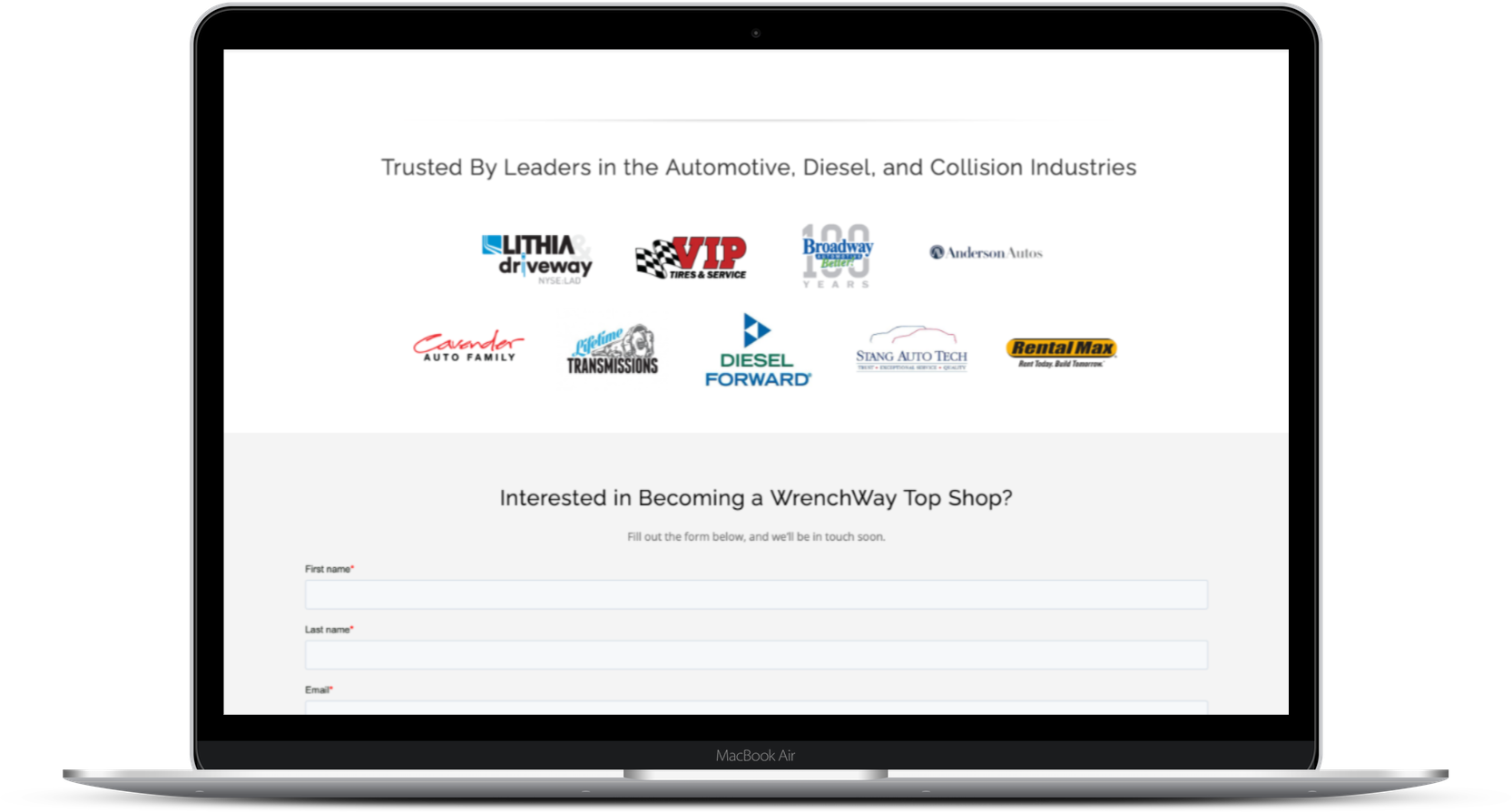 Let us know specifically what you are looking for by completing this brief form. For follow-up inquiries, email info@wrenchway.com.