Under The Hood
Is the shop heated? Air conditioned?

Shop is both heated and air conditioned

What is the size of the team I'd be working with?

We do an individual dispatch system. It's pretty much a next ticket up system.

What are the shop hours and what are the shift timeframes?

7:00am-6:00 (Monday-Friday) Mainline techs only work Monday thru Friday 7:00-4:00 (Saturday) Express techs (Lunch Provided)

What tools does the shop provide that are available for all technicians to use?

All specialty tools and equipment will be provided

What type of break room facility is provided?

Fridge, Microwave, Table, Charis, TV, Coffee Maker

How many bays does your shop have?

How many repair orders do you average per month?

What is your parts ordering process?

Service Advisor writes the RO, tech preforms the multi-point inspection, parts people make sure all the parts are in, and then service advisor gets the parts needed for repairs

What is your policy on side work?

Only family member vehicles can be brought in with an RO written up, and on the techs own time
Do you offer any skills training or continuing education opportunities?

We support our techs in attaining all factory certifications. We also have created a number of internal training paths to sharpen and develop the necessary skills to succeed.

Can you describe opportunities for career growth at your business?

All of our brands are rapidly growing. There will be multiple opportunities for leadership minded individuals to shine, along with entry level techs to grow into future leadership positions.

Can you describe your performance review process?

We conduct annual performance reviews which consist of a self review and a manager review. Discussion includes how things are going, performance, and goals.

What type of safety training is required?

Lift, chemical, and driver safety trainings are conducted during orientation. We also conduct quarterly 15 min shop safety reviews and training sessions.

Can you describe how Techs work with and mentor younger techs?

We currently have a program where younger techs can sign up and based on performance can enter into our accelerated learning program. This consists with 3 months of intensive diagnostic work, 3 months as our engine intake diagnostic specialist, and 3-6 months in our engine specific shop including then training the incoming techs in the program.

How does your shop get involved with the local community?

Penske Automotive and Round Rock Hyundai participate in multiple Charitable activities. From supporting Paralyzed Veterans, to food and toy drives during the holidays. We are always looking for meaningful ways to give back to the community.

Do you do anything with local high schools or tech schools to encourage more students to enter the profession?

We work with local tech schools and instructors to identify exceptional students interested in a career. For graduating UTI students we offer tuition reimbursement programs, see service manager for details.

Where do you see the shop in five years?

We always want to be number one. Putting the right people around us and giving them the best chance to succeed will help us do the same.

Is there anything else you'd like to mention about career development and community?

Our goal is to not just be a Job, but a career. Our philosophy is to always to the right thing. We do right by our customers, our employees, our manufacturer.
Do you have an application form and how long does it typically take to complete?

Yes, the initial application is quick and easy to fill out and can be found at PAGJOBS.com

Do you phone screen applicants before doing in-person interviews?

Yes, we perform a light screen to see where the candidates interest level is and a light discussion about their background.

What do your in-person interviews entail?

All applicants will interview with the Service Manager, Service Director, and General Manager during our screening process. Discussion includes their background, certifications and future goals.

Do you perform background checks, drug screening, or personality tests before hiring an applicant?

Drug screens, background checks, and personality tests are performed

Do you perform a skill assessment before hiring an applicant? If yes, what does it entail?

After an in-person interview, approximately how long should I expect to wait for a rejection or an offer?

Approximately how long does the full hiring process take from submitting the application to the time of the hiring decision?
A Level Technician

A Level Technicians are highly skilled technicians that have strengths in their diagnostic and mechanical ability. This level of technician typically has many years of experience and education. We view an A Level Technician as the highest skilled technician in a shop

Pay Range: $80,000 - $175,000/year

Flat-rate structure based on experience, certifications, background and abilities

B Level Technician

B Level Technicians are skilled in mechanical repair and, while not their specialty, have some diagnostic skills. B Level Technicians generally have a fair amount of experience and can be trusted to handle most repairs.

Pay Range: $50,000 - $90,000/year

Flat-rate structure based on experience, certifications, background and abilities

C Level Technician

C Level Technicians are more of entry level technicians. C Level Technicians' responsibilities typically include basic maintenance, alignments, brake and suspension work, along with other base level repairs.

Pay Range: $50,000 - $80,000/year

Flat-rate structure based on experience, certifications, background and abilities

Lube Technician

Lube Technicians are entry level technicians that focus on routine maintenance such as oil changes, changing tires, and inspections.

Pay Range: $50,000 - $80,000/year

Flat-rate structure based on experience, certifications, background and abilities

Student Tech / Apprentice

Student technicians work on entry level tasks while completing their school programs.

Pay Range: $14 - $15/hour

Can be hourly, or flat-rate depending on skill level through training
Health Insurance

Offered

Eligibility for the below benefits begins on the first of month following 60 days of employment. You must enroll within your first 30 days of employment. Employees are eligible to elect one of the following medical plans: Penske Health InvestmentPlan (PHIP) –In-Network Highlights Penske Health ValuePlan (PHVP) –In-Network Highlights Employees enrolled in either plan may be eligible to participate in a Health Savings Account (HSA). After one year of employment, Penske will contribute to your HSA. To be eligible, you must contribute at least $100/Single or $200/Family per year. Penske will contribute up to $300/Single and up to $600/Family. Employees can also contribute to their HSA through payroll deductions up to the IRS Maximum (2022: $3,650 for single, $7,300 for family), inclusive of any company contributions.

Dental Insurance

Offered

Employees are eligible to elect in one of the following dental plans: Delta Dental PPO Delta Dental HMO

Vision Insurance

Offered

Employees are eligible to elect in VSP vision plans, which also include access to hearing discounts.

Retirement Plan

Offered

Employees will be automatically enrolled in the 401(k) with a 2% contribution. Contributions will begin on the first of the month following 60 days employment. Employees may decline participation within 30 days before contributions begin. Current company match is 62 ½ cents on the dollar up to 4% of pay.

Sick Leave

Offered

Up to 3 days of paid sick leave provided.

Vacation

Offered

Vacation accruals are 1 week per year for employees with 0-3 years of tenure. Accrual increases to 2 weeks for employees with 3-7 years of tenure. Accrual increases to 3 weeks for employees with 7 or more years of tenure.

Paid Holidays

Offered

Paid Holidays including 4th of July, Memorial day, Labor Day, Christmas, Thanksgiving, New Years Day.

ST / LT Disability

Offered

Supplemental Short and Long term disability available through American Fidelity.

Life Insurance

Offered

$10,000 in life insurance is provided to all employees free of charge. Additional life insurance options are available from American Fidelity.

Uniforms

Offered

Uniforms provided.

Other

Offered

Access to exclusive programs, perks, and discounts including apparel, car/truck rentals, mortgage services, tires and parts, and more Penske Vehicle Purchase Program Comprehensive Employee Assistance Program through ComPsych
Shop Talk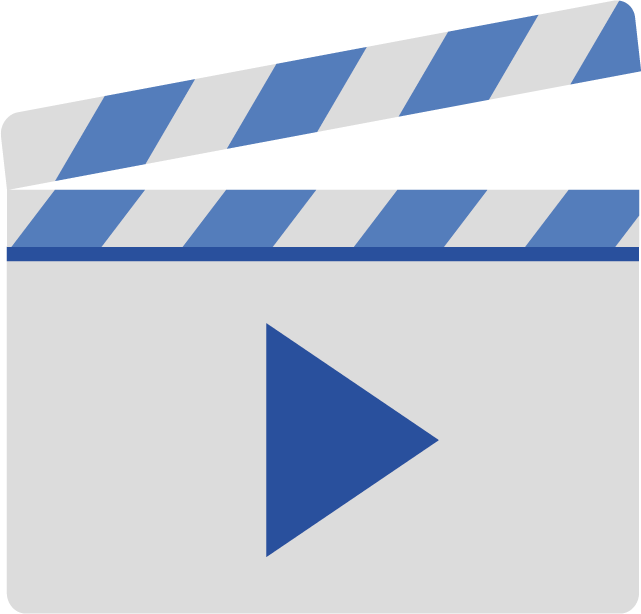 This shop has not yet added any Shop Talk posts.