Under The Hood
Is the shop heated? Air conditioned?

Our shop is heated but no AC. There is AC in the offices, and break room. There are multiple fans and all workers have their own 24" - 36" fan that the we supply that keeps the shop at a comfortable working temperature.

What is the size of the team I'd be working with?

Our team is 8-12 people on any given day.

What are the shop hours and what are the shift timeframes?

Our hours of operation are Monday-Friday 8:00am - 4:30pm

What tools does the shop provide that are available for all technicians to use?

We supply 3/4" tools, 1" tools, electronic scan tools, technician tablets and monthly subscriptions for diagnostic software through multiple companies. Any specialty tools that are needed are also supplied. We also provide 3 heavy duty truck lifts and 2 portable column lifts for ease of work. For technician's personal tool needs, 2 tool trucks visit weekly.

What type of break room facility is provided?

An air conditioned and heated break/lunch room with lockers, refrigerator, microwave, water cooler and coffee machine.

How many bays does your shop have?

We have 2 bays that are 3 trucks deep.

How many repair orders do you average per month?

What is your parts ordering process?

We provide a parts specialist on site everyday that orders the parts and supplies needed for the jobs the technicians are completing. The technicians will not be responsible for ordering any parts.

What is your policy on side work?

Side work is permitted as long as it is not a conflict of interest, you use your own tools and equipment, and it does not impede your work performance during normal business hours.
Do you offer any skills training or continuing education opportunities?

We offer Brake certification training, hub and wheel - end training and DOT Inspection certification. Any certification classes that are done off - site and after normal business hours, the technician will receive time and a half payment.

Can you describe opportunities for career growth at your business?

Technicians can advance by adding certifications, continuing education, and being role models for less experienced technicians.

Can you describe your performance review process?

We have an annual review and a review with the technician before each pay increase.

What type of safety training is required?

We have online safety training and training on any new equipment that's brought into the shop.

Can you describe how Techs work with and mentor younger techs?

When a newer technician/ apprentice starts, they will be working closely with a more experienced tech. They will be assisting the experienced tech and be doing basic job duties on their own based on their level of knowledge and performance and will be evaluated over time.

How does your shop get involved with the local community?

We are involved in the community by providing sponsorships, attending fund raisers, and through charitable donations.

Do you do anything with local high schools or tech schools to encourage more students to enter the profession?

We are in contact with local technical schools to inform them of opportunities and training that we can offer them in the industry. We attend career fairs on a regular basis.

Where do you see the shop in five years?

We will continue to grow and provide excellent service to the trucking industry by expanding our team with top notch technicians.
Do you have an application form and how long does it typically take to complete?

Yes we have an application form which can be emailed or picked up in person. It normally takes 5-10 minutes to complete. A background check will be administered only if an offer has been accepted.

Do you phone screen applicants before doing in-person interviews?

What do your in-person interviews entail?

The in - person interview entails questions regarding the applicants skills, previous employment, goals ,tools and interest in the industry. The applicant can ask questions as needed at the end of the interview.

Do you perform background checks, drug screening, or personality tests before hiring an applicant?

Yes. A background check, drug screening and driving record inquiry will be performed only if an offer has been accepted.

Do you perform a skill assessment before hiring an applicant? If yes, what does it entail?

After an in-person interview, approximately how long should I expect to wait for a rejection or an offer?

Approximately how long does the full hiring process take from submitting the application to the time of the hiring decision?
B Level Heavy Duty Truck Technician

Pay Range: $24 - $28/hour

Compensation is based on past experience and mechanical knowledge. We pay hourly not flat rate. We reimburse the cost of acquiring ASE Certifications after hiring. In addition, we also pay quarterly bonuses based on the amount of ASE certifications you acquire and keep active.

Student Tech / Apprentice / Assistant

Pay Range: $17 - $19/hour

Compensation is based on past experience and mechanical knowledge. We pay hourly not flat rate. We reimburse the cost of acquiring ASE Certifications after hiring. In addition, we also pay quarterly bonuses based on the amount of ASE certifications you acquire and keep active.
Health Insurance

Offered

We offer health care benefits through Care First Blue Cross Blue Shield to full time employees. We pay 100 percent of the cost for the employee. Benefits will be active after 60 days of employment.

Dental Insurance

Offered

Dental insurance is offered

Vision Insurance

Offered

Vision insurance is offered

Retirement Plan

Offered

We offer a 401(K) retirement plan. We match the employee's contribution to the plan 100 percent up to 3 percent of their gross salary. This plan will be active after 6 months of employment.

Sick Leave

Offered

Our sick leave time is included in your paid vacation time off.

Vacation

Offered

Our Paid Time Off ( PTO ) renews January 1st of each year. The amount of time is based on the employee's length of service, and is used for sick leave, vacation or personal time. Your vacation time is earned and never lost. One week is permitted to be carried over to the next year. Any additional unused PTO at the end of the calendar year will be paid in a lump sum payment through payroll.

Paid Holidays

Offered

Paid holidays offered are: Good Friday, Memorial Day, Independence Day, Labor Day, Thanksgiving Day and the day after Thanksgiving, Christmas Eve, Christmas Day, New Year's Day.

ST / LT Disability

Not Offered

Life Insurance

Not Offered

Uniforms

Offered

A weekly uniform service is offered and we reimburse yearly up to $125.00 for steel toe boot purchase.
Shop Talk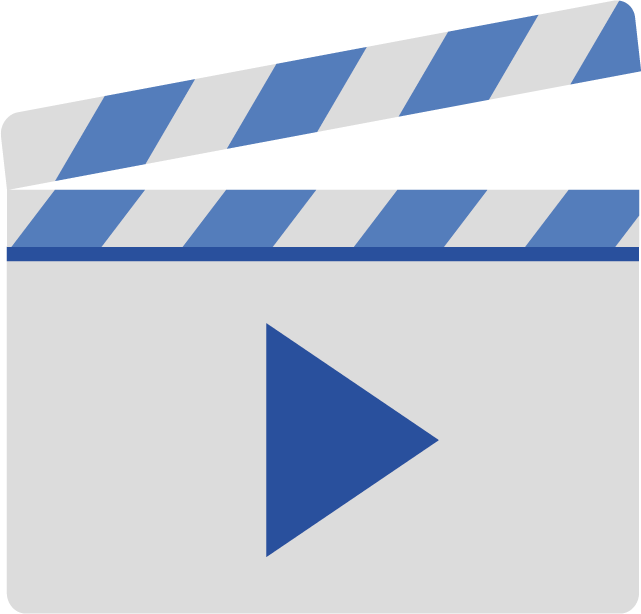 This shop has not yet added any Shop Talk posts.