Under The Hood
Is the shop heated? Air conditioned?

This Shop is heated for the cold months, and is equipped with fans to keep the air flowing to cool the shop in the summer.

What is the size of the team I'd be working with?

The Team size will be 5 to 7 people.

What are the shop hours and what are the shift timeframes?

The shop hours are Monday thru Friday 7:00am to 6:00pm, Saturday 7:00 am to 5:00pm and closed on Sundays. We have a 5 day workweek with all team members working Saturday with a day off during the week.

What tools does the shop provide that are available for all technicians to use?

As a company we buy all specialty tools and equipment, and if there is something that we don't have we will buy it to make sure the job is done right and safely.

What type of break room facility is provided?

We have a air conditioned break room with appliances and plenty of seating.

How many bays does your shop have?

This shop has 6 bays as of now but we are able to add up to 3 more bays and are planning to do so.

How many repair orders do you average per month?

We average about 572 cars a month. Which is about 22 cars a day. As a side note this is our newest location that was added in March of 2022. We acquired a business that didn't recover from the pandemic and so we are in a rebuilding stage with this location. We have high expectations to have a large increase in car count and work flow very soon.

What is your parts ordering process?

Our service manager is mainly responsible for ordering parts but usually the associate that sells the work or takes in the work will source and order the parts.

What is your policy on side work?

We allow for employees to work on their own vehicles using the shop. we ask that the employee is off the clock and purchase the parts right from the supplier is possible.

Are there any other unique features of the work environment worth noting?

American Tire is always striving to help keep the best working environment possible. We also have company outings and meeting through out the year. Some of the activities have been, go cart racing, sporting clay shooting, minor league baseball game and company picnics.
Do you offer any skills training or continuing education opportunities?

We have in house TIA instructors to help get team members TIA certified. American Tire pays for ASE testing pass or fail. We also will get the team member the proper DVDs and books to prepare for the testing.

Can you describe opportunities for career growth at your business?

Here at American Tire & Auto Care we take pride in the professional growth of our coworkers. Most of our store managers have been technicians and moved to the customer service side of the business and two of those managers started with American Tire & Auto Care as general service techs and now are leaders in there locations.

Can you describe your performance review process?

We have yearly reviews that focus on how American Tire can help make the working environment the upmost best it can be. American Tire also has and open door policy with any member of the leadership team, all the way up to our owner that will gladly meet with and team member or take a phone call from them.

What type of safety training is required?

All new team members to American Tire will have an onboarding meeting that will go over safety requirements and expectations. We also will make sure that all team members have the proper safety equipment and have the proper training on the equipment. Along with that we take safety very seriously and all team members are to hold each other accountable.

Can you describe how Techs work with and mentor younger techs?

The American Tire & Auto Care team is always looking to help each other, with that being said we have many technicians with many years in the business that are willing to help mentor younger and newer techs.

How does your shop get involved with the local community?

American Tire & Auto Care is proud to sponsor many local events and groups. From Highschool sports and little league teams to outings and events with clubs and organizations that help the local community. American Tire & Auto Care does a food drive during the month of November and December to help the local food banks keep up with the high demanded during the holiday season.

Do you do anything with local high schools or tech schools to encourage more students to enter the profession?

American Tire works closely with UTI (Universal Technical Institute) and Lincoln Tech to help promote the industry, We attend carrier fairs and events at both schools. American Tire & Auto Care sits on the Lincoln Tech Advisory board and also are Judges for the Lincoln Tech Scholarship Comity.

Where do you see the shop in five years?

We see American Tire & Auto Care Continuing to help insure the customers have quality car care while also making sure our team has the best possible working environment possible. Also the possibility of adding additional locations if the fit is right. American tire is interested in growth but not at the sake of just adding to add.

Is there anything else you'd like to mention about career development and community?

American Tire & Auto Care is always looking for new ways to help and support our industry and communities.
Do you have an application form and how long does it typically take to complete?

Yes and the form only takes a few minuets to complete.

Do you phone screen applicants before doing in-person interviews?

If the applicant wishes to speak on the phone we can or we can have the visit right away.

What do your in-person interviews entail?

Our In person interview entails a tour of the building, a conversation on the job opening and responsibilities and answering any questions the applicant may have about the company and location.

Do you perform background checks, drug screening, or personality tests before hiring an applicant?

Yes we do a driving history check and ask if the applicant would be ok with a drug test.

Do you perform a skill assessment before hiring an applicant? If yes, what does it entail?

After an in-person interview, approximately how long should I expect to wait for a rejection or an offer?

Approximately how long does the full hiring process take from submitting the application to the time of the hiring decision?

A few days to a week. We strive to not keep applicants waiting.

Is there anything else you'd like to mention about your hiring process?

We are a company that is built on mutual respect and like to have a conversation more that just asking the applicant job history and skills.
Service Advisor

Service Advisors are primarily customer focused and, as one of the faces of the shop, they are critical in keeping customers happy. Service Advisors are frequently focused on taking customer calls, relaying information to technicians, and selling repair jobs. Both technical and sales experience are helpful for this position.

Pay Range: $50,000 - $75,000/year

Service Advisors have a base hourly pay with a commission program with key targets.

Service Manager

Service Managers are responsible for management and overall health of the shop. Service Managers are typically focused on running an efficient shop that meets their financial goals. Other responsibilities can include staffing, performance evaluations, and financial analysis amongst many other responsibilities.

Pay Range: $50,000 - $80,000/year

Service Managers have a base hourly pay with a service orientated commission program.

Student Tech / Apprentice

Student technicians work on entry level tasks while completing their school programs.

Pay Range: $14 - $16/hour

American Tire & Auto Care is always willing to help mentor anyone who is willing to learn the automotive field.

General Service Tech

Pay Range: $35,000 - $55,000/year

General Service Techs receive a base hourly rate with a commission program. This is based on a work week with 40 regulars hours and 10 overtime hours. That is the average work week for our team members.

Technician

Pay Range: $55,000 - $110,000/year

Technicians receive a base hourly rate with a commission program. This is based on a work week with 40 regulars hours and 10 overtime hours. That is the average work week for our team members.
Health Insurance

Offered

Two plans offered through Oxford Medical, United Health, for family or single. American Tire is very proud of our medical we strive to give the best benefits. American tire have fought to keep the increases low and cover as much as we can so we can continue to provide the very best for our team. We have retained many employees that could be working closer to home but chose us for our benefits and work environment.

Dental Insurance

Offered

Horizon Dental with two plain options. available after the first 30 days.

Vision Insurance

Not Offered

Retirement Plan

Offered

American Tire offers a 401k plain with matching up to 4 percent.

Vacation

Offered

America Tire is compliant with the New Jersey State PTO program for the first year of employment. That PTO program is for every 30 hours worked the employee banks 1 hour of PTO. After the first year of employment the team member goes on the American Tire PTO program. The team member gets 40 hours of PTO the first year. After the Second year the PTO increases to 80 hours. After the third year American Tire adds 2 personal days the PTO for a total of 96 hours. After 10 years of employment the team member get 136 hours of PTO.

Paid Holidays

Offered

Memorial Day Fourth of July Labor Dar Thanksgiving Christmas Day New Years Day

ST / LT Disability

Offered

The State of NJ Disability Program

Life Insurance

Offered

We offer a 40,000.00 life insurance policy.

Uniforms

Offered

American Tire & Auto Care provides uniforms, which include pants, button down shirts, hats and shop jacket. Also sweatshirts for cold months and tee shirts for the warmer months.

Other

Offered

After two years of employment American Tire gives the team member a Carhart Jacket as a gift for years or service.
Shop Talk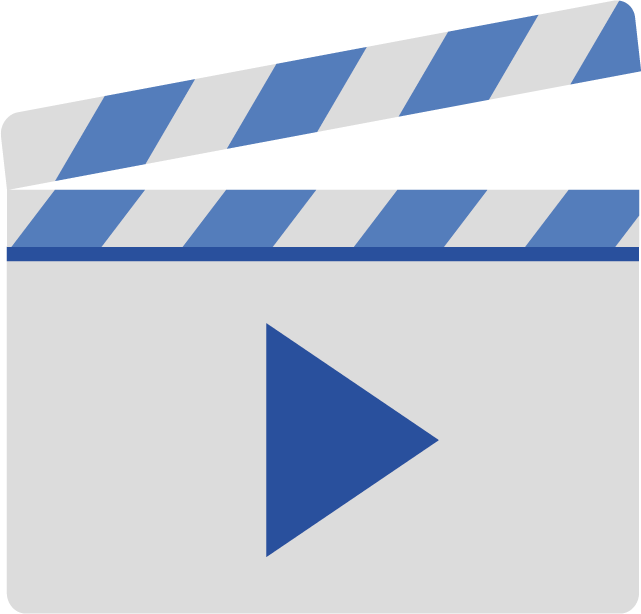 This shop has not yet added any Shop Talk posts.