Under The Hood
Is the shop heated? Air conditioned?

The shop is both heated and air conditioned.

What is the size of the team I'd be working with?

We currently have 20 employees. 1- Service Manager 1- Assistant Service Manager - ASE Master Tech 3- Service Advisors 12 - Technicians. 4 are dedicated Alignment Tech's. 1 Dedicated Tire Tech. 3 - Owner, management and office personal.

What are the shop hours and what are the shift timeframes?

Monday - Thursday 7:00 am - 5:30 pm. 4 -10 hour work days with 3 day weekends!

What tools does the shop provide that are available for all technicians to use?

Factory Ford ,GM scan tools and Autel Maxisys. Too many misc specialty tools to list.

What type of break room facility is provided?

We do have both a break room and locker / changing room.

How many bays does your shop have?

How many repair orders do you average per month?

What is your parts ordering process?

Service advisors are in charge of ordering parts.

What is your policy on side work?

We hope you have the opportunity to make enough money during your 40 hr work week that you do not have to do side jobs. You are allowed to work on your own vehicles as well as close family members after hours.

Are there any other unique features of the work environment worth noting?

We have an average employee tenure of 12 years. I think our team culture is one of the best you'll find.
Do you offer any skills training or continuing education opportunities?

We sign up for every part vendor "Season Pass" so that you can attend any and all training that is available through them. If there is any training you are interested in that we may not be offering all you have to do is present it to me and I'll consider it. ASE study material and test cost will be reimbursed so long as you pass.

Can you describe opportunities for career growth at your business?

We work hard to work with and educate younger technicians so they can develop their skills and grow into productive and efficient technicians. Every technician is given educational training to increase their skills along with a healthy car count and industry leading pay.

Can you describe your performance review process?

Each week technicians receive a report detailing their Hours billed, Clock hours, Productivity and Efficiency numbers. Service advisors receive daily and weekly reports of their sales. If issues arise we tend to them right away. We use to have formal quarterly employee reviews. Covid forced us to discontinue them and we have not picked back up.

What type of safety training is required?

No formal safety training. Service managers and seasoned techs will make sure everyone is informed of any safety procedures that need to be shared.

Can you describe how Techs work with and mentor younger techs?

Seasoned techs work hand and hand with younger techs until both the veteran techs and service managers feel they are ready to perform work on their own. Veteran techs are credited their mentor techs hours during that time to help compensate them for any lost time in hopes they give the younger techs the time they need. Our assistant service manager is also an ASE Master Tech and one of his job responsibilities is to mentor our younger technicians.

How does your shop get involved with the local community?

We sponsor several local high school and grade school programs. If any of our employees children are involved in any activities we will sponsor them as well. For the past several years we have participated in the Brakes for Breast program that helps raise money for a breast cancer vaccine.

Do you do anything with local high schools or tech schools to encourage more students to enter the profession?

Where do you see the shop in five years?

Still growing. Not so much in locations. One location is manageable in everyway. Continuing to invest in the building and it's equipment. Employing the best people possible. Growing our car count with our ideal customer.
Do you have an application form and how long does it typically take to complete?

We do have a form on our website. You can input your information and upload a resume.

Do you phone screen applicants before doing in-person interviews?

What do your in-person interviews entail?

My in person interview will usually last between 1-1.5hrs. I use a long list of questions geared toward helping me get to know you better and help me determine if you are a good fit. Applicants must fit our culture and I will not hire for talent and skill alone.

Do you perform background checks, drug screening, or personality tests before hiring an applicant?

All of these are used from time to time.

Do you perform a skill assessment before hiring an applicant? If yes, what does it entail?

We use assessments for service advisors only.

After an in-person interview, approximately how long should I expect to wait for a rejection or an offer?

A response is usually given within a day or two.

Approximately how long does the full hiring process take from submitting the application to the time of the hiring decision?
A Level Technician

A Level Technicians are highly skilled technicians that have strengths in their diagnostic and mechanical ability. This level of technician typically has many years of experience and education. We view an A Level Technician as the highest skilled technician in a shop

Pay Range: $25 - $37/hour

We run a hybrid performance based pay system. $25 per hour would be a guarantee. 32hrs billed = $32 x 40hrs worked 36hrs billed = $35 x 40hrs worked 40hrs and above =$37 per hrs billed. (Think Flat Rate) 60 hrs billed $37 x 60

B Level Technician

B Level Technicians are skilled in mechanical repair and, while not their specialty, have some diagnostic skills. B Level Technicians generally have a fair amount of experience and can be trusted to handle most repairs.

Pay Range: $20 - $24/hour

We run a hybrid performance based pay system. $20-25 per hour would be a guarantee. 28hrs billed = $25 x 40 hrs worked 32hrs billed = $27 x 40hrs worked 36hrs billed = $32 x 40hrs worked 40hrs and above =$35 per hrs billed. (Think Flat Rate) 50 hrs billed $35 x 50

C Level Technician

C Level Technicians are more of entry level technicians. C Level Technicians' responsibilities typically include basic maintenance, alignments, brake and suspension work, along with other base level repairs.

Pay Range: $15 - $18/hour

We run a hybrid performance based pay system. $15-18 per hour would be a guarantee. 28hrs billed = $25 x 40 hrs worked 32hrs billed = $27 x 40hrs worked 36hrs billed = $32 x 40hrs worked 40hrs and above =$35 per hrs billed. (Think Flat Rate) 45 hrs billed $35 x 45

Service Advisor

Service Advisors are primarily customer focused and, as one of the faces of the shop, they are critical in keeping customers happy. Service Advisors are frequently focused on taking customer calls, relaying information to technicians, and selling repair jobs. Both technical and sales experience are helpful for this position.

Pay Range: $45,000 - $100,000/year

$45,000 base salary. Tiered bonus structure based on sales. Top advisor has made over $100,000 in the past.

Service Manager

Service Managers are responsible for management and overall health of the shop. Service Managers are typically focused on running an efficient shop that meets their financial goals. Other responsibilities can include staffing, performance evaluations, and financial analysis amongst many other responsibilities.

Pay Range: $65,000 - $110,000/year

Performance based pay based off of sales and productivity of the technicians.
Health Insurance

Offered

Insurance through United Healthcare. Tony's pay 100% of the employees health insurance cost. Family plans are available at the employees expense.

Dental Insurance

Offered

Available through United Healthcare

Vision Insurance

Offered

Available through United Healthcare

Retirement Plan

Offered

401K available with company match of .50 per dollar contributed. Available after 90 days.

Vacation

Offered

Up to 3 weeks paid vacation

Paid Holidays

Offered

Paid holidays - Memorial Day, 4th of July, Labor Day, Thanksgiving, Black Friday, Christmas and New Year.

ST / LT Disability

Not Offered

Life Insurance

Not Offered

Uniforms

Offered

Uniforms provided through Cintas.
Shop Talk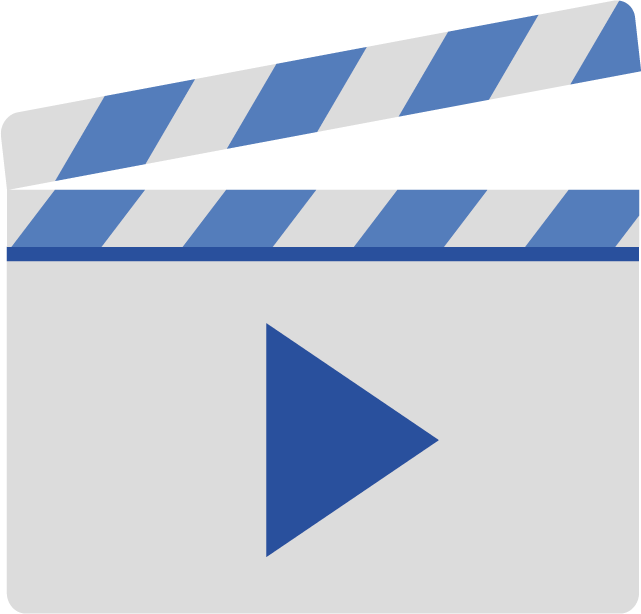 This shop has not yet added any Shop Talk posts.