Under The Hood
Is the shop heated? Air conditioned?

Our main shop is fully climate controlled with a ventilation system.

What is the size of the team I'd be working with?

8 service advisors, 15 line technicians, 5 parts counterpersons and 2 parts runners delivering parts to your stall.

What are the shop hours and what are the shift timeframes?

Monday - Friday: 7:00am to 5:00pm Saturday: 7:00am to 3:00pm (1 Saturday per month with an optional bonus day off the following week)

What tools does the shop provide that are available for all technicians to use?

We provide and maintain all special tools and equipment. Technicians are responsible for their own personal tools.

What type of break room facility is provided?

A large break room with satellite television, microwave oven and refrigerator.

How many bays does your shop have?

42 bays plus two alignment racks.

How many repair orders do you average per month?

Over 1900 repair orders per month. (68% customer pay)

What is your parts ordering process?

Electronic parts requests via CDK technician terminal with parts delivered directly to your stall by our dedicated parts runners. You can also walk in directly to the back parts counter is necessary.

What is your policy on side work?

You may work on your personal vehicle or an immediate family members vehicle with management's approval and a written repair order. No other side work is allowed.
Do you offer any skills training or continuing education opportunities?

General Motors training and outside training for special equipment is provided.

Can you describe opportunities for career growth at your business?

We are always looking to identify and grow employees in all areas of the dealership. Examples include lube technicians becoming line tech apprentices and lot attendants becoming quick service advisors.

Can you describe your performance review process?

Informal reviews are conducted annually.

What type of safety training is required?

Safety training is provided as needed.

Can you describe how Techs work with and mentor younger techs?

We have an apprentice program where we pair younger technicians with highly skilled line technicians. Line technicians are available to answer questions, and help with repairs when time permits

How does your shop get involved with the local community?

We sponsor several community efforts such as clothing and food drives every year.

Do you do anything with local high schools or tech schools to encourage more students to enter the profession?

We have worked with with EVIT, American Leadership Academy, Mesa Public Schools, Mesa Community College and ASEP providing job shadowing opportunities to introduce students to the dealership environment.

Where do you see the shop in five years?

Continuing our history of steady growth! We are currently under construction on a new shop building to relocate our used vehicle reconditioning, new vehicle pre delivery inspection and detailing services to expand the capacity of our operations to meet our constantly growing service business.
Do you have an application form and how long does it typically take to complete?

Yes. Able to be completed within one hour.

Do you phone screen applicants before doing in-person interviews?

Yes. One of our service managers will make contact via telephone to conduct a screening to determine the need for an in-person interview.

What do your in-person interviews entail?

A casual conversation to discuss experience, personal achievements and goals and compatibility with the organization.

Do you perform background checks, drug screening, or personality tests before hiring an applicant?

We perform a background check, drug screening and review of driving record.

Do you perform a skill assessment before hiring an applicant? If yes, what does it entail?

Training, certifications and skill levels are discussed during the interview process.

After an in-person interview, approximately how long should I expect to wait for a rejection or an offer?

Approximately how long does the full hiring process take from submitting the application to the time of the hiring decision?
A Level Technician

A Level Technicians are highly skilled technicians that have strengths in their diagnostic and mechanical ability. This level of technician typically has many years of experience and education. We view an A Level Technician as the highest skilled technician in a shop

Pay Range: $70,000 - $150,000/year

Flat rate per hour based on training and years of experience.

B Level Technician

B Level Technicians are skilled in mechanical repair and, while not their specialty, have some diagnostic skills. B Level Technicians generally have a fair amount of experience and can be trusted to handle most repairs.

Pay Range: $20 - $25/hour

Flat rate per hour based on training and years of experience.

Lube Technician

Lube Technicians are entry level technicians that focus on routine maintenance such as oil changes, changing tires, and inspections.

Pay Range: $30,000 - $35,000/year

Hourly pay plus production bonus.

Quick Service Technician

Pay Range: $40,000 - $55,000/year

Flat rate per hour based on training and experience.
Health Insurance

Offered

Four quality health insurance plans are offered with coverage provided by Blue Cross Blue Shield of Arizona. Both HSA (Health Savings Account) and PPO (Preferred Provider Organization) plans are available as options. Full time employees are eligible on the first day of the month following 60 days of employment.

Dental Insurance

Offered

Two levels of dental coverage are available and offered through SunLife. Full time employees are eligible on the first day of the month following 60 days of employment.

Vision Insurance

Offered

Vision coverage is available and offered through SightCare. Full time employees are eligible on the first day of the month following 60 days of employment.

Retirement Plan

Offered

A 401(k) retirement plan is offered with a 1% employer match for employees who contribute at least 1% of total compensation. All employees are eligible on the first day of the calendar quarter after completing 6 months of employment.

Sick Leave

Offered

Paid time off may be used as sick leave pay.

Vacation

Offered

Full time employees receive 40 hours (5 days) of paid time off for the first two years of employment. 2 - 5 years of employment: 80 hours (10 days) 6 years of employment: 88 hours (11 days) 7 years of employment: 96 hours (12 days) 8 years of employment: 104 hours (13 days) 9 years of employment: 112 hours (14 days) 10 or more years of employment: 120 hours (15 days) Up to 40 hours of unused PTO can be rolled over into the following year.

Paid Holidays

Offered

We observe the following holidays featuring holiday pay: New Year's Day (January 1st) Memorial Day (Last Monday in May) Independence Day (July 4th) Labor Day (First Monday in September) Thanksgiving Day (Fourth Thursday in November) Christmas Day (December 25th)

ST / LT Disability

Offered

Short term disability coverage is available and offered through SunLife.

Life Insurance

Offered

Henry Brown Buick GMC provides every employee with paid life insurance coverage of $10,000 along with accidental death and dismemberment insurance coverage up to $10,000.

Uniforms

Offered

Uniforms are provided and laundered at no charge.

Other

Offered

Affordable legal protection, will preparation, speeding ticket assistance and more is offered through LegalShield. Identity monitoring and identity theft protection services are offered through IDShield.
Shop Talk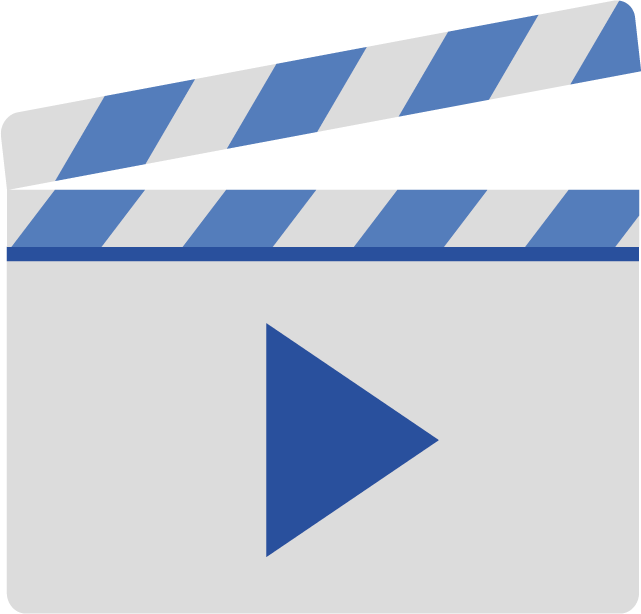 This shop has not yet added any Shop Talk posts.