Under The Hood
Is the shop heated? Air conditioned?

The shop is heated. It is not air conditioned but we have 3 large fans to keep the air circulating well. We have 12 24 inch fans located in the stall areas to keep each tech comfortable.

What is the size of the team I'd be working with?

We have 3 service advisors, 1 billing clerk, 1 warranty administrator, 1 shop foreman, 1 shop dispatcher, currently looking for a service manager and 22 day shift techs and 4 night shift techs.

What are the shop hours and what are the shift timeframes?

7:00 am to 3:30 pm is first shift 3:30 pm to midnight is second shift

What tools does the shop provide that are available for all technicians to use?

We have a room full of specialty tools. We expect techs to provide their own tools.

What type of break room facility is provided?

We have a very large breakroom, refrigerator and microwave. We very often provide donuts or breakfast sandwiches on Fridays. We have store wide cookouts several times during the summer. In the winter we will often bring in food trucks, pizza or subs for the techs.

How many bays does your shop have?

How many repair orders do you average per month?

We have a backlog in WIP of over 200 open repair orders at any one time. This is high but parts have been hard to source since the pandemic. We generally take in 15 to 20 trucks a day and complete 15 to 20 trucks in a day.

What is your parts ordering process?

We have a back parts counter manned by two parts personnel. We have over $3 million in inventory so we should have most parts that are not on national backorder.

What is your policy on side work?

Most of our techs do work on the side in a shop at their house. We do not permit techs to work on side work in our shop.

Are there any other unique features of the work environment worth noting?

This is a very friendly family atmosphere where employees feel wanted and appreciated.
Do you offer any skills training or continuing education opportunities?

We offer and encourage training. We are looking for all of our techs to become Ford or Volvo certified in as many aspects of their field as possible. We pay for all of the training. If a course is out of state, we pay all expenses and give a $40 cash advance per diem.

Can you describe opportunities for career growth at your business?

We have 13 dealerships and over 1200 employees. We always like to look for advancement within our company. People that have shown a willingness to work hard, show up on time and have a good attitude very often advance in our company.

Can you describe your performance review process?

We have yearlly performance reviews. At this time, if your work has excelled, more often than not you will receive a wage increase.

What type of safety training is required?

We have in house safety training and quarterly safety meetings. We have won awards from Encova for safe workplace environment.

Can you describe how Techs work with and mentor younger techs?

Most of our A techs mentor and guide the young techs. We give the A techs additions to their bonuses for helping the younger techs. Our shop foreman is also on hand all day to help get them started down the right path with each job.

How does your shop get involved with the local community?

Andy Mohr Automotive Group is extremely active with the United Way. The Truck Center has been very active with Indianapolis Metro Police Department and helped with their local fund raisers.

Do you do anything with local high schools or tech schools to encourage more students to enter the profession?

We work with Area 31 which is the vocational program for Ben Davis High School. We also work with Lincoln Tech. We have gotten many good interns and techs from these schools.

Where do you see the shop in five years?

I see the shop having another 10 techs on days and 5 on evenings. Our business continues to grow as we strive to make the service experience better for our customers. We realize that when a truck is down, it is costing our customer a lot of money. Our goal is to get him back on the road as quickly as possible.

Is there anything else you'd like to mention about career development and community?

We are well known in the community for working with school districts like Avon Community School Corp and Area 31 Career Center. We give back to the community because it is the right thing to do.
Do you have an application form and how long does it typically take to complete?

We have an online application process and it takes less than 20 minutes to fill out.

Do you phone screen applicants before doing in-person interviews?

We generally always have a phone call or a Zoom call before in person interviews.

What do your in-person interviews entail?

We expect the applicant to show up on time, dress appropriately for the job they are applying for and bring a resume. The in person interviews are conducted for about 30 minutes and then we have a question and answer session. We then will show them around the facility and introduce them to many of the employees.

Do you perform background checks, drug screening, or personality tests before hiring an applicant?

We perfrom background checks and drug screen.

Do you perform a skill assessment before hiring an applicant? If yes, what does it entail?

We do not perform a skill assessment test.

After an in-person interview, approximately how long should I expect to wait for a rejection or an offer?

You will know within a week the outcome of your interview.

Approximately how long does the full hiring process take from submitting the application to the time of the hiring decision?

Most times the whole process is less than 30 days.

Is there anything else you'd like to mention about your hiring process?

We are very realistic and reasonable.
A Level Technician

A Level Technicians are highly skilled technicians that have strengths in their diagnostic and mechanical ability. This level of technician typically has many years of experience and education. We view an A Level Technician as the highest skilled technician in a shop

Pay Range: $32 - $38/hour

An A level technician has at least 5 years of experience in Class 8 or Ford and has certifications in either dealer brand. We are not a flat rate shop. You will earn your wage based on hours worked and you will earn your bonus incentive money based on your shop efficiency and productivity. $2 more an hour for second shift which is 3:30 to midnight

B Level Technician

B Level Technicians are skilled in mechanical repair and, while not their specialty, have some diagnostic skills. B Level Technicians generally have a fair amount of experience and can be trusted to handle most repairs.

Pay Range: $27 - $31/hour

A B level technician has 2 to 5 years of experience in Class 8 or Ford and has some certifications in either dealer brand. We are not a flat rate shop. You will earn your wage based on hours worked and you will earn your bonus incentive money based on your shop efficiency and productivity. $2 more an hour for second shift which is 3:30 to midnight

Service Advisor

Service Advisors are primarily customer focused and, as one of the faces of the shop, they are critical in keeping customers happy. Service Advisors are frequently focused on taking customer calls, relaying information to technicians, and selling repair jobs. Both technical and sales experience are helpful for this position.

Pay Range: $25 - $28/hour

You must have good people skills in person and on the phone. You must be good communicating via email. Knowledge of CDK dealer management system would be helpful but not required. 5 years of service advisor experience would be helpful but not required.

Service Manager

Service Managers are responsible for management and overall health of the shop. Service Managers are typically focused on running an efficient shop that meets their financial goals. Other responsibilities can include staffing, performance evaluations, and financial analysis amongst many other responsibilities.

Pay Range: $80,000 - $140,000/year

Must have had at least 10 years as an assistant service manager or service manager. Must have Class 8 dealership background experience. Would be helpful if you knew CDK as a dealer management system but not required. Must be thorough with documention, hold people accountable and be able to adhere to procedures and processes. $80,000 base salary and company demo. Bonus is based on adjusted selling gross which measures service sales gross less expenses for the month. 2.5% bonus on adjusted selling gross. Normally around $4000 a month in typical business times.
Health Insurance

Offered

We offer a HSA plan and a Consumer Driven Plan. The Consumer Driven Plan is set up for people with young children or those that need a lot of prescription drugs. Consumer Driven Plan has copays as low as $10 on prescription drugs. Andy Mohr Truck Center will contribute $300 annually to your HSA program. Our HSA program is not "use it or lose it". This is your money and it continues to grow as you make contributions. Certainly there are tax advantages to taking the money from your paycheck tax free. We also offer Aflac.

Dental Insurance

Offered

Cleaning and Xrays 100% covered. $1000 per calendar year maximum benefit.

Vision Insurance

Offered

$10 copay for eye exam once every 12 months. $10 copay for eyeglass lenses once every 12 months. Elective contacts up to $120.

Retirement Plan

Offered

Our 401K plan is supported through VOYA Financial. It is available when you are hired. Andy matches 30% up to the first 6% of your contributions.

Sick Leave

Offered

We offer 2 paid personal sick days.

Vacation

Offered

One week of vacation is earned after working at Andy Mohr Truck Center for one year. We do make exceptions to this rule if vacations are already planned when coming to work for us. Our maximum allowable paid vacation is 3 weeks after 8 years of service.

Paid Holidays

Offered

We have paid holidays of Memorial Day, Labor Day, Christmas Day, Fourth of July, Thanksgiving, New Years Day.

ST / LT Disability

Offered

We offer Voluntary long term disability that begins 180 days after the disability. Monthly benefit is 60% of your pre-disabilty earnings up to $5000 a month. Maximum benefit duration is at social security normal retirement age.

Life Insurance

Offered

We have employer paid life and accidental death and dismemberment coverage of $20,000 offered to the employee at no charge.

Uniforms

Offered

We offer uniforms through Cintas. They are deducted from your check every week.

Other

Offered

We provide a fun and family run work environment. We realize that you have a life outside of work and want you to have a healthy work/life balance.
50/50 Question of the Month
Answer a poll question for a chance to win $500 plus $500 for a local High School.
Shop Talk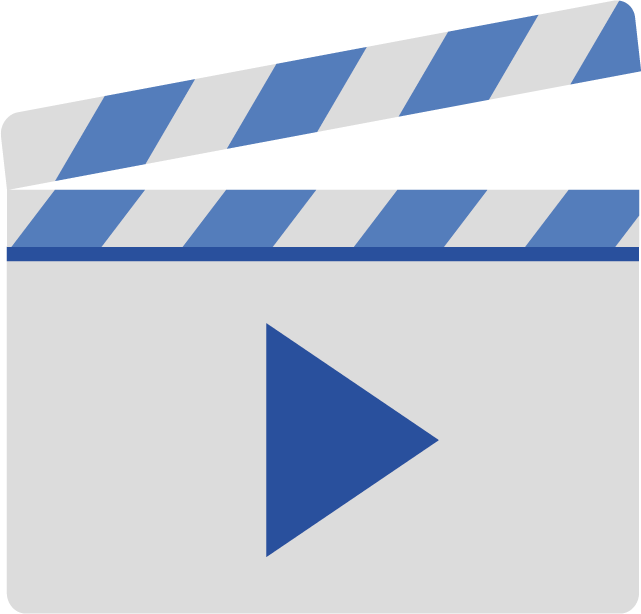 This shop has not yet added any Shop Talk posts.