Under The Hood
Is the shop heated? Air conditioned?

Sanderson Ford has two very large (and always busy) Service Department Technician Bay Buildings. Each bay building (shop) is 85 stalls each and they are both AIR CONDITIONED !!! We have the ability to heat the shops, but we are blessed with the fact that we don't need to use the heaters too much in Arizona !!

What is the size of the team I'd be working with?

Sanderson Ford has three different service teams, which are as follows: Quicklane -- team size of 20 Retail Service - team size of 30 Fleet Service - team size of 20

What are the shop hours and what are the shift timeframes?

Our Service Department shop hours are: Monday through Friday 7am to 6pm Saturday 7am to 3pm We have multiple and very flexible work schedules to assist our employees in balancing work and home life.

What tools does the shop provide that are available for all technicians to use?

Sanderson Ford provides all specialty tools and equipment that would be required to service vehicles. Sanderson also provides each technician with a laptop and software subscriptions to assist the technician with diagnostic and repair information, as well as internet access. Technicians are required to provide their own hand and pneumatic tools only.

What type of break room facility is provided?

We have a very nice "break" room in each one of our shops. Each break room is air conditioned/heated, and equipped with a microwave, a cold storage area for your lunch box, and an ice machine to allow employees to fill large cups with ice cubes. (Remember, this is Arizona so we like ice alot !!)

How many bays does your shop have?

Sanderson has two shops, each with 85 bays. Please see description above.

How many repair orders do you average per month?

For 2021, collectively, our two shops wrote in excess of 43,000 repair orders, which averages to 3,583 per month.

What is your parts ordering process?

We have a really neat way for technicians to order parts - the technician is assigned a laptop at time of hire and when they require parts to repair a vehicle, they request the parts via laptop software right from their bay !! The parts get delivered right to the technician's bay. When parts that have core value or must be returned for warranty purposes, the technician again requests the "pick-up" via laptop and they get picked up. The technician never has to leave their bay and can always keep working !!!

What is your policy on side work?

Unfortunately, we do not allow anyone to perform "side work" in any of our buildings. However, we do allow a technician's immediate family vehicle in for service, as long as the proper protocol is followed. In that case, the technician is allowed to work on their own vehicle in our shop.

Are there any other unique features of the work environment worth noting?

Sanderson Ford prides itself on a family atmosphere and team spirit. Sanderson has won the Ford Motor Company's "Presidents Award" for Customer Satisfaction for the past 17 years in a row !!!
Do you offer any skills training or continuing education opportunities?

Yes -- as your career develops as a Ford Certified Technician, Sanderson supports your development in several ways. First, Sanderson pays you the stated completion time for each Ford web-based test that you complete. You can complete the tests on your off-work time such as evenings and weekends, and we will pay you for completing each one. Second, as your career expands, we will enroll you at a Ford Certified Training Center. Phoenix has one here, which makes things very convenient. We will also reImburse you for any ASE, MECS, etc. certification that we would support

Can you describe opportunities for career growth at your business?

Our platform to support career growth at Sanderson is well known within our company. We are proud of the fact that we have very high tenure amongst our technicians and that over 50% of our total technicians are of "Master Technician" status !!

Can you describe your performance review process?

Sanderson reviews technician pay and performance when the technician hits objectives such as hours produced, quality, and certifications.

What type of safety training is required?

Upon hiring, we have safety training which covers Safety Data Sheets and their use, as well as lift training. Specialized training such as forklift, etc, is completed on an "as needed" basis.

Can you describe how Techs work with and mentor younger techs?

Sanderson supports technician "students" from a variety of programs, such as Ford Asset, UTI, Ford Fact, etc. When we employ entry level technicians, we pair them up with a seasoned technician so that the student technician receives the proper supervision and evaluation.

How does your shop get involved with the local community?

Sanderson supports many of the High Schools and their programs. A recent example would be a local high school that was putting on a technician "technical challenge" and the student winner of challenge would receive a tool set valued at over $5000.00. Sanderson Ford paid for and donated the tool set. This event took place in February of 2022.

Do you do anything with local high schools or tech schools to encourage more students to enter the profession?

Yes -- please read the above two answers.

Where do you see the shop in five years?

Right here and growing. Sanderson Ford has been here on the same spot since 1955, and it certainly isn't going anywhere !!!

Is there anything else you'd like to mention about career development and community?

Sanderson Ford sponsors "Operation Santa Claus" annually, and that effort delivers thousands of food items, Christmas presents, and financial donations to several charities throughout the Phoenix Metro area each year.
Do you have an application form and how long does it typically take to complete?

Yes, we have an application which can easily be completed within 45 minutes.

Do you phone screen applicants before doing in-person interviews?

We do in fact conduct telephone interviews, especially when the applicant lives out of town or state. Many times local applicants just show up unannounced, and we conduct the initial interview face to face, which works too.

What do your in-person interviews entail?

Our in-person interviews entail work history assessment and skills assessment.

Do you perform background checks, drug screening, or personality tests before hiring an applicant?

Drug Screening, Background and Motor Vehicle Record checks are performed

Do you perform a skill assessment before hiring an applicant? If yes, what does it entail?

We do not perform a skills assessment, however, the applicant's skills are discussed so if hired, the applicant is placed into the proper skillset for assigned work.

After an in-person interview, approximately how long should I expect to wait for a rejection or an offer?

Typically, the entire process takes less than 2-4 days.

Approximately how long does the full hiring process take from submitting the application to the time of the hiring decision?

Typically, less than 1 week.

Is there anything else you'd like to mention about your hiring process?
A Level Technician

A Level Technicians are highly skilled technicians that have strengths in their diagnostic and mechanical ability. This level of technician typically has many years of experience and education. We view an A Level Technician as the highest skilled technician in a shop

Pay Range: $70,000 - $150,000/year

An "A" Level technician is one who a true professional and craftsman of the trade. You will use your strong technical abilities to diagnose and repair vehicles. You will hold one or more certifications and you will pride yourself on your work quality. You will have a positive outlook on life and want to be a robust part of a team environment.

B Level Technician

B Level Technicians are skilled in mechanical repair and, while not their specialty, have some diagnostic skills. B Level Technicians generally have a fair amount of experience and can be trusted to handle most repairs.

Pay Range: $50,000 - $85,000/year

A "B" Level technician is one who will flex your technical knowledge and abilities to diagnose and repair many areas of a vehicle. You will also have a strong ability to perform electrical repairs and comfortable with software updates and reprogramming. You will more than likely hold at least one certification and you will pride yourself on your work quality. You will have a positive outlook on life and want to be a robust part of a team environment.

C Level Technician

C Level Technicians are more of entry level technicians. C Level Technicians' responsibilities typically include basic maintenance, alignments, brake and suspension work, along with other base level repairs.

Pay Range: $40,000 - $65,000/year

A "C" Level technician is more of an advancing technician, typically having recently completed formal automotive training. You will have a strong willingness and desire to continue your learning path with "on the job" training and web-based learning classes. You will pride yourself on the ability to perform the majority of maintenance and light repair services, all with a high level of quality. You will have a positive outlook on life and want to be a robust part of a team environment.

Lube Technician

Lube Technicians are entry level technicians that focus on routine maintenance such as oil changes, changing tires, and inspections.

Pay Range: $31,200 - $43,680/year

($15.00 - $21.00/hr)

A "Lube" technician is of an entry level of experience. Required work and knowledge that focuses on routine maintenance services such as oil changes, tire rotations, inspections, and general fluid services. A willingness to continue to learn either "on the job" or web-based training classes. You will pride yourself on quality, not quantity. You will have a positive outlook on life and want to be part of a team environment.
Health Insurance

Offered

BlueCross Blue Shield PPO includes a Basic Life Insurance Benefit of $5000 when enrolled in the Medical Plan

Dental Insurance

Offered

Ameritas Dental PPO - 2 options to meet your needs

Vision Insurance

Offered

Incorporated within the Medical & Dental Insurance

Retirement Plan

Offered

401k Roth Employee Match

Sick Leave

Offered

48 hours eligible sick time after 90 days

Vacation

Offered

1 week earned after one year employment 2 weeks earned after two years employment 3 weeks earned after ten years employment

Paid Holidays

Offered

Paid Holidays after one year employment

ST / LT Disability

Offered

Voluntary Disability Insurance - Short Term or Long Term or both - your choice to meet your needs

Life Insurance

Offered

Voluntary Life Insurance - up to 7 times your salary to max of $300,000 - also available for your spouse at 50% of employee amount - some medical questions may be required.

Uniforms

Offered

Company supplied uniforms at 50% of rental cost

Other

Offered

Flexible Spending Accounts
Shop Talk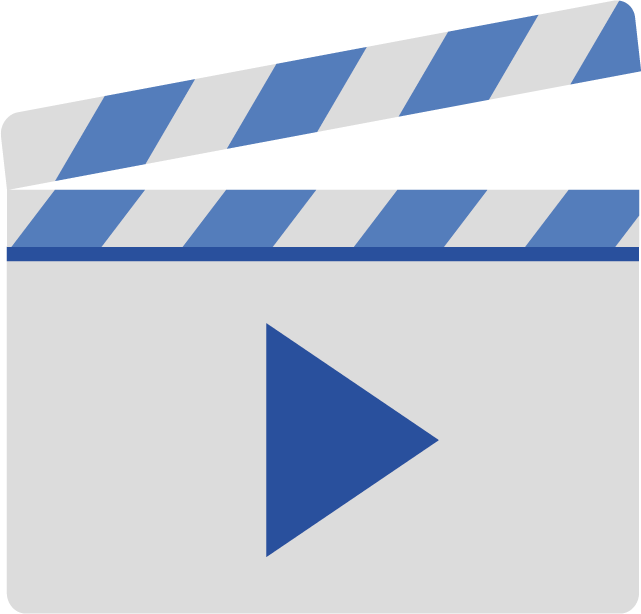 This shop has not yet added any Shop Talk posts.