Under The Hood
Is the shop heated? Air conditioned?

What is the size of the team I'd be working with?

We have 13 main line techs with 1 Shop Foreman, 10 lube techs with 1 Express Foreman, 4 main line service advisors, and 2 express service advisors.

What are the shop hours and what are the shift timeframes?

The shop hours are 7:30am-5:30pm, Monday-Saturday. Tech shift timeframes are 8am-5pm, with the expectation of working only 1 Saturday each month.

What tools does the shop provide that are available for all technicians to use?

We have Toyota specialty service tools, including 6 Toyota scan tools, multiple on-car brake lathes, and standard shop equipment tools for use.

What type of break room facility is provided?

We have a great outdoor area that most techs use for breaks, to enjoy all the sunny days in Colorado. There is also an indoor break area to use if wanted, with table, chairs, microwave, and standard appliances.

How many bays does your shop have?

There are 13 main shop bays and 7 express service bays

How many repair orders do you average per month?

2500 with the ability to turn the number up by 500-600 depending on staffing.

What is your parts ordering process?

Parts are ordered through the Xtime ordering portal which includes the entire estimating process as well as online quotes sent directly to customer with picture and descriptions.

What is your policy on side work?

Side work for family/friends or the tech themselves are acceptable Anything else must be approved on a case-by-case basis by management

Are there any other unique features of the work environment worth noting?

We have a very robust training and development process with on site tutoring and practice training as well as 100% shop paid OEM and ASE training.
Do you offer any skills training or continuing education opportunities?

There is robust, top-notch manufacturer training from Toyota which is complete free to techs. Additionally, we will pay 100% for ASE tests.

Can you describe opportunities for career growth at your business?

Techs will experience in-house training and mentorship from day 1! We encourage techs to complete Toyota certifications and training as quickly and efficiently as possible to move ahead in their career. The average time to become Expert certified is 2 years, and 5 years to become Master certified.

Can you describe your performance review process?

New hires will receive a review touchpoint each month, for first 6 months. This touchpoint will review production, attendance, and other metrics while allowing for feedback from them and team members. After the first 6 months, reviews are annual, and will look at a growth & training plan.

What type of safety training is required?

OSHA safety training is required, and other safety training will be provided as-needed.

Can you describe how Techs work with and mentor younger techs?

There are 3 Team Leads, which each have have 3-4 team members working under them. These Team Leads are there to coach and support their members. Additionally, the shop foreman helps delegate tasks for Leads to ensure everyone is on track.

How does your shop get involved with the local community?

Our shop has been integral in the community for 50+ years! We are involved in and sponsor many community events such as Taste of Fort Collins, civic group fundraisers, food drives, and county fairs; and we are involved with Colorado State University.

Do you do anything with local high schools or tech schools to encourage more students to enter the profession?

We employ students from the local community college and are always encouraging students to enter the field. We work with Aims Community College, donating cars & equipment students can use for learning. We enjoy talking with students about employment, entering the field, and potential career development.

Where do you see the shop in five years?

Within the next 2 years, we hope to double our shop space through a remodeling plan, going from 13 bays to 26! We hope to double our staff and double our business to keep serving the community.

Is there anything else you'd like to mention about career development and community?

We are a civic-minded and community-focused shop that strives to help our customers in the best way possible. We are family-owned and family-oriented, with multigenerational staff and employees who have been with the shop decades.
Do you have an application form and how long does it typically take to complete?

There is a short form application that takes about 20 minutes to complete.

Do you phone screen applicants before doing in-person interviews?

What do your in-person interviews entail?

There are 2 rounds of in-person interviews. The first will entail discussing the tech's resume, work history, and help get an idea of personality. The second will be with the General Manager or Chief Operating Officer and review interests in working with us along with expectations.

Do you perform background checks, drug screening, or personality tests before hiring an applicant?

We will perform a background check & drug screening.

Do you perform a skill assessment before hiring an applicant? If yes, what does it entail?

No, there will be a verbal skill assessment during the interviews.

After an in-person interview, approximately how long should I expect to wait for a rejection or an offer?

Approximately how long does the full hiring process take from submitting the application to the time of the hiring decision?

Usually within 5 business days

Is there anything else you'd like to mention about your hiring process?

We will be upfront about job expectations from the start. We try to be as transparent and to-the-point as possible about what it will be like working here to ensure it is a great fit both ways.
A Level Technician

A Level Technicians are highly skilled technicians that have strengths in their diagnostic and mechanical ability. This level of technician typically has many years of experience and education. We view an A Level Technician as the highest skilled technician in a shop

Pay Range: $65,000 - $78,000/year

($31.25 - $37.50/hr)

Flat-rate; hourly average pay for A Level techs with OEM/Toyota certifications can be $31-$37.

B Level Technician

B Level Technicians are skilled in mechanical repair and, while not their specialty, have some diagnostic skills. B Level Technicians generally have a fair amount of experience and can be trusted to handle most repairs.

Pay Range: $55,000 - $64,000/year

($26.44 - $30.77/hr)

Flat-rate; hourly average pay for B Level techs with can be $26-$30.

Lube Technician

Lube Technicians are entry level technicians that focus on routine maintenance such as oil changes, changing tires, and inspections.

Pay Range: $32,000 - $37,000/year

($15.38 - $17.79/hr)

Hourly average pay for Lube Techs can be $15-$17.
Health Insurance

Offered

Provider: Cigna Health Effective 60 days after first day of employment

Dental Insurance

Offered

Effective 60 days after first day of employment

Vision Insurance

Offered

Effective 60 days after first day of employment

Retirement Plan

Offered

401k provided through Fidelity

Sick Leave

Offered

Included in PTO policy. Personal Time Off (PTO) is accrued bimonthly, up to 40 hours per year. After 1 year, 1 full week of time off will be accrued for use.

Vacation

Offered

Included in PTO policy. Personal Time Off (PTO) is accrued bimonthly, up to 40 hours per year. After 1 year, 1 full week of time off will be accrued for use.

Paid Holidays

Offered

There are 6 standard paid holidays: Christmas Day, Thanksgiving Day, New Year's Day, Memorial Day, Labor Day, Independence Day.

ST / LT Disability

Offered

AFLAC

Uniforms

Offered

11 uniforms provided; no laundering fee

Other

Offered

- Free tickets to any community events we sponsor, such as rodeos and fairs - "Technician of the Month" program with a cash gift included! - Regular employee luncheons
Shop Talk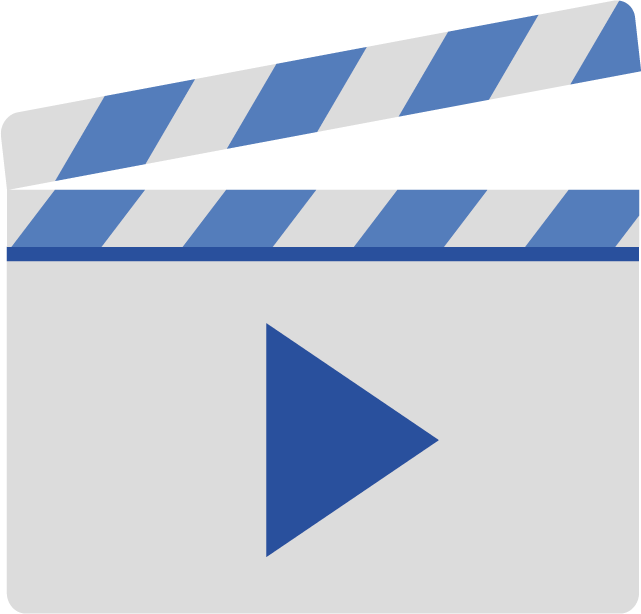 This shop has not yet added any Shop Talk posts.