Under The Hood
Is the shop heated? Air conditioned?

Our shop location has a spectacular mild climate all year round with no additional need for cooling and heating requirements.

What is the size of the team I'd be working with?

Current team consist of 4 technicians, 2 service advisors, and shop owner providing service daily.

What are the shop hours and what are the shift timeframes?

Shop has 1 shift, 8 hours a day, operating Monday-Friday, and closed on the weekends.

What tools does the shop provide that are available for all technicians to use?

Specialty tools are provided by the shop as well a computer diagnostic tools for import and domestic vehicles.

What type of break room facility is provided?

Technicians have designated break areas next to their tool boxes.

How many bays does your shop have?

Shop has 6 bays. 3 on the top floor and 3 on the lower level.

How many repair orders do you average per month?

We average 75 vehicles serviced weekly and 300 on a 4 week basis.

What is your parts ordering process?

Parts are ordered electronically, by the service writer team.

What is your policy on side work?

We allow employee's personal vehicles and family vehicles.

Are there any other unique features of the work environment worth noting?

We are a team based shop with a common goal of getting our customers' vehicles back on the road as soon as possible their safety in mind and their passengers.
Do you offer any skills training or continuing education opportunities?

We have partnered with AVI, an online education company providing entry level and advance technical training on all vehicle systems of cars, easy to follow video learning modules.

Can you describe opportunities for career growth at your business?

Technicians have support from in house mentors enabling an individual to grow at the pace he/she is capable.

Can you describe your performance review process?

Quarterly review of work performance and opportunities to hone one's craft of vehicle maintenance and repair work.

What type of safety training is required?

Company provides real time safety training on all shop equipment.

Can you describe how Techs work with and mentor younger techs?

Faxon Garage is a team based shop, all senior techs help and assist junior techs to accomplish jobs to best serve our customers.

How does your shop get involved with the local community?

We sponsor events with local community churches and schools.

Do you do anything with local high schools or tech schools to encourage more students to enter the profession?

We have not received any communication from local schools offering these programs.

Where do you see the shop in five years?

Faxon Garage has been a stable for the community as a trusted maintenance and repair facility for decades. We continue to serve as much as we can to help our neighbors.
Do you have an application form and how long does it typically take to complete?

No application forms, interview process is best to get to know the individual and also allow the individual to know more about Faxon Garage.

Do you phone screen applicants before doing in-person interviews?

Yes, we perform phone interview first for fact finding

What do your in-person interviews entail?

More importantly is to show potential candidate our facility and how shop operates to allow the candidate to understand better of our day to day work situations.

Do you perform background checks, drug screening, or personality tests before hiring an applicant?

Do you perform a skill assessment before hiring an applicant? If yes, what does it entail?

No we do not require on site skill assessments.

After an in-person interview, approximately how long should I expect to wait for a rejection or an offer?

Approximately how long does the full hiring process take from submitting the application to the time of the hiring decision?

It can take between 2-4 interview sessions.
A Level Technician

A Level Technicians are highly skilled technicians that have strengths in their diagnostic and mechanical ability. This level of technician typically has many years of experience and education. We view an A Level Technician as the highest skilled technician in a shop

Pay Range: $83,500 - $120,000/year

($40.14 - $57.69/hr)

Master ASE technician, pay based on experience and certifications

B Level Technician

B Level Technicians are skilled in mechanical repair and, while not their specialty, have some diagnostic skills. B Level Technicians generally have a fair amount of experience and can be trusted to handle most repairs.

Pay Range: $62,500 - $83,500/year

($30.05 - $40.14/hr)

Mechanical repairs ranging from undercar to engine and transmission replacements, pay based on experience and certifications

C Level Technician

C Level Technicians are more of entry level technicians. C Level Technicians' responsibilities typically include basic maintenance, alignments, brake and suspension work, along with other base level repairs.

Pay Range: $52,000 - $62,500/year

($25.00 - $30.05/hr)

Maintenance and tire and alignment service work scope, pay based on experience and certifications

Service Advisor

Service Advisors are primarily customer focused and, as one of the faces of the shop, they are critical in keeping customers happy. Service Advisors are frequently focused on taking customer calls, relaying information to technicians, and selling repair jobs. Both technical and sales experience are helpful for this position.

Pay Range: $52,000 - $83,500/year

($25.00 - $40.14/hr)

Answering customer questions, scheduling appointments and helping the customer determine what services they may need based on vehicle maintenance issues.

Service Manager

Service Managers are responsible for management and overall health of the shop. Service Managers are typically focused on running an efficient shop that meets their financial goals. Other responsibilities can include staffing, performance evaluations, and financial analysis amongst many other responsibilities.

Pay Range: $83,500 - $120,000/year

($40.14 - $57.69/hr)

Overall shop management of work flow and demonstrate leadership for entire shop team members.
Health Insurance

Offered

50% coverage up to $500/month (including dental and vision)

Dental Insurance

Offered

50% coverage up to $500/month (including medical and vision)

Vision Insurance

Offered

50% coverage up to $500/month (including dental and health)

Retirement Plan

Not Offered

Sick Leave

Offered

1 hour earn for each 30/hours of work.

Vacation

Offered

1 week after year one of employment, 2 weeks after 5 years of employment

Paid Holidays

Offered

New years, Memorial day, 4th of July, Thanksgiving, Christmas

ST / LT Disability

Not Offered

Life Insurance

Not Offered

Uniforms

Offered

Technicians are given 5 day uniforms each week.
Shop Talk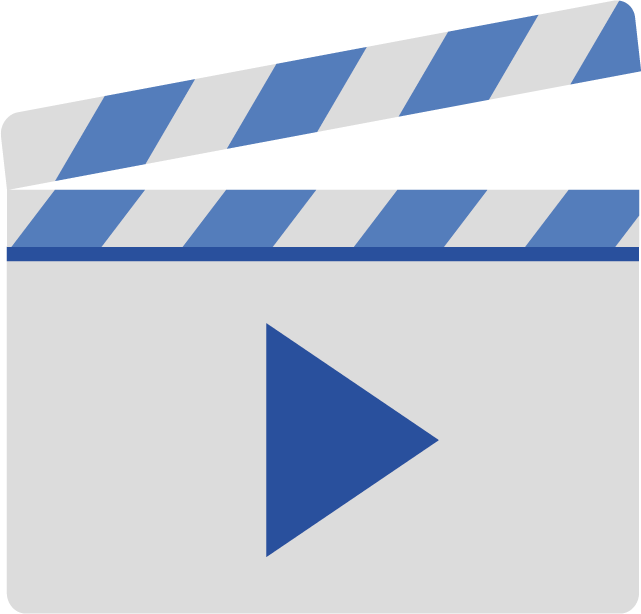 This shop has not yet added any Shop Talk posts.