Under The Hood
Is the shop heated? Air conditioned?

The shop is heated and well ventilated. We have two 12 foot ceiling fans to help move the air in the summer.

What is the size of the team I'd be working with?

Currently we have one service manager/advisor, one service advisor, one full time shop forman/technician, one full time technician, two part time technicians, and one shop assistant.

What are the shop hours and what are the shift timeframes?

The shop is open from 7am until 6pm Monday thru Thursday. The advisors/managers arrive about 645 am and the technicians arrive at 655am. We have a meeting before beginning work for the day.

What tools does the shop provide that are available for all technicians to use?

All BG flush machines, all special tools required, alignment equipment, ADAS recalibration, lift table, brake lathes, lifts, jacks and stands, diagnostic equipment, welders, torches, AC (both 134A and 1234YF) machines, tire changer, tire balancer, Bulleys Eye leak detection, pullers, etc. If it is shop equipment, we provide it.

What type of break room facility is provided?

Room with a table, AC/heat, and TV.

How many bays does your shop have?

How many repair orders do you average per month?

This year (short staffed) 150

What is your parts ordering process?

Mostly thru our point of sales. (Tekmetric). Service advisors order parts.

What is your policy on side work?

You can work on your own vehicles and/or immediate family vehicles using the faculty and discounts. You can not solicit work from the company!

Are there any other unique features of the work environment worth noting?

We are a team/family and that is of most importance!
Do you offer any skills training or continuing education opportunities?

Can you describe opportunities for career growth at your business?

As skills develop and certifications are obtains there is adequate room for growth.

Can you describe your performance review process?

I try to meet with employees once a month to go over there performance. Where they are excelling and where they may need training.

What type of safety training is required?

I feel that if you are a good candidate for this postion, you should have enough common senesce to keep yourself safe. As we are looking for someone who has automotive experience and knows how to safely use automotive repair equipment. If at anytime there are questions, there are many people that can be asked.

Can you describe how Techs work with and mentor younger techs?

Currently we have a tech that is still in school to obtain his associates degree. He is working closely with the shop forman and the state (thru Mentor/Mentee) to accel in this field.

How does your shop get involved with the local community?

Currently I have failed at this. However I am exploring options to help people that are in need thru some local churches. Possibly gathering willing people that can come in and (with assistance) help service vehicles (oil change services). Another plan is to reach out to local boy/girl scouts it the area and help them to achieve merit badges by providing assistance in automotive service. Another avenue that is in consideration is to reach out to local pet shelters and offer donations on services provided.

Do you do anything with local high schools or tech schools to encourage more students to enter the profession?

Yes. I am currently an advisor on the local community college automotive program committee. I have also employed several students that are currently in the program to give them on the job training. I have also worked with internship programs as well as state organizations that offer internships benefits.

Where do you see the shop in five years?

Still here serving the community, collaborating with like minded people and doing what we love to do. I would love to expand (as I have the room to do so) and obtain more work space as will as a more professional entrance, waiting area, training area, brake area, and office spaces.

Is there anything else you'd like to mention about career development and community?

We believe that mentoring young people, that are interested in this industry, is very important for the future of this industry and this company. I believe that we (every automotive professional) has a responsibility to share with others what we have learned throughout our years of being in this industry. I feel that if you are not willing to mentor those with less skills, then you would not fit the culture that we are trying to build and maintain.
Do you have an application form and how long does it typically take to complete?

Yes and it typically takes about 10 to 15 minutes to compete.

Do you phone screen applicants before doing in-person interviews?

What do your in-person interviews entail?

Questions about work experience and skill. Sometimes we also ask that a work personality/emotional assessment be competed.

Do you perform background checks, drug screening, or personality tests before hiring an applicant?

Yes. It is at our discretion whither any drug screenings (excluding marijuana) or personality tests need to be competed. We feel that a cohesive work environment is of most importance and that everyone in our team works well together. As drug abuse and/or a personality that does not fit our team, plays a role in this, we try to make sure that every candidate is an appropriate fit for this organization.

Do you perform a skill assessment before hiring an applicant? If yes, what does it entail?

After an in-person interview, approximately how long should I expect to wait for a rejection or an offer?

Approximately how long does the full hiring process take from submitting the application to the time of the hiring decision?

Typically a couple of weeks.

Is there anything else you'd like to mention about your hiring process?
A Level Technician

A Level Technicians are highly skilled technicians that have strengths in their diagnostic and mechanical ability. This level of technician typically has many years of experience and education. We view an A Level Technician as the highest skilled technician in a shop

Pay Range: $28 - $37/hour

We offer an hourly base pay and a flat rate pay as well. This offers a base pay guarantee and the opportunity to earn more according the billable hours produced.

B Level Technician

B Level Technicians are skilled in mechanical repair and, while not their specialty, have some diagnostic skills. B Level Technicians generally have a fair amount of experience and can be trusted to handle most repairs.

Pay Range: $20 - $28/hour

We offer an hourly base pay and a flat rate pay as well. This offers a base pay guarantee and the opportunity to earn more according the billable hours produced.

C Level Technician

C Level Technicians are more of entry level technicians. C Level Technicians' responsibilities typically include basic maintenance, alignments, brake and suspension work, along with other base level repairs.

Pay Range: $16 - $20/hour

We offer an hourly base pay and a flat rate pay as well. This offers a base pay guarantee and the opportunity to earn more according the billable hours produced.

Lube Technician

Lube Technicians are entry level technicians that focus on routine maintenance such as oil changes, changing tires, and inspections.

Pay Range: $14 - $16/hour

Pay is hourly for this position.

Service Advisor

Service Advisors are primarily customer focused and, as one of the faces of the shop, they are critical in keeping customers happy. Service Advisors are frequently focused on taking customer calls, relaying information to technicians, and selling repair jobs. Both technical and sales experience are helpful for this position.

Pay Range: $40,000 - $60,000/year

We offer a base pay guarantee with a commission bonus plan.
Health Insurance

Not Offered

Dental Insurance

Not Offered

Vision Insurance

Not Offered

Retirement Plan

Not Offered

Matching IRA

Vacation

Offered

Paid vacation is offered to the following full time employees. After 1 year of service 40 hrs After 3 years of service 80 hrs After 6 years of service 120 hrs

Paid Holidays

Offered

Paid holidays for eligible employees are as follows: Good Friday, Memorial Day, Independence Day, Labor Day, Thanksgiving Day, Christmas Day, and New Year's Day. Eligible employees are defined as; employees that work a minimum of 32 hours per week and are no longer in the introductory period. If a holiday falls on a day that we are normally closed, the holiday will not be observed. At times, we as a group, may decide to take additional days off in conjunction with one of these holidays. If this is decided the additional day will not be a paid day off.

ST / LT Disability

Not Offered

Life Insurance

Not Offered

Uniforms

Offered

Uniforms are provided and the cost is covered by the company.

Other

Not Offered

Employee discounts 4 day work week Relocation assistance
Shop Talk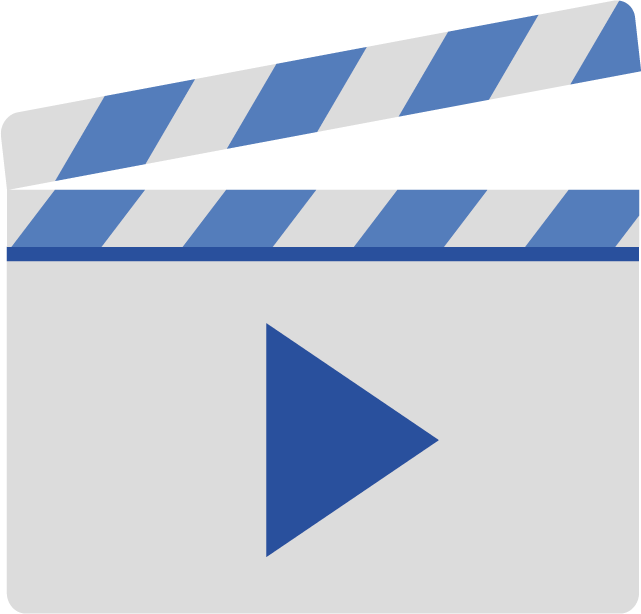 This shop has not yet added any Shop Talk posts.