Under The Hood
Is the shop heated? Air conditioned?

Heated. Have big fans and Gatorade in the summer months.

What is the size of the team I'd be working with?

A fully staffed shop consists of 1 service advisor, 6 techs and 2 detailers.

What are the shop hours and what are the shift timeframes?

9:00am-6:00pm (Monday-Friday) NO WEEKENDS!!!!

What tools does the shop provide that are available for all technicians to use?

Lifts, Snap-On, all major equipment. Techs must provide their own basic tool needs.

What type of break room facility is provided?

There are two breakrooms, one in the shop equipped with fridge and microwave and another one the main part of the building with the same.

How many bays does your shop have?

How many repair orders do you average per month?

What is your parts ordering process?

The service advisor is responsible for ordering parts, in their absence the lead tech will.

What is your policy on side work?

Must be approved by the service manager.
Do you offer any skills training or continuing education opportunities?

Yes, we have sent techs to local classes at CPCC or parts houses to get more training.

Can you describe opportunities for career growth at your business?

We believe in hiring from within. When an employee shows initiative and excels in what they do, when opportunities arise, we will always look to hire an existing employee first.

Can you describe your performance review process?

Once an employee is hired, they may be a 60- or 90-day review to discuss their progress and give them the opportunity to let the company know if there is anything that they may be able to improve on or not. After that usually 1-year reviews occur.

What type of safety training is required?

Can you describe how Techs work with and mentor younger techs?

The techs feed off each other, where the higher-level techs have no issues assisting a coworker if they get stuck on something.

How does your shop get involved with the local community?

We have attended job fairs at the schools to offer possible internship opportunities.

Do you do anything with local high schools or tech schools to encourage more students to enter the profession?

We have attended job fairs at the schools to offer possible internship opportunities.

Where do you see the shop in five years?

Still thriving and producing quality work for our customers.
Do you have an application form and how long does it typically take to complete?

Yes, usually 15min or less.

Do you phone screen applicants before doing in-person interviews?

If the applicant request this, then yes, we will, if not we always schedule in-person interviews first.

What do your in-person interviews entail?

We usually do 2 interviews before making a final decision. We like to get to know someone by making the interview process as comfortable and easy as possible. We understand interviews can be stressful in themselves, so we try to make them as lighthearted as we can, all while still getting down to information we are seeking about their skill sets. First interview is usually with the HR Manager, with a second interview with HR Manager and the Dept manager or owner of the company.

Do you perform background checks, drug screening, or personality tests before hiring an applicant?

We do perform a nationwide background check and check previous employment history.

Do you perform a skill assessment before hiring an applicant? If yes, what does it entail?

For techs, there is a checklist we give them to find out what their skill set is so we can have an idea of what level they are.

After an in-person interview, approximately how long should I expect to wait for a rejection or an offer?

We try to have a pretty quick turnaround time between first interview to the second interview. By the time the second interview is scheduled, background and employment checks have been done and we are pretty much ready to make an offer to the applicant.

Approximately how long does the full hiring process take from submitting the application to the time of the hiring decision?

Depending on if there are no issues with background information or scheduling conflicts of when they can interview from the time they submitted an application, but anywhere from a1-2 weeks, sometimes shorter.

Is there anything else you'd like to mention about your hiring process?

All interviews take place at our corporate office.
A Level Technician

A Level Technicians are highly skilled technicians that have strengths in their diagnostic and mechanical ability. This level of technician typically has many years of experience and education. We view an A Level Technician as the highest skilled technician in a shop

Pay Range: $25 - $30/hour

We pay by the hour, not by the job, pay is based on experience and certifications

B Level Technician

B Level Technicians are skilled in mechanical repair and, while not their specialty, have some diagnostic skills. B Level Technicians generally have a fair amount of experience and can be trusted to handle most repairs.

Pay Range: $20 - $25/hour

We pay by the hour, not by the job, pay is based on experience and certifications

C Level Technician

C Level Technicians are more of entry level technicians. C Level Technicians' responsibilities typically include basic maintenance, alignments, brake and suspension work, along with other base level repairs.

Pay Range: $15 - $20/hour

We pay by the hour, not by the job, pay is based on experience and certifications

Service Advisor

Service Advisors are primarily customer focused and, as one of the faces of the shop, they are critical in keeping customers happy. Service Advisors are frequently focused on taking customer calls, relaying information to technicians, and selling repair jobs. Both technical and sales experience are helpful for this position.

Pay Range: $15 - $20/hour
Health Insurance

Offered

The company has a health plan with Redirect Health. The company will pay for half of the employee's portion.

Dental Insurance

Not Offered

Vision Insurance

Not Offered

Retirement Plan

Offered

We partner with Mutual of America.

Sick Leave

Offered

Amount of time depends on tenure. Benefits start after a 90-day period from date of hire.

Vacation

Offered

Amount of time depends on tenure. Benefits start after a 90-day period from date of hire.

Paid Holidays

Offered

New Years Day Memorial Day Fourth of July Labor Day Thanksgiving Christmas

ST / LT Disability

Not Offered

Life Insurance

Offered

Company Paid

Uniforms

Offered

Uniforms for techs provided by Unifirst.

Other

Offered

We work with Colonial Life to offer our employees vision, ST/LT disability and dental at low cost to them.
Shop Talk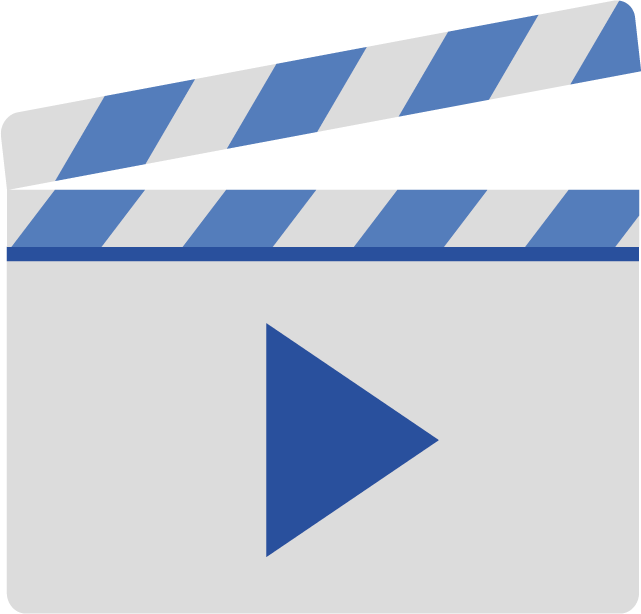 This shop has not yet added any Shop Talk posts.