Under The Hood
Is the shop heated? Air conditioned?

72 Degrees at all times! Heated, air conditioned, and two big a** fans that run all day!

What is the size of the team I'd be working with?

Your team would be 10-15 technician and 3 service advisors.

What are the shop hours and what are the shift timeframes?

Monday-Friday 8:00am-5:00pm. No weekends.

What tools does the shop provide that are available for all technicians to use?

Speciality tools, and more are provided for technicians to use. Ford, Chevy, Dodge level scan tools. Snap On Zeus scan tool/scope. Jump box's, Engine Hoist's Etc. All large equipment is maintained yearly by an equipment company. Parts washer, lifts, 1234YZF machine, etc etc.

What type of break room facility is provided?

A large break room with two fridges, stovetop, oven, microwaves, tv, tables and chairs are all provided in an air conditioned room!

How many bays does your shop have?

14 total lifts. 11- 12,000 LB Challenger Two Post Lifts 2- 18,000 LB Challenger Four Post Lifts 1- 18,000 LB Hunter Alignment Rack 1- 20,000 LB Challenger Two Post Lift

How many repair orders do you average per month?

What is your parts ordering process?

Service advisors are in charge of ordering all parts or subletting parts purchases to our parts department. We have two full time parts people who help source and inventory all parts.

What is your policy on side work?

We are happy to provide a working space for any of your immediate family members or yourself with a written RO, and outside of regular business operations. Senior employees can gain a key to the building with weekend access if they need to service their personal vehicles.

Are there any other unique features of the work environment worth noting?

We stay presentable. A diesel shop where kitty litter isn't on the floor? That's right. We take pride in our facility. New equipment, epoxy floors, etc. Some of our current team even started out as shop hands. We typically have two people who take out trash, pick up scrap, clean the floors, etc. We have a culture unlike any other shop. (I know, everyone says that) This shop was founded by a technician, for technicians. Our philosophy has always been if you take care of your people, they will take care of the customers. Drop your ego at the door, we are all here to help each other, and ultimately that reflects to the customer.
Do you offer any skills training or continuing education opportunities?

Continued education is a big thing for us at CDT. This industry is ever changing. Technicians have to be plumbers, mechanics, electricians, and more. We want to ensure our team stays on top of the ongoing evolution of vehicles. Throughout the year we will provide many online tools such as webinars, training programs, ASE training, and more. We also provide in person training multiple times a year ranging from great events such as ASTE, Vision, Hunter Engineering, SEMA, and more! Training, flights, hotels, etc are all paid for as well as your time!

Can you describe opportunities for career growth at your business?

The possibilities are endless at CDT and we want to help grow anyone to where they want to be. Sometimes that isn't even with us. Want to be a welder? Great how can we help? We want to grow people for themselves. We just hope that also includes CDT! Even if you wish for your career to stop at A level Master, we want to help set you up for your life outside of our company.

Can you describe your performance review process?

Quarterly performance reviews are done by there perspective managers. The shop foreman will review all technicians. The store manager will review advisors and support staff. A yearly performance review is done each year to see what we have improved on and what we can improve on moving forward. Both of these reviews also give us insight into how we can help. Saving for your first house? Child going to college soon? Always wanted to take that trip to Hawaii? We are here to help get you there.

What type of safety training is required?

A brief safety training is required dependent on your position. Technicians will be required to have training regarding lifts. Many positions offer forklift training. Most of which is done during the onboarding process.

Can you describe how Techs work with and mentor younger techs?

Culture. That's what this boils down too. Are you a pre Madonna? You probably are the right fit for us. There is more than enough work to go around and without mentorship for our younger technicians they experience burnout and frustration. Aside continued training and education, there is a mutual want between all members of the team to grow everyone. If the quarterback fumbles the football, the rest of the team doesn't sit there and go, "thats not my problem". The 350lb, Kia Soul of a lineman grabs that ball up and runs to the endzone! That's what we are about.

How does your shop get involved with the local community?

We support many causes throughout the year such as toys for tots, boy scouts, girl scouts, etc. We also try to be active in attending local events, shows and expos. As well as sponsoring our local athletic teams.

Do you do anything with local high schools or tech schools to encourage more students to enter the profession?

We work locally with our schools to help provide paid internships.

Where do you see the shop in five years?

Our goal is to continue providing an excellent working environment while providing some of the best pay in the industry. Over the last 5 years CDT has expanded twice already. Not only its physical footprint, but in staffing and support. Constantly opening new positions for growth. If this trend continues we plan to do just the same!
Do you have an application form and how long does it typically take to complete?

There is no application form. All we request is a copy of your resume!

Do you phone screen applicants before doing in-person interviews?

We do not phone screen applicants. If you are interested enough in us, we are interested in you, and want to shake your hand!

What do your in-person interviews entail?

Our in person interview may take place in person, over dinner, over lunch, etc depending on schedules. It entails your typical run of the mill questions. Tell us about yourself, your experience, your hobbies, your family, etc. We are looking for character traits in people more so than their experience. We want to make sure not only that you are a good fit for our team, but that our team is a good fit for you! If hosting at the shop, we will take a brief walk around showing the facilities, meeting the managers, and an overall description of how our operation works.

Do you perform background checks, drug screening, or personality tests before hiring an applicant?

We do not perform background checks or drug screening during the hiring process but do reserve the right to once employed if deemed necessary. We do require a copy of your motor vehicle record to ensure our insurance will cover you. Typically there is no issues here even with infractions such as speeding. Our advisors may be subject to a personality test prior to hiring.

Do you perform a skill assessment before hiring an applicant? If yes, what does it entail?

Depending on your level of skill, questions may be asked in the interview process to help dial in your best skills. Examples: If you specialize in transmissions, we may ask you the description of a torque converter. If you like electrical work, we may ask for you to read an electrical diagram. If you are Ford specialized, we may ask what common problems you see and how you approach them to see if they match what we see.

After an in-person interview, approximately how long should I expect to wait for a rejection or an offer?

Most positions we hire for within two weeks. This gives us time to vet all possible candidates and make the best decision for everyone!

Approximately how long does the full hiring process take from submitting the application to the time of the hiring decision?

No more than two weeks typically! Depending on the severity of the position required, the hiring decision may be made within 24 hours.
A Level Technician

A Level Technicians are highly skilled technicians that have strengths in their diagnostic and mechanical ability. This level of technician typically has many years of experience and education. We view an A Level Technician as the highest skilled technician in a shop

Pay Range: $90,000 - $140,000/year

Techs have a guarantee and are paid by job.

B Level Technician

B Level Technicians are skilled in mechanical repair and, while not their specialty, have some diagnostic skills. B Level Technicians generally have a fair amount of experience and can be trusted to handle most repairs.

Pay Range: $55,000 - $90,000/year

Techs have a guarantee and are paid by job.

C Level Technician

C Level Technicians are more of entry level technicians. C Level Technicians' responsibilities typically include basic maintenance, alignments, brake and suspension work, along with other base level repairs.

Pay Range: $42,000 - $55,000/year

Typically a hybrid plan with a heavy hourly pay and small commission is the structure of this level.

Lube Technician

Lube Technicians are entry level technicians that focus on routine maintenance such as oil changes, changing tires, and inspections.

Pay Range: $32,000 - $42,000/year

This is an hourly compensation plan.

Service Advisor

Service Advisors are primarily customer focused and, as one of the faces of the shop, they are critical in keeping customers happy. Service Advisors are frequently focused on taking customer calls, relaying information to technicians, and selling repair jobs. Both technical and sales experience are helpful for this position.

Pay Range: $78,000 - $185,000/year

Advisors pay structures have a base salary with a percentage of commission on gross profit, giving you full reins to make the sales how you need to make them.

Student Tech / Apprentice

Student technicians work on entry level tasks while completing their school programs.

Pay Range: $30,000 - $36,000/year

This position can widely vary depending on the level of skill. Position is an hourly/salary position.
Health Insurance

Offered

Blue Cross Blue Shield. Company covers half the cost

Dental Insurance

Offered

Dental insurance is available!

Vision Insurance

Offered

Vision insurance is available!

Retirement Plan

Offered

A 401K program with a company match is offered.

Sick Leave

Offered

One week paid sick time is provided after the first year of employment and starts accruing as early as 90 days.

Vacation

Offered

Two weeks paid vacation is provided after the first year of employment and starts accruing as early as 90 days. After 3 years of employment, you start accruing an extra day each year with no cap.

Paid Holidays

Offered

A minimum of 8 paid holidays each year. - New Year's Day - Memorial Day - Independence Day - Labor Day - Thanksgiving Day - Day after Thanksgiving - Christmas Eve - Christmas Day In previous years depending how the dates fall, an extra day may be given around Christmas or Fourth of July.

ST / LT Disability

Not Offered

Life Insurance

Not Offered

Uniforms

Offered

Company provided T-shirts, hoodies, and more.
50/50 Question of the Month
Answer a poll question for a chance to win $500 plus $500 for a local High School.
Shop Talk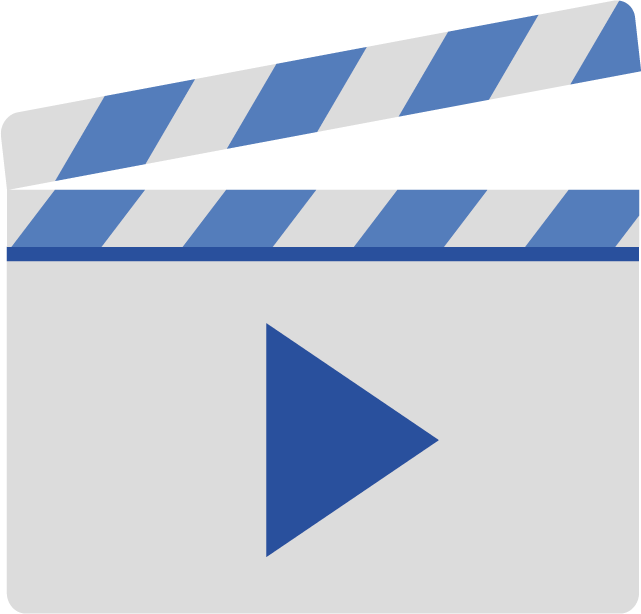 This shop has not yet added any Shop Talk posts.